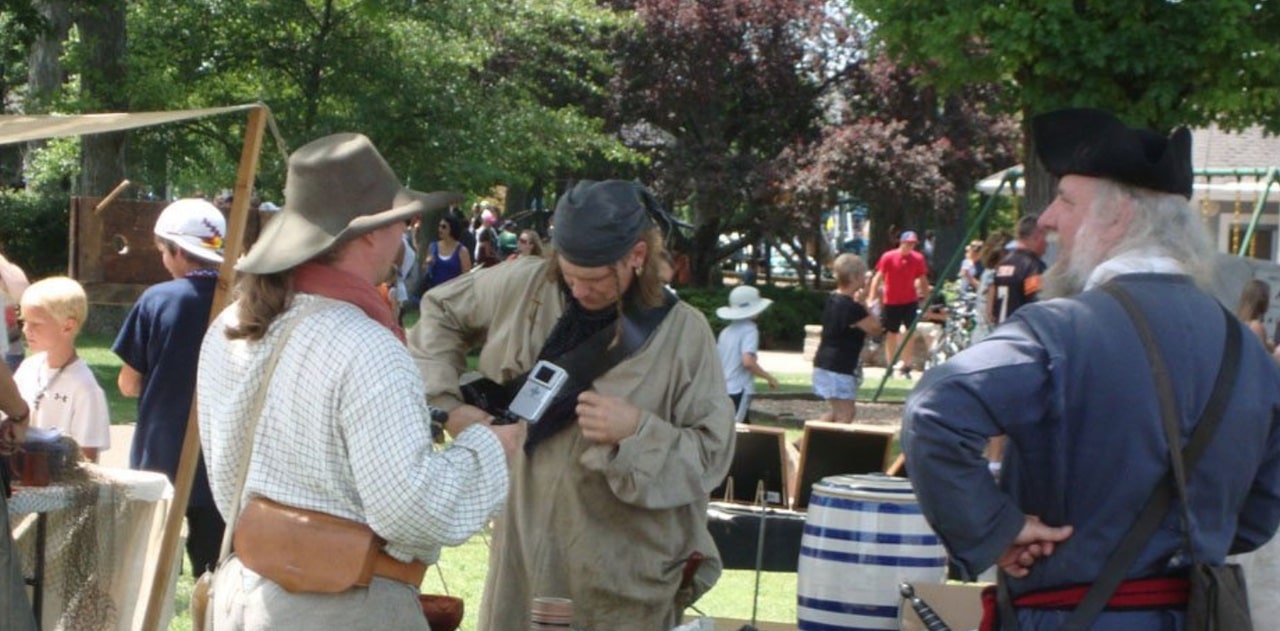 Put-in-Bay Founders Day Weekend 2022
Put-in-Bay Founders Day Weekend is one of the biggest events of the year for this amazing summer destination.
The event returns in 2022 to celebrate 48 years.
History Comes Alive
Put-in-Bay History is celebrated in DeRivera Park, downtown Put-in-Bay from 11:00 am to 4:00 pm. This family-oriented free event will feature live entertainment, arts & crafts from local and area vendors, vintage Put-in-Bay memorabilia, and handcrafted jewelry. Be sure to check out the  Put-in-Bay Tree Carving honoring Jose DeRivera, the founding father of Put-in-Bay.
Put-In-Bay Founders Day Details
One of the biggest family weekends of the summer is Founder's Day. Jose DeRivera was a Hispanic merchant who purchased the South Bass, Middle Bass, Sugar, Gibraltar, Ballast, and Starve Islands for the sum of $44,000 in 1854. Jose DeRivera sold off parcels of the land to the community for a fraction of the price to improve South Bass Island. The school property was sold for $1 and the St. Paul's church property for $10. Put-in-Bay Founders Day is in place to celebrate the rich history, strong island heritage and the impact DeRivera's good deeds had on the island community as a whole.
Food
This event is filled with delicious food and lots of fun for the entire family. Most of the events are organized in DeRivera Park, aptly named after Jose DeRivera, near the waterfront of downtown. Events will start at 10:00 AM and end at 4:00 PM. Island entertainment will be on hand to perform a free concert from 12:30 PM to 2:00 PM.
The picnic lunch will be available for a small donation and provided by the Put-in-Bay Hog Roasters. Shops and tents will be selling the perfect gift among the local artisans' mementos. Several community-based nonprofit organizations with booths will be on hand ready to share their missions and make new friends with Put-in-Bay visitors.
St Paul Episcopal Church will be selling Root Beer Floats and strawberry "shore-cake"Put