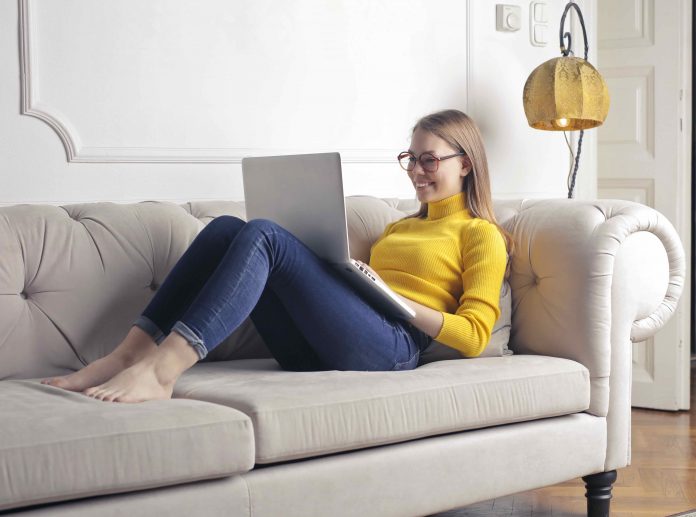 There are, literally, thousands of web sites and articles about how to get SERIOUS during the recent public health restrictions. We have written several of these articles and they are great sources of information and encouragement. However, doesn't all work and no play make us…well…DULL?
The answer is yes, and we know that we aren't dull folk. There is also a whole slew of resources that, as our necessary and prudent isolation continues, offer some much-needed fun and recreation during this time.
Staying Local and Focused
Certainly, check out some of our offerings on how to stay in the learning zone and local shopping habit. Our Local Market Guide is one of the best single point resources out there at finding markets that still operating during the shutdown. Our recent article on how to stay sharp and move forward in job training and development has a spectrum of excellent sites to help stay in the groove when working from home.
We have also offered the more playful. You can check out some of our local institutions who are offering things to do online. And of course, pizza night isn't canceled. We may be working to make our own bread and rediscover how to cook out of the pantry like an episode of Little House on the Prairie, but we're not savages. You can check out great local pizza places here.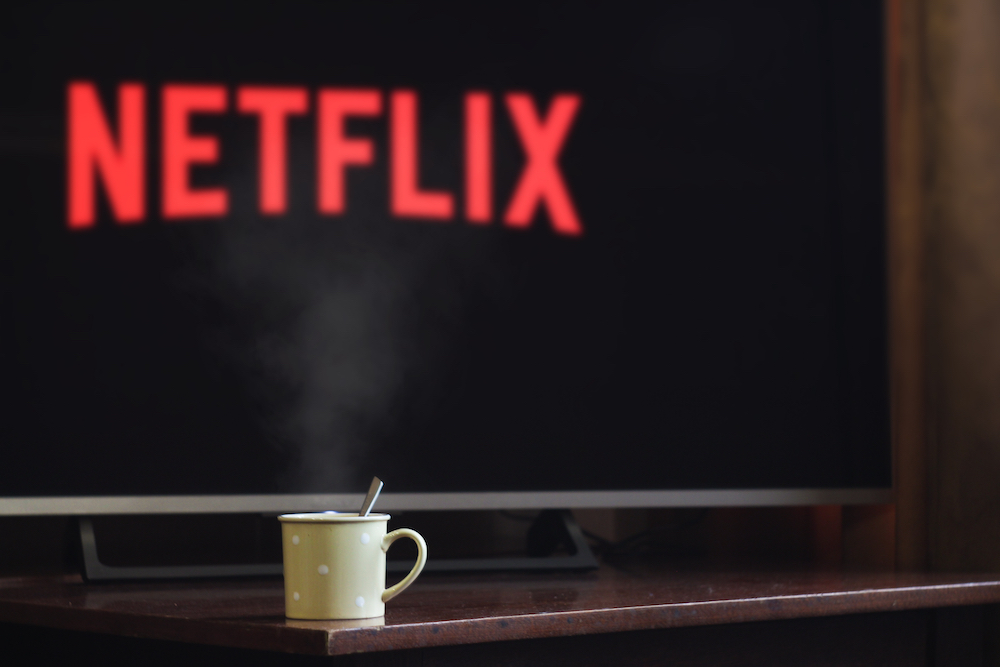 Rest and Recreation
Even in the midst of staying healthy and focused, fun should still be on the agenda. Below is a list of some interesting sites that may offer a way of breaking up the stay at home blues. More importantly, these sites don't necessarily have to do with the shutdown. Discovering a new hobby or enjoying a new area of interest is a great way of expanding our horizons, even while our travel is being restricted.
So take the time and have some fun. Spring is upon us and it is time to get out, at least virtually, and start something new!
14 Alternatives for Shutdown Entertainment
Hobbyhelp.com [Arts and Crafts, Music, Hobbies, Fitness and Lifestyle]
One of the most interesting things about this site is its lists and suggestions. Most of us aren't that creative when it comes to finding a new activity. We default to what we have done in the past or what we have seen or heard of others doing. Frankly, that can be a fairly narrow list. So, want to think about exploring a new hobby, from origami to playing the saxophone? Hobbyhelp.com is a great place to garnish a few suggestions before investing real time or money.
Duolingo.com [Fitness and Lifestyle]
We all say we want to learn a new language then we look at either the curriculum or the videos and begin to feel right back in High School. Yet, learning a new language is not only a great self-improvement activity language proficiency can also be, given the right tools, a lot of fun. Enter Duolingo, which is not only free but turns learning a new language into a fun activity, including game mechanics like leveling up and racing the clock. Plenty of language selections available as well. The site is definitely worth checking out.
Udemy [Arts and Crafts, Music, Cooking, Hobbies, Fitness and Lifestyle]
Yes, we have listed this site several times and it is a pay site. However, there is a wide variety of classes on starting fun stuff, including music classes. Have that ukulele sitting around in a corner? This is a great way to get started. Check the site for pricing details and make sure to read reviews of the instructor and instruction before buying into a class.
Skillshare [Arts and Crafts, Music]
Skillshare has a couple of advantages over Udemy. First, it does have free content along with a beginning "trial" subscription service that may get you started in a new hobby. More importantly, unlike some of the other MOOC (Massive Open Online Courses) you get access to the site, allowing you to explore some hobbies before committing to a specific course. The downside, of course, is that it is a monthly subscription service. Still, it is a service worth checking out, especially if you are in the exploratory phase of a new hobby without the chaos of our next listing.
YouTube [Arts and Crafts, Music, Cooking, Hobbies, Fitness and Lifestyle]
We know, it is massive, unwieldly, and filled with cat videos that are adorable but don't necessarily teach us anything. However, a little diligent searching will reveal a plethora of how to videos that may get your started in the right direction for trying out a new hobby, learning a new song, or just experiencing a moment of entertainment that doesn't involve cats. The point is, a decent search on YouTube can get some excellent instruction and a push in a new recreation area
Lesson driven classes in art with a wide variety of topics broken up over short and focused lessons. It uses a virtual token system with several packages available to buy classes. There are also subscription options. This is one of the closest sites to actually taking an art class available, constructed in a way that teaches excellent basics to more advanced drawing techniques.
DoYogaWithMe [Fitness and Lifestyle]
This site more than most is a great for beginners. Over half of its content is free and there are many 30-day challenges that get people started into the world of Yoga. Certainly nothing replaces going to our local practitioners for their advice, encouragement, and energy lift. However, DoYogaWithMe is a good way to dip your toe into the amazing world of Yoga. Subscription services are available that unlock more content.
Google Arts and Culture [Arts and Crafts, Museums and Tours]
Looking to "get out of the house" and stay at home? Google Arts and Culture has great street views of museums and parks that are well worth exploring. Although less hobby and more "I need some down time", this site is YouTube with a cultural purpose. However, like YouTube it takes a bit of purposeful searching. And, like YouTube, that searching will pay off. You can also use the local "near me" search to get a street look at local museums. One of our personal favorites is  The British Museum virtual tour by timeline.
National Park Virtual Tours, Google Earth [Hobbies, Museums and Tours]
It is hard to describe this site. The word that comes to mind is exquisite. Sure, Google Earth is fun to play with in general. Most of us who are on the web have checked out our home, office, and neighborhoods from this site. However, exploring our National Parks via Google Earth is a great way to blow off some pent up inside steam. Thirty plus parks are featured.
Rijksmuseum [Museums and Tours]
Although Google Arts and Culture offers some excellent tours, there is something about The Museum of the Netherlands and their virtual tour that gives a true museum experience. First, it isn't domestic so you can catch a travel vibe from the start. Second, it is one of the most extensive national museums in the world with over 1 million objects. Sure, not all 1 million are on display virtually but it truly has a walk-through experience and is worth blowing off a couple of hours to explore.
Aaptiv [Fitness and Lifestyle]
The best part of this pay site is the fact that it is audio only. If you have a phone and some earbuds you have things covered. There are a ton of different workouts, including running, power walking, strength training, yoga, treadmill, indoor cycling and elliptical. They have play lists, challenges, classes, trainers and goal-oriented programs. Their goal is to lesson workout boredom. During a time of isolation and shutdown, this is an excellent site to get back to workouts or just stay motivated while going it on your own.
The Metropolitan Opera [Performances]
Opera may not be your thing. Then again, how do you know if you haven't tried? The Met is putting on nightly opera streams that are well worth checking out. They are free, you don't have to get dressed up (although you are welcome to do so) and above all if you really don't like the show you can move on to something else. Let's face it, binge watching reruns of NCIS has lost its luster. Trying opera via The Met's live stream is a low risk high end option.
Bonus Sites (Live Music)
Live from Daryl's House on YouTube
Yes, we are talking Daryl Hall from Hall and Oats and if you haven't found these videos yet then you are missing greatness. Daryl Hall is one of the best all-around musicians of the current Pop/Rock pantheon and he matured into a great host of fellow musicians. The spectrum of artists and range of songs and interpretations performed during this long running internet show is nothing short of masterful. Five minutes with Daryl and any of his guests will reset your day.
The depth and breadth of the music served up on this long running NPR series is staggering. If National Public Radio is remembered for nothing else, these raw and often touching 20 minutes are worth any funding we throw at NPR. Artists from all over the world, from every genre, and from every generation pass through the NPR offices (or now from home) to perform live and stripped-down versions of their songs. No producing, no dubbing, nothing fake. This is another way to relax to great music for a few minutes between tasks.  Or, spend an afternoon exploring the years of archived concerts. The only thing tiny about these performances is the desk itself.