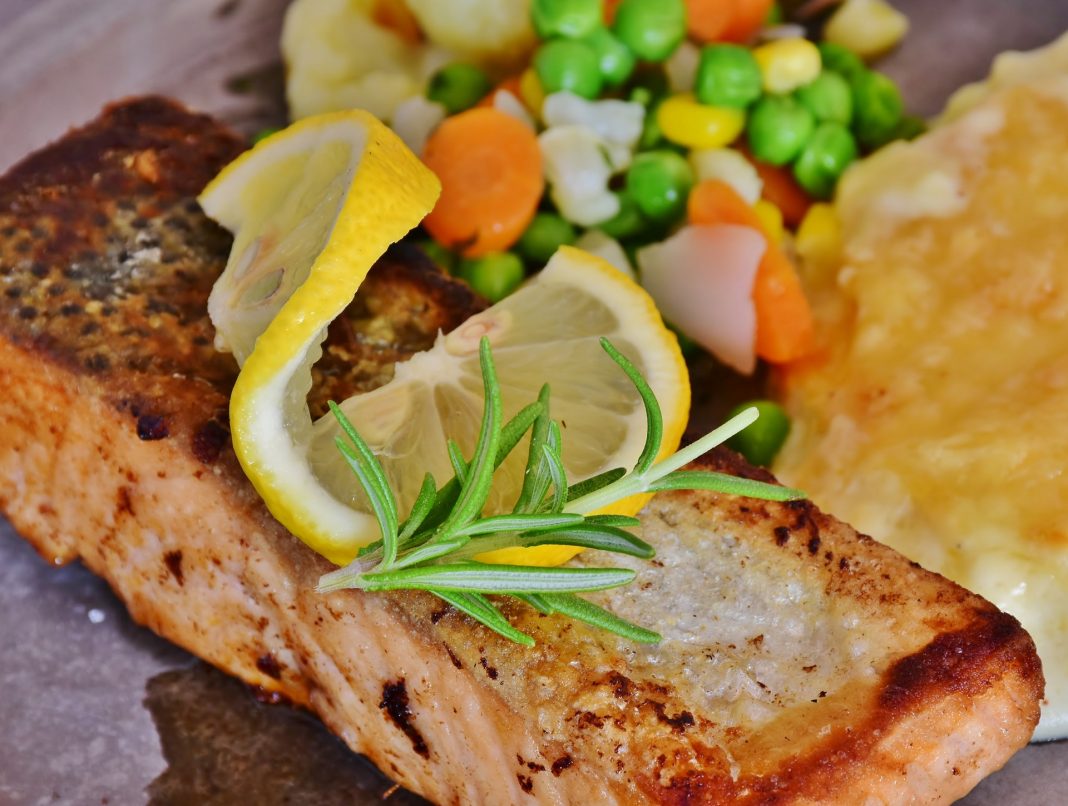 For many children, fish on Fridays is the bane of their childhood lives. In fact, the same is true for many adults. It may be just apocryphal, but macaroni and cheese may have been invented specifically for the non fish eater. A delicious alternative to be sure.
For those who love fish, Lent is a great holiday. Restaurants offer up their best efforts to all who love fish.
Fish is Good Food
It's not like eating fish is new. According to Scientific American, the first known seafood meal dates back 165,000 years. One can only speculate whether the kids complained or not. 
Regardless, eating fish has been identified as a great nutritional source. According to Eat This, Not That!, fish has plenty of nutritional punch. Benefits range from an excellent protein source to cardiac advantages and even helps with depression.
Local Fish
Whether we are fully aware of it or not, we actually reside on a coast, therefore, some fish can be locally source. The two most prevalent are, of course, walleye and perch.
Although many restaurants serve both of these fish, most seafood and fish are easily available in today's market. Good restaurants always have reliable suppliers, as do a couple of specialty stores throughout the area.
As with any product, getting to know your source is paramount, whether cooking fish at home or eating out.
Our local only directory lists tons of restaurants and markets that will help meet your fish cravings or needs. Below is our list of top places to score fish for Fridays…or really any day of the week.
One of the premier area restaurants for seafood. A relaxed setting with plenty of fish options, including Pickeral, Perch, Catfish, Shrimp and Scallops. 
The name pretty much says it all. Down on the docks with an amazing view of the river and, naturally, great fish. Check out their lake whitefish, perch, salmon, and an excellent raw bar.
Anything from the Mancy's Family is a guarantee, and Bluewater grill is no exception. An excellent raw bar coupled with fish selections that include fish and chips, a mixed grille selection including salmon and whitefish, ahi tuna, and of course, if you have a that non-fish lover they carry Mancy's excellent steaks. 
There are several reasons to go to Social Gastropub but if we mention anything it is the fish tacos. They have other fish selections and have a build your own mac and cheese that will also meet any meatless goal. However, try the fish tacos. They are the best. 
One of BG's downtown fixtures, Sam B's has several fish options, including fish and chips, walleye, crab cakes, and salmon. They also have eggplant parmesan and a vegan burger if you want to go meatless.
Straight forward pub grub that includes ahi tuna tacos, cauliflower bits, white bean hummus, and four cheese mac and cheese!
One of the leaders in sushi in the area. Of course, sushi can be meatless or fish based. As long as you are there, try the one or all of their salads. They all meat most fish on Friday restrictions and they are all, every last one of them, special. Two locations to serve you.
Besides an excellent sushi and sashimi menu, Nagoya has excellent selections of noodle dishes, fish entres, and teriyaki dinners. A nicer atmosphere perfect for date night or a Friday business lunch. For those who aren't observing diet restrictions, there are excellent meat selections and their famous Hibachi options. 
One of the area's oldest and well established fish mongers, Rohr's has been helping people create Fish on Friday meals for 2 generations.
A bit of a drive but totally worth it. Erie Fish Market is rapidly becoming the foodie place to buy fish.
With two locations, WCM doesn't has a respectable fish and seafood counter. Don't hesitate to ask about the selections. The people at WCM are more than willing to help. As long as you are there check out the cheese case. After all, Mac and Cheese can be as creative as you want and WCM has a great selection of cheeses.