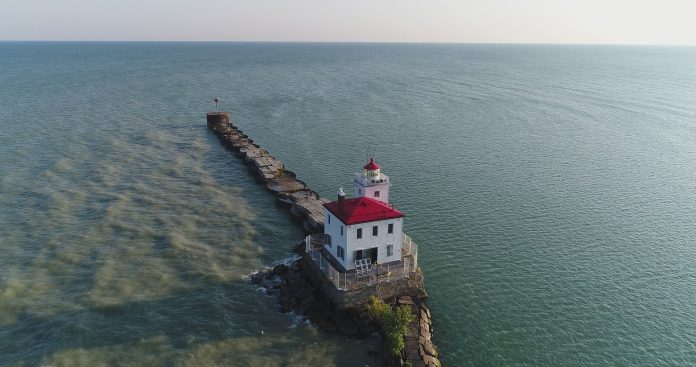 Publishers Note: Local writer Regina Fox begins our summer series about vacationing close to home. Besides introducing us to the Lake Erie Islands, our series will include a trip down the Maumee including Downtown Toledo, South Toledo, Maumee, Rossford, Perrysburg, Waterville, and Grand Rapids.
By Regina Fox
It is easy to think of Ohio and Michigan as being landlocked. There is an allure, a fascination, and even a giddy excitement about getting away to the ocean. Oceans a vast, oceans are romantic, oceans are FUN. Yep, Ohio and Michigan are for land lovers.
 Stand on any of Lake Erie's many islands, however, and you'll find the exact opposite to be true.  Our Great Lake islands have much to offer, which just as much character and charm as an ocean destination. They have the added advantage of being close and accessible. 
 We've all heard, of course, of Put in Bay. However, there are so many more options when island hopping our Great Lake region. Transcend your traditional view of a family vacation this summer to discover the joy and wonder of what Lake Erie islands have to offer. 
Serenity abounds at Middle Bass Island, the nature-filled playground neighboring Put-in-Bay. Don't let the other islands overshadow this charming area. While Put-in-Bay may have the press, Middle Bass competes on attraction. 
Let Your Adventure Bloom
This wildflower-filled landmass was coined Isle des Fleures by its French discoverer in 1679, and is still being enjoyed by nature enthusiasts today. Explore wildlife and wetland preserves on the island, including Kuehnle Wildlife Area and Middle Bass Island Wetland Preserve, which are home to more than 110 species of bird, migrating monarch butterflies, amphibians, and more. Honey Point Wildlife Area can be accessed by paddlers only and offers shore access to fishing, hunting, trapping, and wildlife viewing. For a smorgasbord of all the island wildlife, the Middle Bass Water Trail winds around the columbines and harebells on the rocky cliffs of the southeast point of the island, the Victorian homes populating the private Middle Bass Club, the bald eagles' nest and songbirds habitats at East Point Preserve further northeast, and much more. With access points all around the island, the paddle trail is 8.5 miles in length. Middle Bass Island's incredible natural wonderment continues inside Crystal Cave AKA the world's largest geode! Discovered by workers in 1897 while digging a well for the winery 40 feet above, the walls of Crystal Cave are covered in bluish mineral crystals that range in size from 8 to 18 inches. Tired adventures unite at night in Middle Bass Island State Park, where bikers, kayakers, paddleboarders, and more soak up the sun on the campground beaches during the day.
Your Tropical Paradise Awaits
For those travelers without an affinity for primitivity, Middle Bass Island has much more to offer. St. Hazards Resort, located inside St. Hazards Campground, transports visitors to a Caribbean oasis in the middle of Lake Erie. At Hazards Microbrewery and Restaurant, enjoy local brews and a carefully curated selection of eats, including fried favorites, seafood specials, pizza, and the famous "End of the Rainbow Burger." It's always five o'clock somewhere at the onsite Bali-themed tiki bar, where frozen concoctions flow, lush landscaping grows, and the good times always roll. Then, customers can take a dip for free at the nearby blue lagoon (pool) and bubbling hot springs (hot tub). Overnight guests can stay at St. Hazards Resort's charming chalets, villas, cabins, or campsites. 
Though this 805-acre island is shaped like the Big Dipper, we hope you enjoy more than just stargazing on your next trip.
You've heard of the term "home away from home," but have you ever lived it? Not unless you've paid a visit to Marblehead! This beach-front burgh is the perfect getaway for those seeking a small-town slow down with tasty comfort food, scenic views, unique shopping, abundant history, and much more. 
Who's Hungry?
For a taste of nostalgia without breaking the bank, treat yourself and your family to a chili dog and rootbeer float from a Northwest Ohio institution: Netty's. Serving the Marblehead community and all who visit since the 1970s, this cheap eats destination will satisfy not only your hunger but your hankering for simpler days of yesteryear. Marblehead Galley and Freighters Lounge is another local favorite. With a massive menu—complete with sophisticated entrees and adult beverages, as well as offerings especially for kids—Marblehead Galley and Freighters Lounge has everything from the daily catch to the daily specials from sun up to sundown. 
Shop 'til You Drop
Along with the many fond memories you'll carry with you long after the trip is over, pick out a unique token to remember your time at Marblehead from Christi's Just For Ewe shop. This homespun spot carries a unique selection of jewelry, apparel, shoes for wearing; gourmet goodies, including homemade fudge, soups, teas, and coffees for trying; and hosts classes in knitting, crocheting, spinning, or weaving for learning!
Follow the Light
As it was for ships entering and departing Sandusky Bay and the South Passage as early as 1822, the Marblehead Lighthouse is a beacon for curious tourists. This lighthouse is the oldest continuously operated lighthouse on the Great Lakes, and a favorite photo-op backdrop for many travelers! Right next door is the Marblehead Lighthouse Historical Society Museum, where photographs and artifacts relating to the history of the lighthouse and the nearby community of Marblehead are on display. Also nearby is the Lifesaving Station Museum, which offers exhibits describing boating safety, the history of the U.S. Lifesaving Service and its evolution into the U.S. Coast Guard in 1915, and the history of shipping on the Great Lakes.
Play Hard, Sleep Tight
Disc golf, sandy beach, and 11 miles of trails await campers at the East Harbor State Park Campground. Guests are able to bring their four-legged friends along, and keeping your computer companions updated on all your adventures is a breeze with the campground's free WiFi. Villas, motels, cabins, and condos are plentiful in the area, but for some of that Marblehead homey hospitality visitors so crave, check out The Retreat, a charming home with loads of character both inside and out.
With its quaint shops, feel-good food, rich history, and congeniality, there's no wonder Marblehead has lovingly been gifted the name "Vacationland." 
Time on Kelleys Island feels less like a visit to a resort and more like a stop at a small town. The island is incredibly accessible and has a ton of interesting things to do. It is the largest freshwater  American island in Lake Erie.
Geology on Vacation
Kelleys island is home to some of the best examples of glacier retreat grooving anywhere in the world. Seeing this National Natural Landmark is worth the trip alone. However, the island offers other great natural settings including their North Shore Loop and East Quarry Trails. All are great natural settings to bird watch, hike, walk, and bike. Don't forget to check out Kelleys Island State Park and Scheel Preserve as part of your nature exploration.
Eat, Drink, and Be Merry
The island is home to three excellent places to discover new favorite libations. Kelleys Island Brewery just passed its 20th year in operation and their beers and menu reflect that experience. If you are getting up late, and who doesn't when on island time, check out their breakfast menu. You can also explore the island working vineyard, Crooked Tree. Established in 2013, this vineyard has half a dozen vintages and a tasting room A perfect place to check out local wine culture and take home a bottle or a case. Finally, Kelleys Island Wine Company is a full-service Winery and Restaraunt. They have a reasonable selection of in house wines plus an excellent menu that shouts resort posh without the travel or pretense. 
Water Fun
Like any waterside resort, Kelleys Island offers all of the usual water-based activities, including swimming, beaches, kayaking, boating, scuba diving, and fishing. What makes the island great is its accessibility. The layout is basically a two-mile by four-mile stretch of land providing miles of coastal options in a compact setting. Yet, even in this setting Kelleys never seems crowded or skews tourist trap. Bed and Breakfasts, cabins, camping, and condos (such as AirBnB and VRBO) are available for rent. Given its proximity, however, day-tripping is an excellent option. 
Honorable Mention: North Bass Island
Accessible only by plane or personal watercraft, North Bass Island is worth a trip. If you are looking for a romantic getaway or personal retreat, this island is the place. In particular, check out North Bass Island State Park for primitive camping along with hiking, fishing, kayaking and nature watching, this is the perfect place. Unlike the other islands, North Bass is a true "getaway" and requires quite a bit of planning. However, it is totally worth it and one of the best retreats in our region while being located in our own back yard.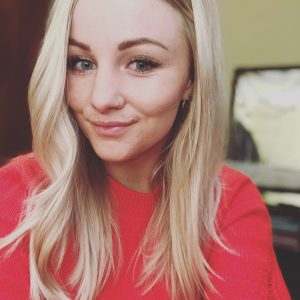 When this small town girl with an "Almost Famous" dream isn't weaving a beautiful tapestry of words with all the correct usages of "their," "there," and "they're," you can find her digging through vinyls and jewels at an antique shop near you. You can contact Regina at reginafox3@gmail.com