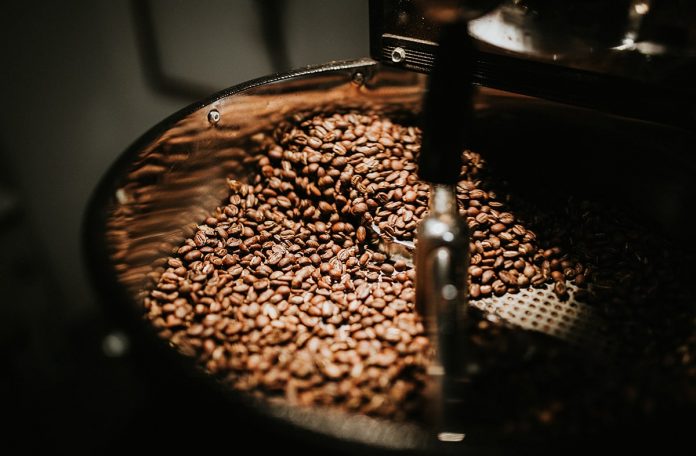 Good communication is just as stimulating as black coffee, and just as hard to sleep after.
For some, coffee is a mere necessity. For others, it is the polar star of their lives. In the last couple of decades, American coffee culture has grown to a massive industry. According to E-imports.com, Americans drink 400 million cups of coffee a day. 
Someone has to roast all of those beans. Fortunately, here along West Lake Erie, we have a great group of local coffee roasters who are both knowledgeable and passionate about coffee.
Our local coffee culture is rich and diverse, as is evident by last year's Coffee Quest 419. Many of these local coffee roasters either have their own shops or are sold at various retail outlets in the region. Our local coffee scene is, at the risk of copyright infringement, good to the last drop.
Best Local Coffee Roasters
Grounds for Thought, Bowling Green OH: A full spectrum roaster, Kelly and company has been roasting since the 1980s. Their roasts run the gamut from dark to light, flavored to single origin. They roast in small batches and only sell retail bags out of their BG store. They supply several local coffee houses daily drips. Because of their small-batch process plus wide selection, there are times when they don't have specific blends. Not to worry…within a day or two they will be back in stock. To the coffee coinsure, that wait means both quality and freshness.
Iron Bean, Perrysburg OH: In many respects, this local roaster is better known nationally than locally. A veteran-owned business with great coffee and great names for coffee, Iron Bean is a perfect mix of quality and quirky. With names like Thor, Odin, Ride or Die, and Fear no Evil, owners Fred and Chanell have created a soon to be iconic local company
Actual Coffee, Toledo OH: Even with the relatively new coffee scene in the region, Actual Coffee is considered a veteran. Served across the area in several coffee shops and restaurants, Actual has a wide variety of roasts with a primary focus on South American.
Rubato Coffee Lab, Lima OH: One of the newer local coffee roasters, Aaron Bremer is breaking on to the scene with very specific, carefully curated roasts. Just as Iron Bean is playful with its names, Rubato is artistic, with blends like Winter Hymn, a bright and crisp light roast.
Almost Human, Toledo OH: Formerly Glass City Roasters, Almost Human specializes in air roasting (think large, steel, popcorn popper). Sold at various locations throughout the area including their own place on Eleanor Ave., Almost Human has a decent selection of blends including Spark Plug (an espresso blend) and an excellent medium called Old West Blend.
Flying Rhino, Toledo OH: In some respects, Flying Rhino is both new and old. It certainly is a favorite around town and at the Toledo Farmers' Market. However, roaster Angie has recently and fully taken the reigns of the business and opened in downtown. Although all of her roasts are good, she may make the best decaf in the area.
Maddie and Bella's, Toledo OH: Named for two family Australian shepherds, Maddie and Bella's has two coffee shops and is sold at a variety of retail outlets around town. With a variety of blends, Maddie and Bella's has been roasting since 2012.
Viking Coffee Co., Bowling Green OH: A roast to order company located in Bowling Green, OH by Evan and his team. Viking has a limited but excellent selection of craft coffees. Still in the startup mode and recently relocated closer to downtown BG, Viking is growing in both their selection and knowledge. We highly recommend the Tri-blend.
Flatlands, Bowling Green OH: Flatlands is the definition of high quality. Their shop in BG is meticulous in its presentation and their coffees are crafted to appeal to the genuine coffee fanatic. They feature Kenyans, Columbians, and Ethiopians.
Get ROEHsted, Sylvania OH: Roasters Lisa and Nate Roehrig have been into coffee since their honeymoon in 2003. With that kind of bonding to bean, it is no surprise that their micro-roasting business is described as more of a passion than a skill set. There are always three to four seasonal blends along with standards Tree City Blend and 419 Breakfast Blend.
Georgette's, Maumee OH: One of the better known hangouts in downtown Maumee, Georgette's roasting is primarily managed by Brickhouse Roastery in Perrysburg. They offer a good selection of roasts along with several proprietary blends and of course, proceeds support the Sunshine Communities.
Frenchtown Roasters, Monroe MI: Roasting since 2010 and now located in the heart of downtown Monroe, Frenchtown sports several organic blends and roasts. They emphasize not only organic but also Fair Trade and Rain Forest Alliance.
Walt Churchill's Market, Maumee and Perrysburg OH: Although not a coffee roaster per se, WCM does have a decent selection of locally roasted coffees including a proprietary blend in their bulk bins.
Tiedtke's: Yes, the grocery and department stores are long gone but the coffee lives on. There are 4 blends, including a decaf. A great combination of decent coffee and deep nostalgia.