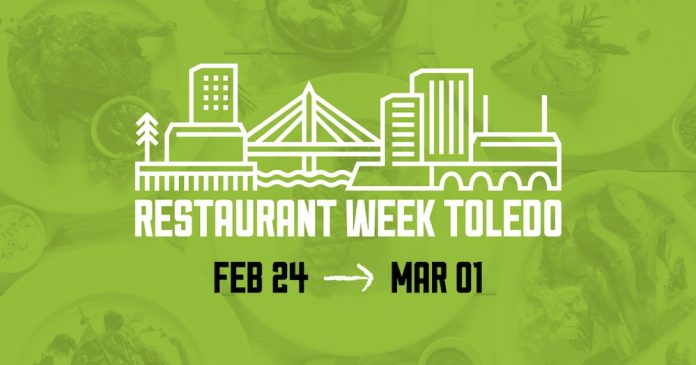 Dining out should always be a pleasure. Eating out during Restaurant Week Toledo, sponsored by Leadership Toledo, is not only enjoyable but also supports a great cause. Celebrating its 10th anniversary, RWT is an opportunity to enjoy amazing cuisine at 39 of the Glass City's best restaurants.
Good Food, Great Cause
Most culinary weeks across the country are organized by local restaurant associations. Not so here in the greater Toledo area. This region's eating out extravaganza is a direct benefit to Leadership Toledo who, for 40 years, has inspired volunteerism and community involvement through educational opportunities with teens and adults.
Leadership Toledo, through its programming, aims to create and retain ambassadors for Toledo in four main areas:
Lead: help teens and adults become more confident leaders

Connect

: help participants connect with their community on a deeper level

Grow

: gain personal strength through self-awareness

Serve

: identify service that is meaningful to the participants
Supporting Local
Patronizing our local restaurants is highly supportive of the local economy. A restaurant is, in many ways, at the heart of the support local movement. They have a high employment base, often offering flexible schedules for those who are attending school or coordinating childcare.  When it comes to supply needs, restaurants lead the charge in re-investing in the local economy.
Besides supporting both great causes, many young people have their first real taste of "pay stub" employment at restaurants. Although some will work at fast food and national chains, a good percentage of today's students and new to the workforce will get to experience entrepreneurship and local leadership first hand by working, not for a national corporation, but for a locally owned, often multi-generation family-owned businesses like restaurants.
How to Participate
Participation is easy; eat at one of the below listed restaurants during RWT and a portion of all proceeds will be donated to Leadership Toledo's high-impact programs. These programs are tuition free for teen and youth participants and are designed to cultivate and empower young aspiring leaders.
So, eat out, support local, and help support our growing local culture and community. In any vernacular, RWT is a win-win.
The Blarney Irish Pub
Bottle Shop at Mancy's Italian
BREW Coffee Bar
Brim House
Ciao
Cousino's
Element 112 & Next Door
Ice Restaurant & Bar
Inside the Five Brewing Co.
Jing Chuan
Loma Linda
Mancy's Italian
Mancy's Steakhouse
Mayberry Diner
Plat8
Poco Piatti
Real Seafood Company
Registry Bistro