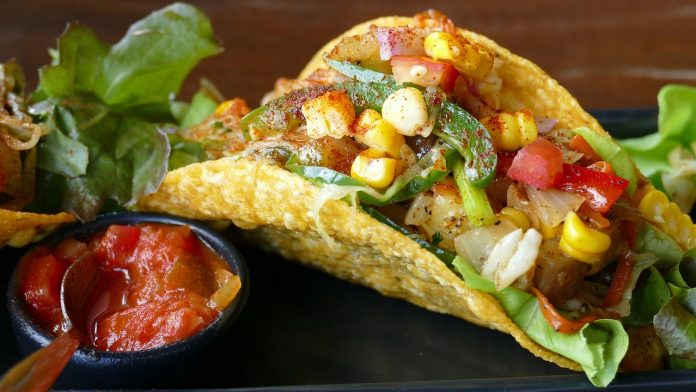 A restaurant is a fantasy—a kind of living fantasy in which diners are the most important members of the cast. 
Choosing a restaurant amongst a group of friends is difficult at the best of times. Today, however, that choice must include a vast array of dietary and healthy eating choices. Vegetarian, Vegan, Gluten-Free, Keto, Paleo…the list is as exhaustive.
Eating is a pleasure, especially when you don't' have to clean up after dinner. Our region has been known for years as being eatery dense. It is no wonder that our local restauranteurs have responded to the latest wave of healthy eating awareness.
First off, most diners make it easier to accommodate almost any diet. You can check out our recent list of local diners here.
If you are looking for more than oatmeal (vegan/gluten-free) or a cheese and spinach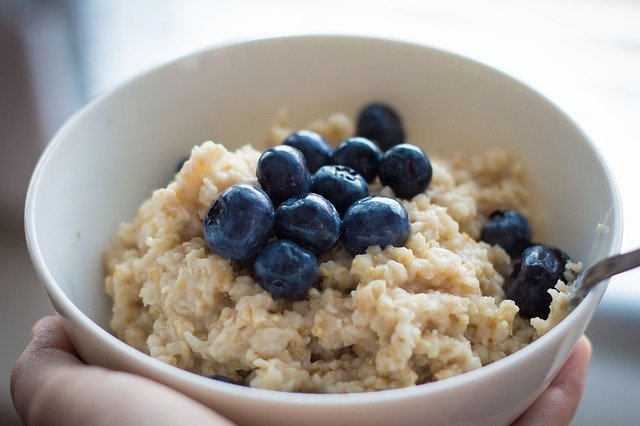 omelet (vegetarian, Paleo), below are listed 10 great eateries that have an excellent selection of healthy eating choices. Admittedly, a couple of these restaurants are not strictly local. However, they offer such great choices that any useful local list has to contain them. Also, most of the choices on our list will meet that "mixed party" requirement. The carnivores and/or unrestricted eaters in your party won't starve.
Top Ten Local Diet and Healthy Choice Restaurants
Star of India: Located on Reynolds in what use to be an Americana diner, Star of India is first and foremost a great Indian restaurant. With apologies to all those pursuing gluten-free diets, if you can try the naan. It is amazing. For vegetarians, there is a wide selection of dishes that packed with flavor and variety.
Balance Pan-Asian Grille: Quickly becoming one of the staples in the area, Balance has 4 locations around the area. Although not specifically designated as a "health food" restaurant, Balance pushes a lot of buttons for those looking to eat healthier and fresher. Certainly, their flavor profile skews Asian, however, their preparation methodology along with a wide selection of vegetarian options should satisfy a wide variety of palates in your group. They are also fast and convenient.
Spicy Tuna: Most sushi joints can spin out a vegetarian roll. In fact, most have at least one or two on the menu. Spicy Tuna, however, has an entire menu of vegan options and they all are well thought out and rich in flavor. This includes vegan street tacos and their vegan spin on Pad Thai.
Fowl and Fodder: With two locations and a third on the way, Fowl and Fodder is the ultimate in locally sourced. They are also a scratch kitchen.  They carry an excellent array of local beverages as well, including Maddie and Bella's cold brew and Boochy Mama Kombucha. Bottom line? One of the best ways to eat healthy is to eat from scratch and eat locally, no matter what you eat. Fowl and Fodder does both.
CoreLife Eatery: Core life is a chain, but it isn't a huge one. They focus on healthy "bowls" including bone broth, meats that are sustainably raised with no antibiotics or hormones. They ensure their ingredients non-GMO, with no trans fats, artificial colors, sweeteners…really just nothing artificial. It takes a bit to understand the menu. However, the best part of is that anything on the menu can be modified to fit your diet and they quickly identify vegetarian and gluten-free items.
Carlos Poco Loco: The Mexi-Cuban Cantina is full of gluten-free options. All are easily identified on the menu and they carry all of your Hispanic favorites. Their vegan dinners are way beyond the usual "veggie chickpea wrap" and are easily made gluten-free as well with their GF corn tortillas.  They also have an impressive seven side choices that are both vegan and GF.
Registry Bistro: Exactly what you would expect from a bistro menu…spins on traditional favorites. What makes their menu so rich is how easily they label their menu items, clearly helping the patron identify vegan, gluten-free, vegetarian, dairy-free and even nut-free. For the carnivore, they have spins on Salisbury Steak and a burger with bacon jam. Basically, something for everyone.
Naslada Bistro: Similar to Registry, this downtown Bowling Green Bistro has a wide selection of gluten-free, vegan, and vegetarian options. Many of their regular dishes can be prepared gluten-free. Another great option for those who have a "mixed" party.
Pizza Cat: It probably doesn't matter what diet or health-conscious eating plan you are on, pizza is problematic. However, Pizza Cat has, at the very least, has taken a stab at bringing everyone's favorite food into the diet-conscious mainstream. Their crusts include a keto crust, a hemp crust, cauliflower crust, and a gluten-free crust. Use the build you own option to build up the pizza of your diet dreams.
The Leaf and Seed Café: With a name like Leaf and Seed you have to figure this is a veggie-based café. With a tag line like "Plant-based comfort food", Chef Susan is working to elevate vegetarian diets to new levels. Many of their dishes are naturally gluten-free. They are only open for breakfast and lunch. However, they have a wide enough menu to pacify the carnivore in your party as well with a perennial favorite Mac and Cheese or simple yet excellent salads. You can also find their food truck out and about in the spring and summer.
Honorable Mentions
Grumpy's: An area favorite, both as a deli and as a food truck. However, at their deli they have a respectable vegan menu making Grumpy's a perfect meet up spot for that mixed party. Plus they have gluten-free and vegan cookies….just saying
Fusian: An Ohio based chain started in Cincinnati, Fusion is dedicated to "making sushi accessible". Besides the usual sushi favorites (like spicy tuna and California rolls), Fusion has a wide selection of both vegan and gluten-free selections, which includes their Miso Soup. Let's face it, finding both vegan and GF soups is hard. With only 10 locations (one in Toledo), Fusion still maintains its local feel and remains Ohio centric.
Magic Wok: One of the best known drive-through/take out joints in the area and most people still don't know that it is a Toledo Based company. With Magic Wok's entre's it is easy to get anything vegetarian. However, they now feature a few gluten-free selections and have begun to emphasize healthy choices, including their Wok 'n Fit selections and smoothies.
Local Roots: Not a full restaurant by any means but certainly a place to eat/drink healthy. Local roots is located just off the main drag in Perrysburg and has a wide selection of juices and smoothies. They also sport a few other wholesome food items. Make sure to check out their "paks", providing a week or weekend full of healthy choices to go.