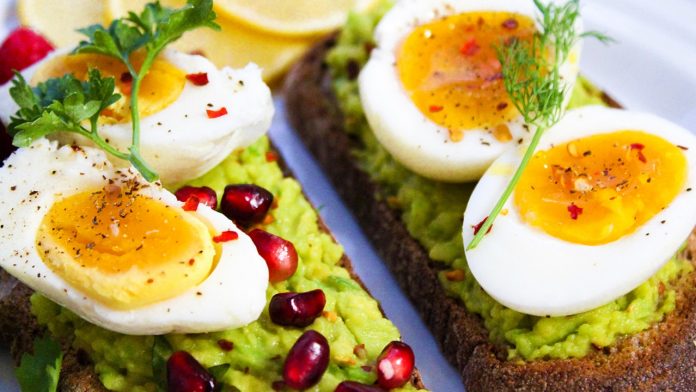 I went to a restaurant that serves 'breakfast at any time'. So, I ordered French Toast during the Renaissance. –Steven Wright
It seems like everyone is getting into the breakfast game these days. Even fast food joints (like that big "South of the Border" place) think they know something about eggs. And of course, the Golden Arches are serving breakfast all day… which isn't very good regardless of when it is served.
However, summer is the time to explore and reconnect with the neighborhood. There is no reason…ever…to eat breakfast at a fast food joint; at least not here in our town. We have rounded up 16 breakfast places (representing a couple of dozen locations) that serve great breakfasts. And they serve them fast, they serve them with a smile, and they serve them with a lot more care than something wrapped up in a slightly waxed paper.
So, whether you are heading out of town, going to a festival, getting ready for a day at a state park, braving the sun to see a little league game, or just wanting to eat up then spend the rest of the day reading a book, get your summer day started with a great local diner.
Top Ten Local Breakfast Places
American Table, Perrysburg; American Table, Toledo; American Table, Oregon; With several area locations, American Table is a great local breakfast place. Their staff is friendly and you see it in the comments online. Missed breakfast? No problem. Try the soups, which are scratch made and absolutely amazing.
Schmuckers, Toledo: One of the great places in town, Smuckers for breakfast is an excellent choice. Don't hesitate to stop back in for lunch and try the meatloaf and pie.
Mayberry Diners: When you stop by one of their locations you can expect great breakfast food and some healthy options too. We love their South of the Border breakfast wrap.
Star Diners: An area staple, Star Diner has several locations for convenience. Stop by or even call in and grab breakfast to go.
Dales, Waterville: Located right in the heart of downtown Waterville with that classic diner charm. Open for breakfast and lunch with a bunch of great options.
Charlies Restaurants: With multiple locations dotting our area, their breakfast is pretty amazing, and they have both Greek and Classic Spanish Omelets.
Nick's Café, Maumee: Here is the thing about Nick's…think BIG. Like really BIG breakfast. Every plate is packed with delicious food.
Kermits, Bowling Green: Maybe one of the most charming spots in Northwest Ohio. Any place that still sports chipped beef on toast is worthy of a visit.
Rick's Silvermoon Café, Perrysburg Township; Rick's City Diner, Toledo: Silvermoon is the more recent iteration of the infamous City Diner. Both are definitely worth a visit. At Silvermoon, try the Boston Breakfast Omelet. You won't be disappointed.
Sam's Diner, Maumee: Cool little place tucked in a strip mall on Dussel. It is easy to miss but totally worth looking for. They have a wide selection for breakfast, lunch, and dinner.