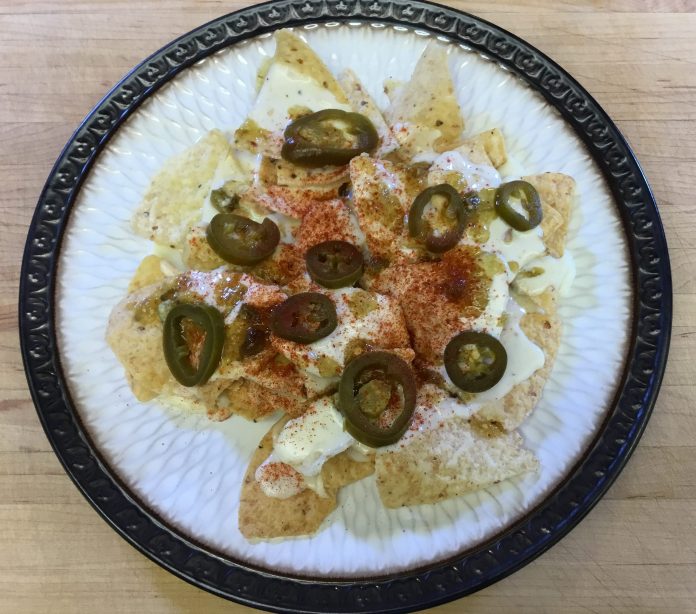 One of the true joys of food is the sauce.  Pasta, rice, even a personal favorite, potatoes, all are either inedible or at least intolerable without some kind of sauce. One of the most useful sauces is the white sauce, or bechamel. Classically simple and universally adaptable, it is an essential weapon in our cooking at home arsenal. Bechamel is indispensable as a sauce.
White sauce is often referred to by chefs as a "mother sauce."  It joins other sauces, like tomato, veloute, and hollandaise along with dressings, emulsions and vinaigrettes, that are essential to the culinary pantheon yet fairly easy to make.  From these basic sauces spring a plethora of tasty options for our eating pleasure.  Similar the vinaigrette, with the white sauce all we have to do is master the basic technique and we are then wide open for a host culinary options.
The classic, most basic white sauce has only 5 ingredients:  Butter, flour, milk, salt and pepper.  Many recipes will add things like a few drops of hot sauce, a few grains of cayenne pepper, a small amount of dry mustard, and even a few grinds of nutmeg.  However, the straightforward, basic bechamel is simple butter, flour, milk, salt and pepper.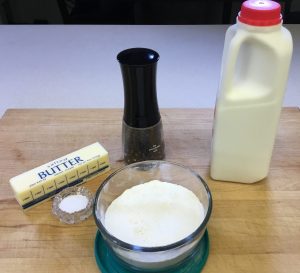 Why learn a white sauce?  So many dishes both old school and nuevo spring from this technique.  Creamed corn or peas, chipped beef on toast, even biscuits and gravy are all just variations on bechamel.  Many scallop recipes, like potatoes or corn, also start with a white sauce.  However, if we have no other reason to learn this sauce there is this:  Cheese sauces, whether topping vegetables, used for mac and cheese, or poured over tortilla chips, are all a variation of a white sauce.

The White Sauce
Prep time:
Cook time:
Total time:
A white sauce, or béchamel, is an essential tool for eating well at home. It is one of the five mother sauces and most recipes usually make way too much. Here is a recipe for 2.
Ingredients
1 Tbs Butter
2 tsp flour
½ - 1 cup cold milk
salt and pepper to taste
Instructions
In a heavy sauce pan over medium heat melt the butter
Add the dry ingredients and stir until combined. It should "foam" a bit. Don't over cook. Just get the butter and flour combined.
Add the cold milk. Start with ½ a cup. More than likely this sauce will be too thick so you will have to add a bit more milk. Remember, you can always add milk but you can't take it out.
Bring the sauce to a boil and reduce the heat to low. Cook for a minute or two and adjust the thickness and seasonings.
The basic white sauce is a bit bland.  However, just a few additions make it a really interesting way to spark up any meal.  Start with something simple as finely grated shallot (or onion) and a couple of cloves of garlic.  Saute these in with the butter then make the sauce as normal.  Add ½ to ⅔'s cup good, freshly grated parmesan cheese and you have a quick alfredo sauce. Make the white sauce as normal then add either regular Monterey Jack or pepper jack cheese (the easiest way is to get ¼ of a pound of slices from the deli…more to taste as always) then add two tablespoons of a red or green salsa and use as a dip or nacho topping…or baked potato topping…or really any topping.  Cheese sauce will bake sand taste good.  Mushroom sauce, Sauce Mornay, dill sauce, Milanese sauce, and curry sauces are just a few of the variations to be explored.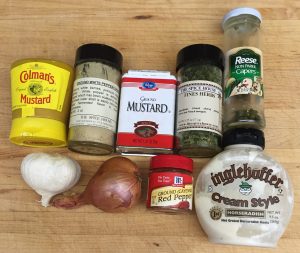 A final note about white sauce thickness.  Many of these sauces are defines as thin, medium, or thick.  The sauce in the recipe is considered a medium white sauce.  Obviously adding less or more milk will control the thickness.  This is a "feel" kind of cooking.  Always start with less that the required milk (⅔ cup in this case) then add more to get the desired consistency (up to a cup).
Sauces are the bow on a culinary package along with the cellophane tape that holds together the wrapping.  The white sauce is an essential element to many dishes and casseroles.  Whether you want to create an old favorite like creamed beef on toast, or experiment with upscale dishes like lobster mac and cheese, mastering the white sauce is a great skill to help us not just eat at home, but eat well.