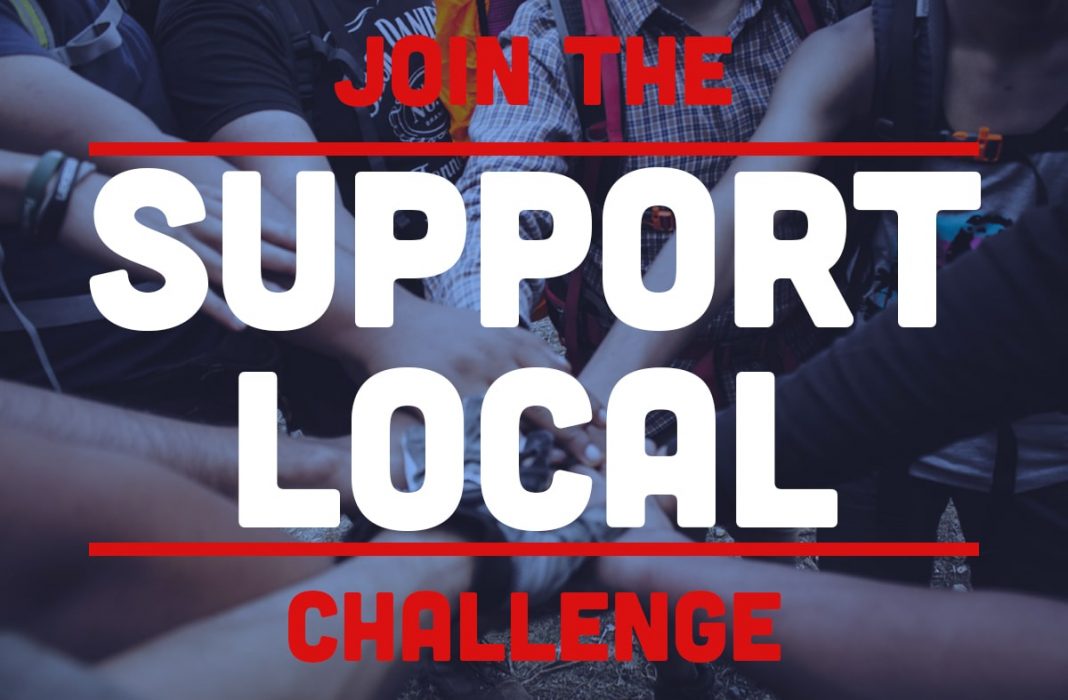 At Right Size Life, we've made it our singular mission to support locally owned businesses. While that has always been our focus, recent events have really highlighted the importance and moved us to push even harder. You see, while many local businesses have been struggling, restructuring, and essentially doing anything they can to survive, big business has been thriving. …And that just doesn't sit right with us.
To us, the idea that local businesses are struggling means our friends, family, and neighbors are struggling. It means our community and those around us are suffering. We won't stand for that. Instead. We're going to do something about it.
What We're Doing to Help Local Business (And You Can Too!)
We're turning our attention to our purchases.
Sure, Amazon is quick and convenient. But it's not always the least expensive option, and furthermore, none of that money spent helps those around us. We're committing to buying things locally. We're committing to taking the extra 15 minutes to drive to that local shop and purchasing their products instead. Even if that means going out of our way, or trying something new.
We're showcasing locally owned businesses.
Not only have we launched the very first LOCAL ONLY directory, but we're also; highlighting local shops on social media, focusing our writing on local content, and advertising local businesses. We don't care what Walmart is up to or if Starbucks introduced a new flavor. You shouldn't either. Want to help a locally owned business? Scroll through Facebook or another social platform and like all the posts of the businesses you love. After all, they've spent a lot of time on that content, just for you!
We're recommending local.
Above all else, we're making it a point to recommend local businesses as the answer to questions we receive. Where can you eat lunch today? Inside The Five, Tony Packo's, Balance Pan-Asian Grille, Zingo's Mediterranean, Concina De Carlos. Where can you buy flowers for that special someone or occasion? In Bloom Flowers & Gifts, Blooms by Jen, Bartz Viviano. Where can you go to blow off some steam? Reset, Axe 419, Metroparks Toledo, Maumee Indoor Theatre, Toledo Museum of Art, The Toledo Zoo, Trapped Toledo, Shooters, Maumee Sportsmall, Ohio Skate. The local possibilities are endless. So, the next time a friend asks you for a recommendation. What will you say?
Supporting locally owned businesses is not difficult. It may take you an extra few minutes or a second to stop and think where you can get coffee instead of Starbucks. But isn't it worth it? Isn't it worth it to help our friends, family, and neighbors rather than a giant behemoth that will survive on its own?
We challenge you! Help us support local!
Join the local directory. Share local business posts on social media. Drive out of your way to shop. Take the time to think of local alternatives. Recommend local places. Shop local. Drink local Eat local. Go out and have fun locally. Last but not least, please share this article with your friends and challenge them. Because local matters!