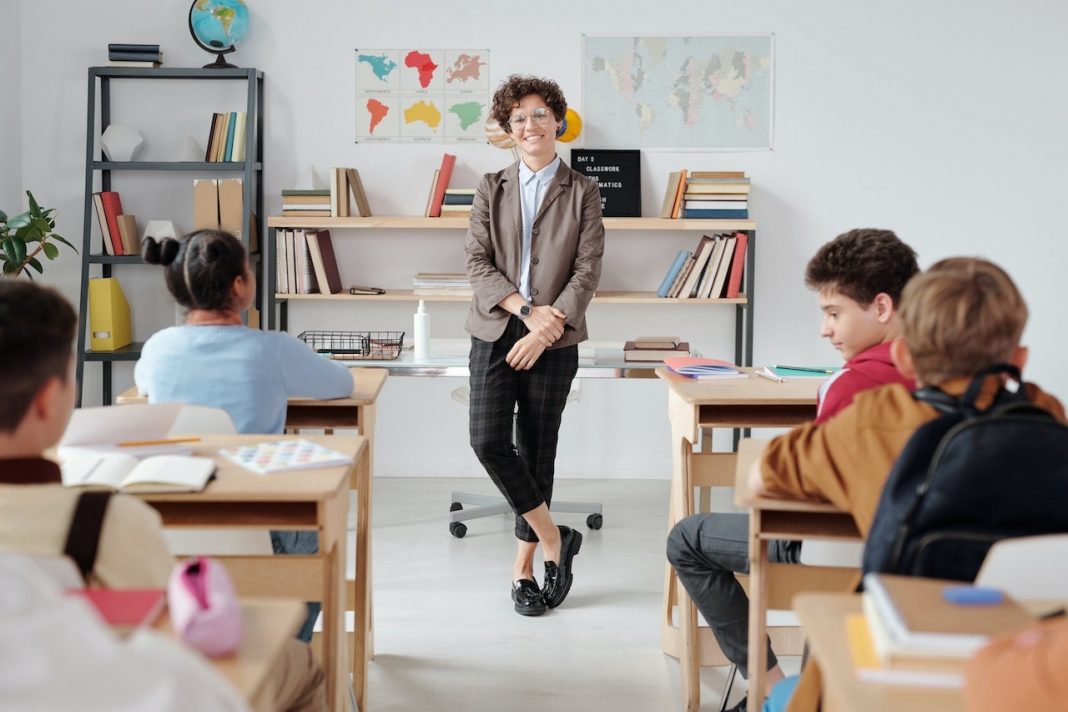 Back to school. These simple words invoke a world of emotion. Stress, nerves, excitement, and anticipation. For most, it means back to a routine that is both comforting and hectic. For all of us, there are back to school resources to help.
From parent to professor, teacher to teen, chandler to child, the beginning of a school year is the unofficial end of summer and the official start of another year. Even with the passing of most pandemic restrictions, all of us in our communities face that overwhelming sensation of "here we go again."
However, if there is one word that no person needs to use this Fall Semester is the word "alone". No matter your grade level, there are plenty of back to school resources to help with the start of your school year. 
Back to School Resources Abound
Certainly school systems are working as hard as they can to deliver on their primary mission of education. There are also amazing online resources that are available, many for free, that can help provide both lift and engagement to the learners in our lives. 
Besides schools and the web, there are local resources that truly excel at supporting our students day to day academics. Besides our amazing local library systems, there are tutoring services that can help lift our young learners to their own personal best.
However, there is also technical help. No one has to navigate a big box store and get some fast-talking techie who overwhelms us with expensive computer solutions. Many local companies will help find a workable, and more importantly, affordable solution to our learning technology needs.
Young Talent Well Served
Besides our mainstream academics, many young students have talents that need, and deserve, to be nurtured. Back to School also means a new year of exploring and expanding on talents.
Dancing, music, athletics, and arts are all well served by amazing local teachers and trainers. If your young student is interested in pursuing arts or athletics at the next level (high school or collegiate), our Schools and Universities Calendar has an amazing list of activities that are not only a great peak at what's ahead, but entertaining in their own right.
Top Local Back to School Resources
Listed below are RSL's top back to school resources for getting help, gear, equipment, and lessons. These local vendors and teachers will help ensure this is another great academic year!

Computer Resources
Many families have struggled with having a limited number of screens for both students and adults who are at home trying to complete there work. Local shops can upgrade your current gear or offer options to add a screen or two to your household. Something as simple as a faster device or one additional device can facilitate the whole semester.
Keith Stone Computers: 5220 Lewis Ave, Toledo, OH 419.214.0222 Repair, Upgrades and Sales
Virtual PC's: 3265 Alexis Rd. Suite C, Toledo, OH 419.531.1170 Repair and Upgrades
Abet Computers: 2200 W. Alexis Rd., Toledo, OH 419.205.5610 Repair, Upgrades and Sales
Phd Pc LLC: 419.944.2499, Repair and Upgrades
Computer Discount: 4 Locations, Repair, Upgrades, and Sales  
Toledo Computer Repair LLC: 419.535.7972 or 419.320.0129 Repair, Upgrades, Limited Sales
Limes Computing: 420 Louisiana Ave, Perrysburg, OH 567.336.6101 Repair, Upgrades, Sales
Senior Geek dot Biz  Monroe, MI 734.344.9511 Repair, Upgrades, Limited Sales
Tutoring Services
Most tutoring services are national franchises with proven methods for helping students. As with all current educational services, most offer a blend of online and face-to-face services at varying levels of cost or intensity. These franchises are locally owned and managed, helping the local educator achieve success with the learner with the need to create a curriculum entirely from scratch.
Tutor Doctor: In-Home franchise tutor services for Monclova, Rossford, Sylvania and More. 419.951.f0682
Huntington Learning Center: National franchise tutoring. 6638 Centers Dr, Holland OH 419.8676.4000
Sylvan Learning: National franchise tutoring with 3 locations (Perrysburg, Toledo, and Sylvania).
Kumon Math and Reading Center of Sylvania: 419.215.7150
Toledo Public Library: TPL has several resources to help students. You will need a library card to access tutor.com and other student areas. 
Clubz Tutoring Services: Online franchise.
Music & Art Resources
In-person art and music lessons are the most problematic in the current environment. However, the schools listed below do offer online options along with in-person learning while following public health guidelines. As always, call ahead to find out restrictions and schedules.
Black Swamp School of Fine Arts: Individual and ensemble music instruction from beginner to advance. On line instruction available. Dance and fine arts instruction available depending on current health alerts. 419 Gould St. STE 3, Bowling Green OH 43402 
Create Art Studio and Workshop: Arts, crafts, drawing, fine arts. 118 Louisiana Ave, Perrysburg, OH 419.873.6240
Forte Music School: 3208 W. Sylvania Ave, Toledo, OH 43613 419.471.2100 Online music lessons.
Back to School Resources Near You