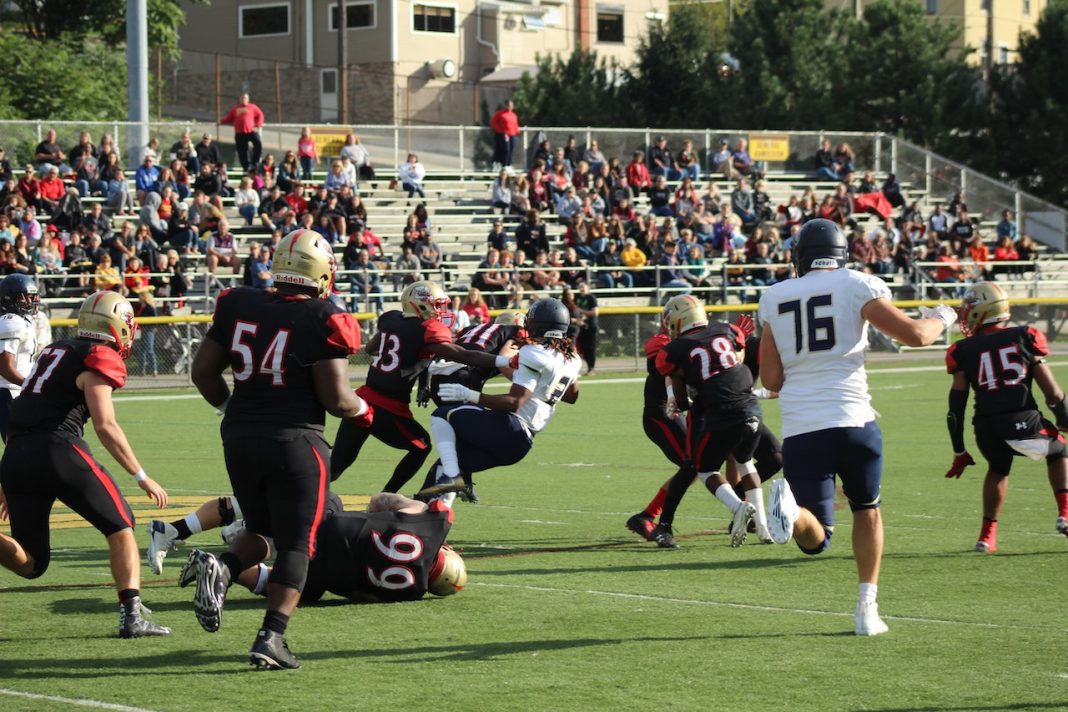 Football. Nothing invokes fall in quite the way that football does. It spans that special place between summer and fall. It involves ridiculous food, outrageous pageantry, silly rivalry, and of course, is just plain fun.
Sure, we can watch on the flat screen or tune in via the internet. However, our local high school and colleges are hard at work as well. We may not be able to get the tickets to the game of our dreams, but we can go watch our local athletes fulfilling their dreams playing a game they love.
Football Is an honest game. It's true to life . It's a game about sharing. Football is a team game. So is life.
Local Student Athletes Take the Field
We all know the "big" guys. OSU, Michigan, Notre Dame. They certainly play great football to much fanfare and large TV audiences.
In the vicinity of these stars of student football orbit teams that are providing amazing sports that, for all intents and purposes, weigh on their athletes, their families, and their communities with the same amount of gravitas as the big teams.
These local warriors and their fans are waging battles that thrill and and excite. These weekly skirmishes are cause for immense celebration and, at times, great heartbreak. They represent the best our students have to offer.
And they are right in our back yards.
A Packed Local Football Schedule
We begin our roundup of local football with our amazing high school athletes. Each week these young men and their coaches take on the pressure of playing, not just for their family and friends, but for their communities. They represent their local schools in a very visceral way. And it shows.
Of course, our local colleges and universities also have amazing athletic programs, including football. Representing a large swath of NCAA playing levels, we have two division on teams right on our doorstep: University of Toledo and Bowling Green.
There is also exciting football happening at other levels. These local teams include University of Findlay, Tiffin University, Hillsdale College, Defiance College and Wayne State University.
Supporting a Team is Easy
Supporting your local team is easy. First, pick up so logo wear. Second, find out what is happening by checking our our Schools and Universities Calendar.
Yes, you will find football. But you will also find other stadium sports like volleyball and soccer. Plus our local student performers and their teachers are performing regularly, bringing to our region.
Our local students are performing for us on the field and on stage every week. Why not enjoy a night out and attend a game or performance. Local, supportive, entertaining.
We call that a big WIN!