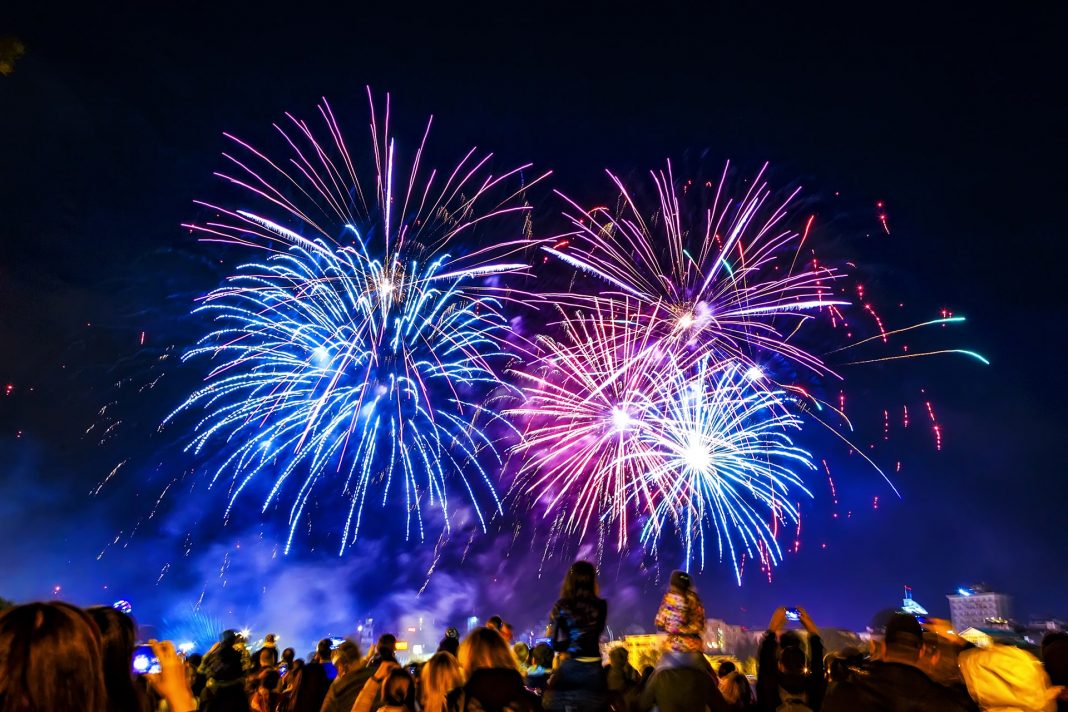 Let's be honest…we all love celebrating Independence Day, and that often means fireworks! 2022 fireworks are no different. They are exciting, they are pretty, and they are BIG. We've been using fireworks to us celebrate special days since they were invented by the Chinese in 200 BC.
With summer fully blazing and so much to celebrate, this is a perfect year to return to the tradition of watching fireworks. Thankfully, our local communities have provided several days of brightly colored bangs and booms. Check out our full list of Independence Day celebrations and fireworks for 2022 below.
But before we get to the fun, we also want to talk about safety and kindness. Fireworks can be dangerous, and they don't carry the same appeal for everyone. Veterans and our furry friends can sometimes be negatively impacted by the loud noises of celebrations. So while you're out having fun we just ask you to please keep your friends and neighbors in mind as well.
Fireworks Displays Galore
First, as always our entertainment and festival calendars are filled with weekend activities.
Second, don't forget to check out our great local groceries to pick up supplies and staples. Our local directory is full of options for markets and delis. If you want to celebrate independence, why not start by celebrating independence from the mega-mart.
Of course, restaurants, breweries, and wineries will be helping celebrate the weekend. Nothing is more patriotic than supporting these local businesses.
Prepare Yourself for Fun
Fireworks are fun and require some management. Below are a few reminders for enjoying this year's shows.
Blankets and chairs: Seating is typically bring your own. So pack whatever makes you comfortable and remember: what you pack in you have to pack out
Don't forget water: Depending on the fireworks display you may need to pack a bottle or two. Vendors may not be available at every venue.
Bug spray: Fireworks are at night. Bugs like that and you.
Follow Signs and Rules: Parking is at a premium. Plus there will be crowds. Follow the signs, respect private property, and follow the directions posted and given by law enforcement.
Leave the alcohol at home: Check local regulations but most celebrations will only allow alcohol (if at all) in restricted areas. Best to double check or just leave the beer at home.
Local Fireworks Shows & Events