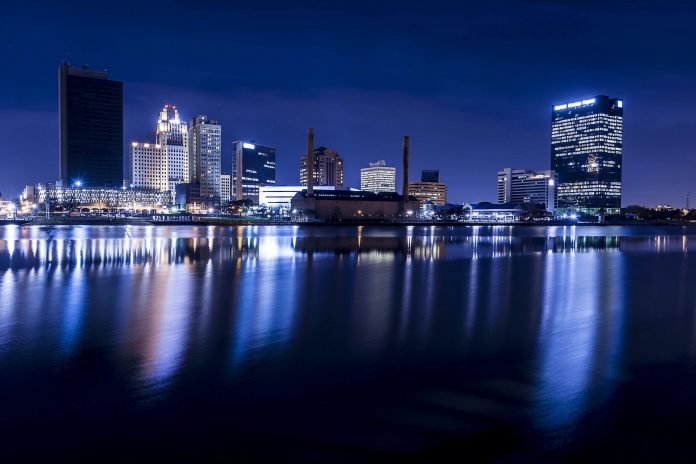 There is no question that being a business in downtown Toledo has been rough. With the sports season cancelations, street closings, Public Health restrictions, and the curfews, there has been a lot stacked against these iconic downtown Toledo restaurants.
Now, more than ever, these eclectic and quality restaurants need our patronage. First, we want downtown Toledo to survive. After all, baseball will come back. Hockey will come back. Huntington Center concerts will return. In short, everything will return. And when all of that activity comes roaring back, who doesn't want good eats to add to an evening out?
Downtown Toledo, Naturally Tough
Even in perfect conditions, restauranteering downtown can problematic. The rents are high, the parking is chaotic and the age of many of the buildings present challenges. That doesn't prevent the visionary and dedicated from opening up great downtown Toledo restaurants. 
The payoff is worth it. Our downtown has attracted some of the most talented and experienced restauranteurs and chefs in the region. Like most entrepreneurs, they know risk and reward when they see it. Being in downtown Toledo, with its river attractions, active event arenas, it's businesses, and of course, attractions are well worth the challenges.
The Support Local Doctrine
All local businesses are under duress, of course. However, with so much at a dead stop in downtown Toledo, the pressure just to survive is immense. However, most of these dedicated local businesses are doing everything they can to weather the storm and remain open and ready to serve you, both now and when our community alights anew with activity.
So we hope you will join us in the Support Local movement and drop by these great eateries. It might be a little problematic currently, but your support today will ensure a vibrant downtown for years to come.
Downtown Toledo Restaurants
Registry Bistro: Higher-end bistro menu with several gluten-free and vegan selections.
Ye Olde Durty Bird: Great pub atmosphere with live music
M Osteria Bar and Lounge: Americana and reimagined pasta selections
Holy Toledo! Tavern: Burgers and pub grub in a casual Toledo themed atmosphere
The Adams Street Cafe: Smoked meats with imaginative spins plus cocktails.
Kengo Sushi & Yakitori: Beautiful sushi selections plus skewered grilled chicken (Yakitori)
Kyota Ka Downtown: Sushi, Sashimi, Bento Boxes, Udon, and Soba noodles.
Ice Restaurant: Bistro menu, sedate atmosphere, quality cocktails
Georgio's Cafe International: Seafood, steaks, chops, and pasta. A longstanding downtown upscale eatery.
The Chop House: A traditional top-flight steak house, serving the best of all meat selections with ala carte sides.
Fowl and Fodder: Farm to table eatery focussing on fresh and local.
Manhattan's Pub 'n Cheer: Excellent pub grub, great outdoor seating, live music on the weekend.
Deet's BBQ & Brew: Local BBQ champion has opened downtown. Same great BBQ, now with brews to enhance the experience.
Table Forty 4: Casual atmosphere with an excellent selection of sandwiches, handhelds, and salads.
Michael's Bar & Grill: Family restaurant menu with a full-service bar. Open for breakfast.
Packo's at the Park: Iconic Toledo dogs, cabbage rolls, and roast beef sandwiches served up right downtown.
Souk Mediterranean Kitchen and Bar: Classic Mediterranean fare located right across from the Erie Street Market.
The Blarney: Irish inspired eats and yes, Guinness. 
The Oliver House: Famed Toledo spot that includes Maumee Bay Brewing Co. and Rockwells Steak House.
Carlos Poco Loco: Mexi-Cuban inspired cuisine with lots of Tequila selections
Manos Greek Restaurant: Thirty years of authentic Greek food.