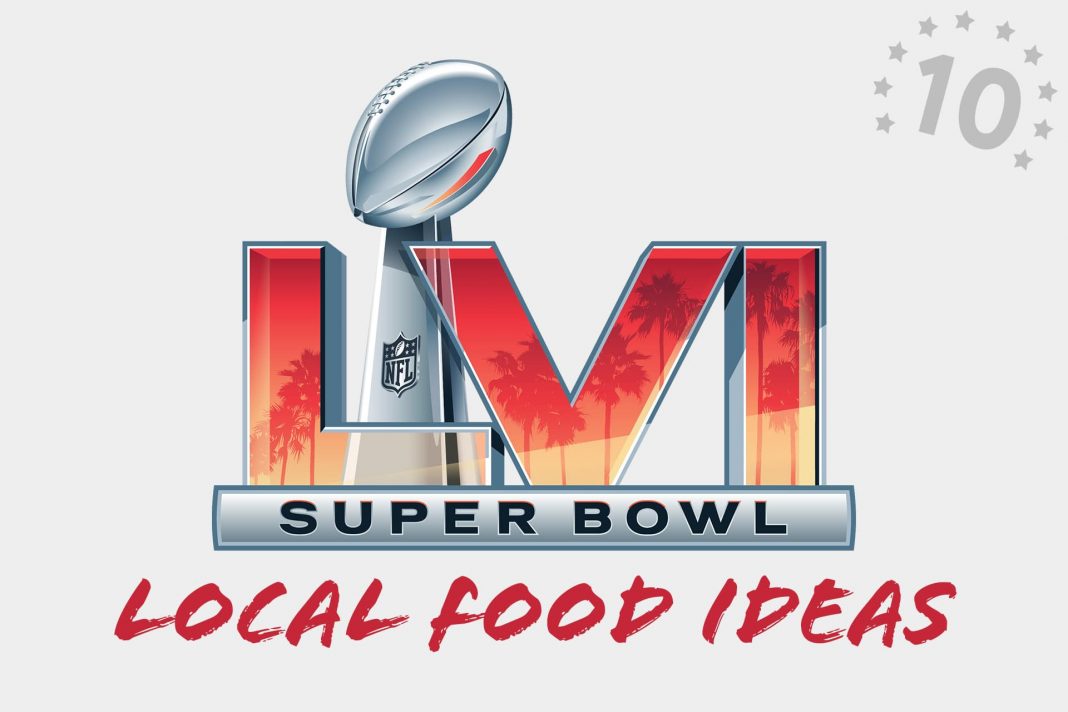 There are many things to enjoy about the Super Bowl. Perhaps football itself is one of them.
Given the fact that the Cincinnati Bengals are in the game for the first time in…well…forever…this game will certainly be more watched. However, for Super Bowl LVI, like so many before it, the game itself is about camaraderie, celebration, and above all, food and beverage. If you're throwing a party look no further, we have the top ten local super bowl food ideas.
SUPER BOWL LVI DETAILS
February 13, 2022 @ 6:30pm EST
Los Angeles Rams vs. Cincinnati Bengals
SoFi Stadium Inglewood, California
National Game, Local Style
Of course, for those who want to root for the home team (or "almost" home team, as the case may be) Cincinnati chili will probably be on the menu.
With no designated "Bengal Chow" or "Ram Feed", that leaves the menus wide open. Fortunately, if you don't feel too much like cooking and want to get in one last tailgate bash before the long wait to August, listed below are our top 10 local places to stock up on food for the big game.
Local Super Bowl Food Ideas (2022 Edition)
Big Apple Deli

: Located in Oregon, the only Sunday it is ever open is Super Bowl Sunday. With that reputation you almost have to try them. Order ahead, however, as they will be swamped.

Monnettes (Reynolds) and Monnettes (Secor): Obviously they are a produce market. However, they have an excellent deli section which is perfect for the build your own tray set. Of course, you can also put out a vegetable tray and hope for the best. Either way they have you covered.

Tiger Bakery

: Now with two locations, Tiger offers a different kind of party food that will put a flavorful international feel to your end of season celebration. They are popular, so order ahead and do try the savory pies. 

Sofo's

: Let's face it, Sofo's has been the market leader when it comes deli trays. Plus, you can't go wrong with pizza fixings, ready to bake pizza and Stromboli, olives and other relish stuff, breads, cannoli…you get the picture.

Harvest Market Place:

This hidden gem has a bit of everything. Sandwiches, takeout, deli salads and one of the best selection of craft beers around. Call ahead because they do cater.

Sidelines

: Although they do trays and take out, Sidelines is an excellent choice if you are flying solo or in a small group. Forget about the parties and the clean up afterwards, with multiple locations Sidelines has you covered for the Super Bowl, or really any sporting event.

Gino's Pizza

: About as local as it comes, Gino's Pizza has been around a long time. With several locations, there is no reason to order from the national chains. 

House of Meats

: One of the definitive meat markets in the region. HOM has a small deli but it is easy to stock up on ribs, chicken wings, hamburger, dogs, brats, really anything that might skew tailgate. 

Deet's BBQ

: Quickly becoming one of the best known smokehouses in the area, Deet's is just like any other BBQ; they sell until they are out. Order and pick up early to ensure you get both what you want and the amount you need. 

Frickers

: With locations across the region, Frickers is iconic in the state for wings. They also have plenty of TV's. So, like Sidelines, they are a great place to catch the game. They also do bulk wings starting at 20 piece and go up from there. Get your orders in now.
Honorable Mentions
The Super Bowl is, obviously, SUPER. So 10 local super bowl food ideas are just not enough. Below are 3 excellent places to stock up on some extra vitals and drinks for the big game. Plus, you can check out all the great markets and food shops in our annual Grocery and Market Guide!
Tony Packo's

: With locations across the region, nothing is more football than chili and dogs. Plus the pickles are perfect for any relish tray. Plus it is a Toledo icon.

Toledo Spirits

: Local distillery with great selections of small batch spirits to make your game day party special.

Inside the Five

: With locations in Sylvania and Perrysburg, Inside the Five serves craft brew and pub grub. It has the right name and the right ownership for a celebration of the NFL's pinnacle event.