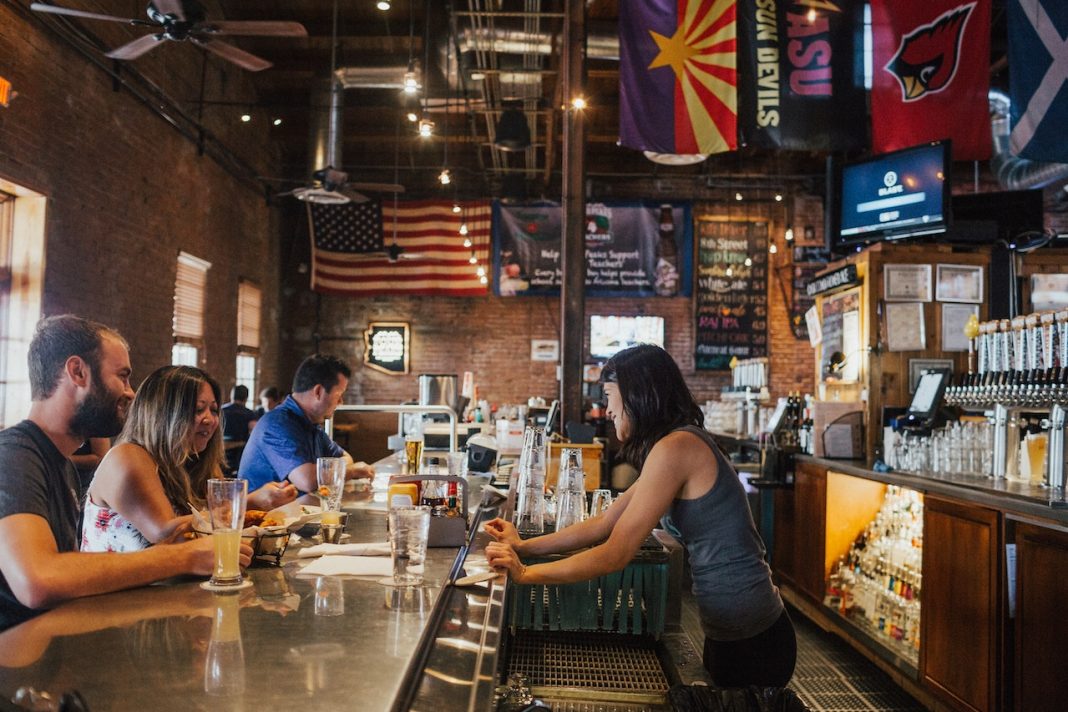 Local sports bars have a unique place in our culture. During critical times, like football season and March Madness, they form a mecca where fans can gather and, short of actually going, experience a game. With so many great options in our local area, choosing just one can be tough. Luckily, we've done the research for you and found the top local sports bars for you to catch the next game. Click the link to skip the fluff and see our local picks.
From High School to College, to the NFL, these local hubs are tuned in, often on many different screens. Helping you and your friends capture every moment of every game. As an added bonus, many offer amazing pub grub as well as high-end ales and cocktails. Just a little something extra to keep you satisfied while watching the big game.
It is that time of year. Football is back.
The Appeal of Local Sports Bars
One of the greatest things about our local sports bars is their culture. Locally, we have sports bars owned by former football players, like Inside The Five, and others owned by mega fans. Some have history and have hosted our grandparents, while others are new are emerging as leaders in the field.
For fans and spectators, these places form a perfect blend of local focus and national coverage. Some carry all of the high-end packages that have become so expensive at home. While others are just really, really good at providing the fuel we need to cheer on our favorite team.
Even better, no matter who you're cheering for there's comradery, or at the very least fellow fans to talk smack to. Short of going to an actual game, our local sports bars provide an experience that is second to none.
Where to Watch Football Near You
There are many bars, restaurants, and diners that will have games on. Like the Sumo Tournaments in Japan, football games in America will be playing in the background of most restaurants and eateries. But with so many great choices, how do you choose the perfect sports bar? We're glad you asked. We scoured our local area and found the best places to catch the next football game. Even better… they're near you.
Alternatively, if going out isn't your thing and you are determined to follow the games at home, we hope you will check out some of our great local markets and stock up on some of the basic game day essentials. You could even check out some great local stores from our recent Super Bowl suggestions to give yourself a good start.
However, if you're looking to venture out into our great local region to watch any of the upcoming football season unfold, look no further than our list of local sports bars listed below.
Every week is critical. Let the drama begin!
Our Top Picks for Local Sports