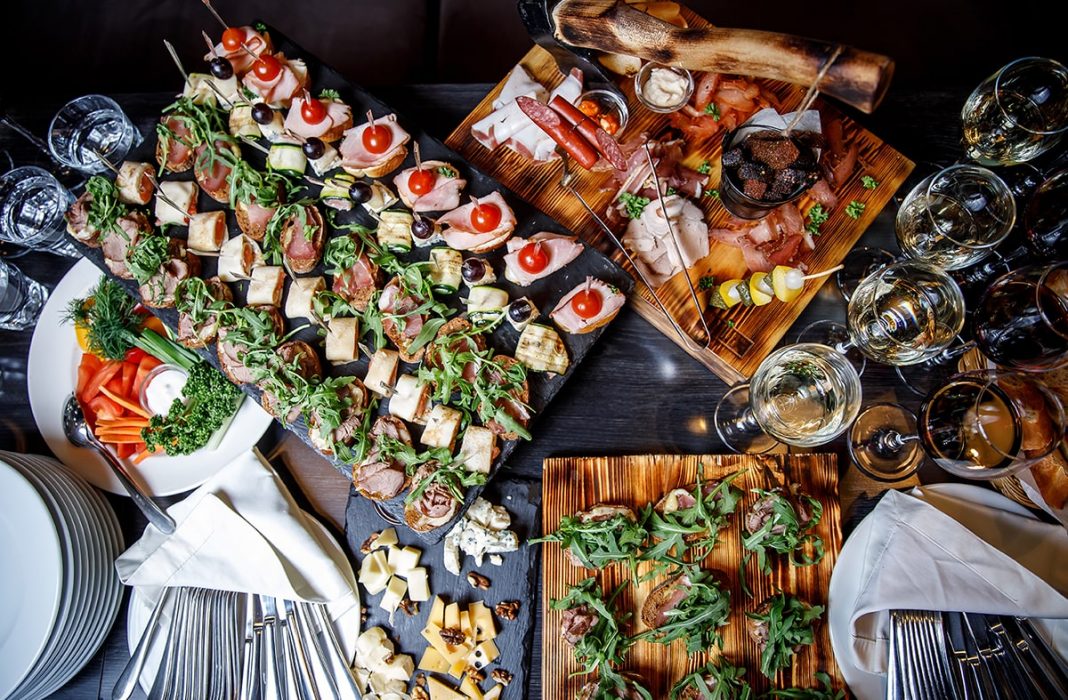 When the first whistle blows to open Super Bowl LV there are three things that, hopefully, everyone will be talking about: The Teams (who thought that it would be Tampa Bay and KC?), the commercials, and, hopefully, the super bowl snacks at your party.
Like so many things that are culminating in 2021, things will be different this year for the big game. The parties will be smaller, the sports bars will be socially distancing, and even the game itself will feel, like the entire season, different. None of that can change the basic fact that the big game has become synonymous with eating great super bowl snacks and celebrating.
What "LV" Really Means
It doesn't hurt that this year's championship has the Roman numerals LV. Sure, those capital letters represent the number  "55" but they might as well stand for Local Venue or Local Vittles. Although you can certainly order and/or patronize a chain or mega-mart, local establishments across the region are well prepared to help you watch the game in culinary style.
LV could also stand for Less Vices. Many of us hold off on our "try and eat better" New Year pledge until after the Super Bowl. After all, who doesn't want at least one chicken wing or cheese doodle? Although January 1st may be the official start of the new year, the Monday after the Super Bowl is the unofficial start of eating better.
No matter if you getting out for the day or staying in and indulging in one last round of super bowl snack bliss, check out these local places to help make the game truly super.
Our Super Bowl Snack MVPs
There is something truly special about a place that has on their front page "closed Sundays except Super Bowl Sunday". Located in Oregon, Big Apple has an excellent selection of sandwiches and salads. They are popular, however, so you may want to order ahead.
With locations across the area, HOM has what you are looking for. Sausages, chicken in all of its forms, pork, even a small deli area. Bottom line? HOM will get you set up for a great party.
The first of our sports pubs on the list, Sidelines has 5 locations to serve you. A solid selection of pub grub along with burgers, entrees, pizza, and even a kids menu. If it is just you and the family why not skip the at-home hassle and check out the game and an appropriately named local eatery?
Started in 1953, The Original Gino's has 6 locations across the region and is one of the few early pizzerias still standing. Make sure to check specific locations for carryout options. Forget the national chains. Gino's is a great way to celebrate the big game with a local icon.
6. Monnette's Markets (Reynolds and Glendale)
Most people think of Monnette's as a fruit and vegetable market and they do excel at produce. However, these markets have excellent delis with salads, meats, and cheeses. You could, theoretically, grab a premade meat and cheese tray. What would be better is letting the people behind the deli counter slice you up some great options that are catered to your liking.
WCM is a twofer when it comes to shopping for the game day. First, they have a smokehouse and therefore a huge selection of sausages, smoked meats, even braunschweiger. Second, from their deli case, they have an excellent selection of dips, meats, cheeses, and bakery items. Bottom line, an iconic local market with great game day food options.
This local family-owned restaurant has you covered! Deet's offers up everything you could possibly need from ribs, wings, nachos, and even, yep, cookies! Place your orders online or over the phone ahead of time to avoid the hassle on game day!
Two NFL Players open a brewery in Sylvania…no that is not the beginning of a joke. Inside the Five (now with a Perrysburg location as well) is, in fact, a brewery opened right here in the area by two NFL players. And, it is fantastic. Amazing upscale pub grub paired with carefully crafted beers. There may not be a better place in town to experience the game.
With 11 locations across town, this local pizzeria can easily provide your Super Bowl needs. Better yet, these locations are in the smaller regional areas making them accessible and convenient.
Take home pizzas, take home calzones, deli meats, and cheeses, cannoli, wines, olives, plus all the fixings to make your own pizzas make Sofo's game day central. Plus, they supply plenty of pizza joints all across a dozen or so states so their wholesale division is driving game day snacks across the region. A multi-generational company that has been around since the 1940s, Sofo's represents everything we love about our local culture and its heritage.