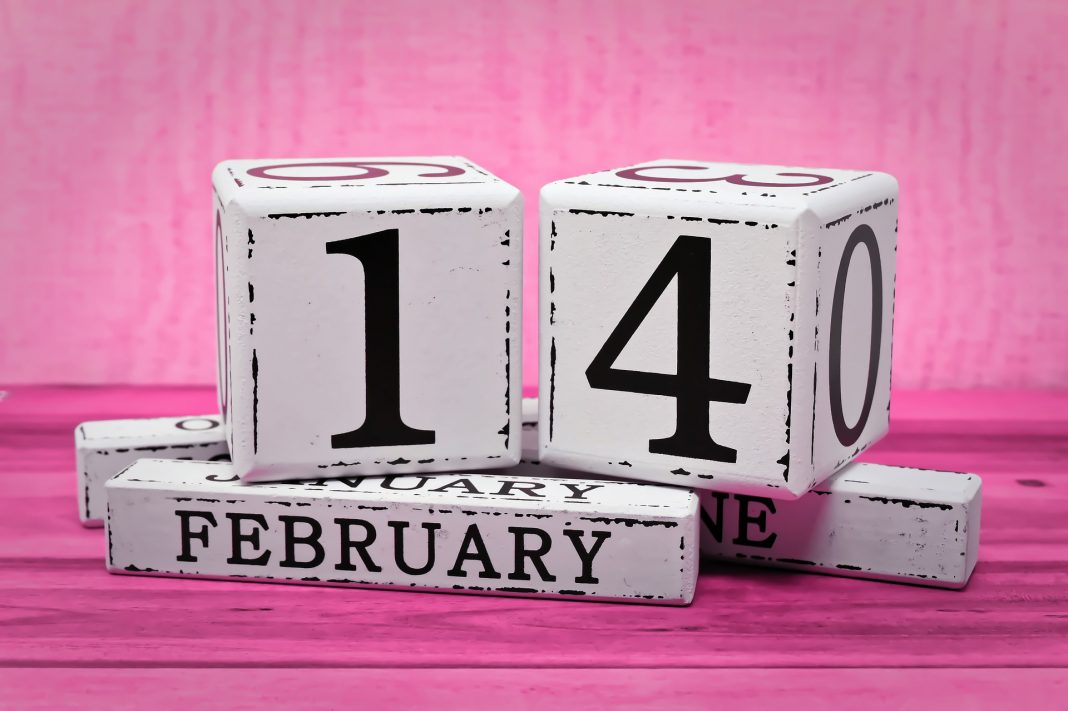 Apparently, there is more than one Saint Valentine. At least two, maybe three. And, regardless of which story you subscribe to, both stories are ripe for celebration. And, without even being that creative, Valentine's Day is one of the easiest holidays to celebrate locally. We've scoured the local area to bring you the best local Valentine's Day ideas.
St. Valentine the Friend
We all know the standard story. St. Valentine was a bishop who was martyred for marrying young men and women when the Roman Emperor didn't approve (he believed that single guys were better suited for the military). Hence, St. Valentine the patron saint of young love and the affianced.
Then there is the story of the Valentine who was jailed and, in an act of faith and charity, cured his jailer's daughter of blindness. In a final act of friendship, before he was martyred, the saint wrote to the daughter (who now apparently could read) a letter of encouragement and signed it, "your Valentine".
Regardless of which story you like Valentine's Day doesn't have to be about love. It is a great day to reconnect with friends and family. Anyone can, in fact, be "your Valentine" with these great local Valentine's Day ideas.
Saint Valentine the Apiarist?
Yes, Saint Valentine is the patron of beekeepers. Nobody really knows why (at least that we can find). However, honey is sweet, sticky, cloying…like young love. Regardless, a Valentine doesn't have to be a young lover. I can be anyone who, apparently, you want to share some honey with.
Honey is, of course, one of the most local products around. Although it is produced commercially, there isn't a location with any kind of spring and summer weather that doesn't have beekeepers. So, one might actually say that Valentine's Day is a celebration of local.
Sure, it's a stretch. However, young love is only a small slice of a rich and full life. So on Valentine's Day, it is prudent to extend the metaphor. Celebrate this holiday by reaching out to a friend or family member with something special, and just as important, something local.
Check out our list of local Valentine's Day ideas to help you celebrate. It includes some wonderful local markets and merchants.
Local Valentine's Day Ideas
Local Florists
Valentine's Gifts to Pamper & Please
Candy, Treats, & Candy Stores
Thinking Outside The Chocolates Box
Below are a list by category of basic gift ideas. Every one of these ideas can be done locally. Check our directory for options on where to go, attractions to visit, and other great options for making this the best local Valentines Day ever!