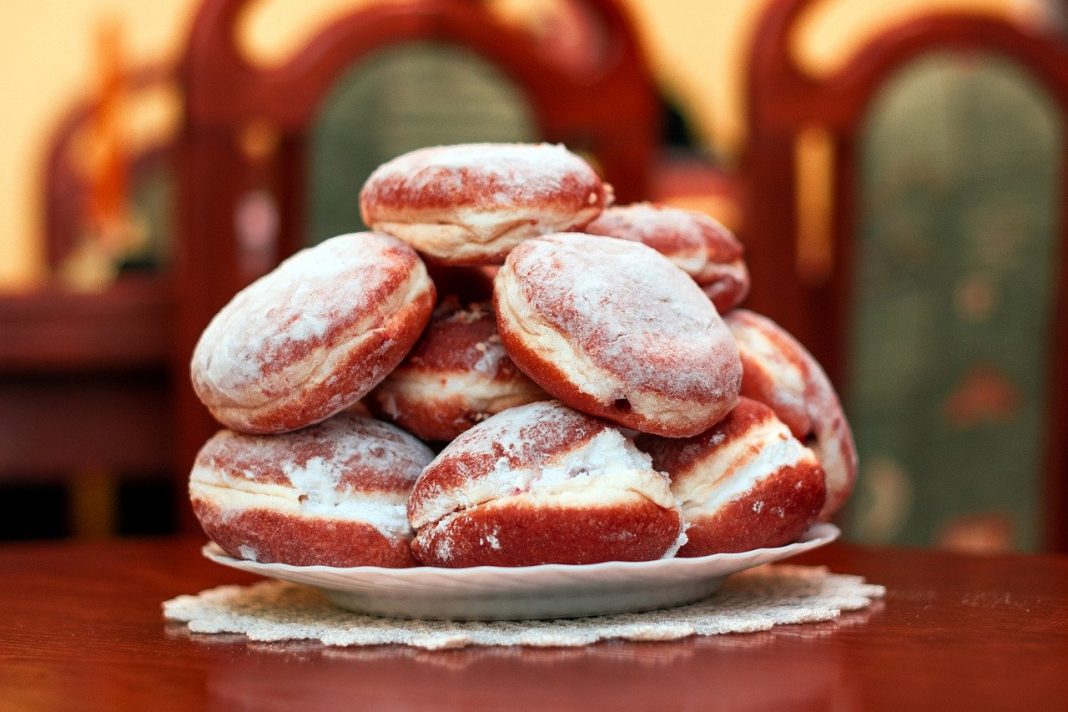 Fat Tuesday 2022 rolls around on March 1st, and that means one thing, Paczki Day! If you are a novice to paczki, let us give you this simple piece of advice: DO NOT call them donuts. Ever. Period.
Other than that you can have whatever preference you want for this delicious filled pastry (cream filled, fruit filled, powdered sugar, iced or glazed). You can even be forgiven butchering the name (and many do). 
Just remember, they are NOT donuts.
A Tradition Hundreds of Years Old
In fact, they so predate donuts that it is a crime to think of these dough confections as anything but in their own class.
Essentially, like so many treats associated with pre-Lent, the Polish created paczki starting in the middle ages to get their groove on with everything they knew they wouldn't be able to have until Easter. 
There isn't that much more to it. Just delicious, insanely rich treats that are worthy of diet breaking.
Paczki Day Fun Facts
We wanted to prepare you for Fat Tuesday 2022 with some fun facts for you may not be aware of. For instance:
Paczki is the plural of the word. A single treat is called a paczek. Like anyone will eat just one…

Limited availability coupled with centuries of tradition make the paczki a favorite

The very first paczki was filled with pork and lard. Hope they had mustard or hot sauce.

The most traditional of the sweet fillings is called powidla, which is a mixture of plum and rosehip jam.

The original dough had some alcohol added in to prevent it from burning.
If you are seeking out the best for paczki day, listed below are a few of our favorites to pick up a dozen or so. You can also check out our entire list of regional bakeries in our local only directory.
Enjoy today. Lent lasts until April 17th.
Our Paczki Picks for Fat Tuesday 2022