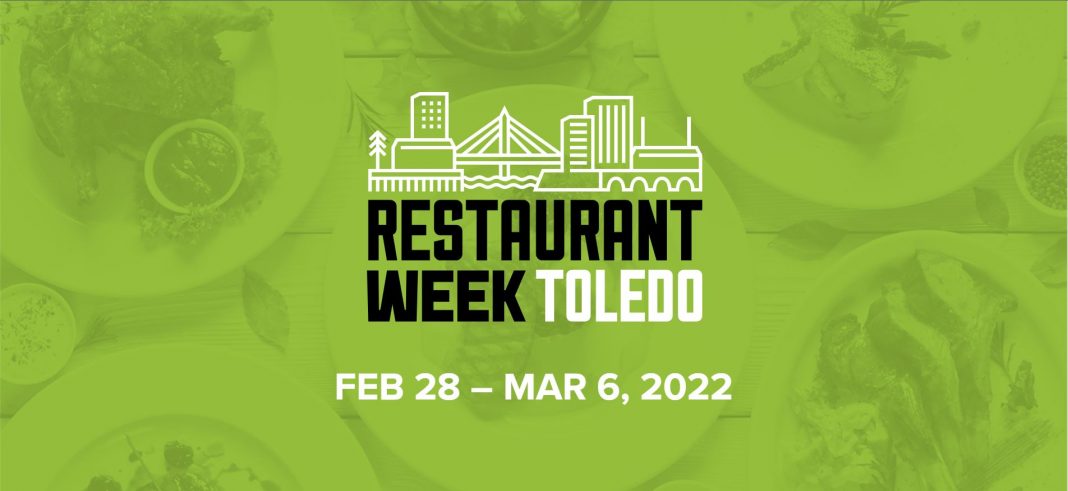 Get ready for Restaurant Week Toledo 2022! This year it's back and better than ever. As usual, all of the Toledo area venues are putting their best foot forward to celebrate the joy of dining out. However, as you go out and participate please keep the current state of affairs in mind. You will likely experience longer waits, food shortages, and staff shortages, among other issues. Be patient and we promise you'll have an enjoyable experience.
How to Participate in Restaurant Week Toledo 2022
The 12th annual Restaurant Week Toledo 2022 (RWT) is a unique opportunity to enjoy specialty meals from Toledo's best locally-owned restaurants. All while supporting Leadership Toledo's mission of providing tuition-free programs for our youth.
The process is super simple! Just dine at one of the participating venues found below during RWT (February 28 – March 6) and a portion of all proceeds will be donated to Leadership Toledo's high-impact programs designed to cultivate and empower young aspiring leaders.
To make it even easier, we've provided a map and list of participants below curated directly from our local business directory.  If that's not enough you can visit RWT's website for even more info on venues and the available menus. Enjoy!
Leadership Toledo
For over 40 years, Leadership Toledo has inspired community volunteerism and involvement in order to cultivate leaders. Through programs of skill development and educational opportunities, Leadership Toledo guides participants to maximize the impact of their leadership roles and responsibilities in their workplaces, schools, and communities.
At the core of Leadership Toledo is its motto, Lead, Connect, Grow, Serve.
Lead, become a more confident leader.
Connect, become more connected to your community.
Grow, stronger in self-awareness.
Serve: identify service that is meaningful to them.
If you're interested, there are many ways to participate. The programs are open to both adult and teenage participants. This, in turn, creates leaders and develops youth in our community simultaneously. It is, in essence, a win-win for both participants and our community at large. If you'd like more information visit leadershiptoledo.org for more info.
Spread The Local Love and WIN!
Restaurant Week Toledo 2022 returns with a couple of great contests. First, an awesome photo contest with 3 winners. Second, filling out your Restaurant Week Toledo Passport could win you   $250 in gift cards and RWT gear!
RWT Photo Contest
If there's ever a time to take pictures of your food, this is it! Follow @leadershiptoledo on Facebook and Instagram and tag us in your Restaurant Week Toledo pictures. Use #RWT2022 to enter the photo contest and you could win gift cards to local restaurants!
Three photos will be chosen at the end of the week. Give us your best shot!
RWT Passport
Entering is as easy as 1,2,3!
You'll receive your passport via text and email!
Check-in. Use location services to check in as you visit great local restaurants.
That's it! Depending on your total number of visits at the end of Restuarant Week Toledo 2022 you'll be entered to win up to $250 in gift cards.