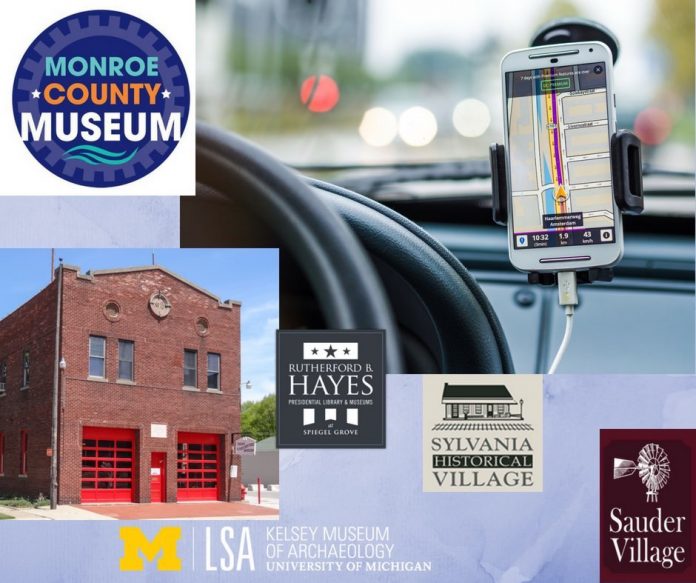 By Chris Watson
Northwest Ohio has great attractions. Cedar Point, The Toledo Zoo, Maumee Bay State Park, Toledo Museum of Art…the list is pretty extensive. However, just underneath that fantastic veneer of exciting places is another group of equally impressive, although in some cases more diminutive, attractions that are worth of attention and attendance.
As the kickoff of our summer series, "Explore your Neighborhood!", we take a look at some of the wonderful museums and places to visit around northwest Ohio and southeast Michigan. With so many places to explore, taking a day trip has never been more interesting or convenient. So dawn your shorts, hats, and water bottles! It is time to explore the neighborhood!
Telling the story of the Great Lakes with over 300 artifacts, AV displays, and 40 hands on interactive exhibits including the chance to explore the Col. James M. Schoonmaker museum ship.
A great little day trip for anyone interested in fire safety throught the ages. Located in the historic Old Firehouse Number 18, the museum has memorials to those who have given their lives for public safety, uniforms and equipment throught the ages, and its totally cool 1929 Pirsch pumper.
918 W. Sylvania Ave, Toledo OH
The official presidential library of President Rutherford B. Hayes, Spiegal Grove is home to a museum and a beautiful grounds. The museum and grounds host a variety of events, special kids days, concerts, and exhibits. Check the site for the varied and packed calendar of activities.
An interactive museum with interactive exhibits and historical buildings. Open on Saturdays and Sundays with special events sprinkled throughout the season. The village also contains Shoppes in the Village which have differing hours. Check the website for the little bit of history located in the heart of Sylvania.
Dedicated to preserving the history of the Maumee Valley in a historicaly timely fashion, several buildings along with a Maumee Memorabilia Museum are available. Open on the weekends plus special events throughout the season. The church and grounds can be rented for weddings and special events. Contact the director directly for information.
Half museum, half working auto shop, Snook's is the collection and dream of Bill Snook (deceased) and now operated by his son, Jeff. Lots of cars plus period scenes ranging from a 1930's general store to a 1960's racetrack. Open Monday through Friday and by appointment on the weekend. Call ahead to confirm hours. Just down the road in Bowling Green.
13920 County Home Rd, Bowling Green OH
A totally volunteer organization that houses many pieces of historical railroad equipment and operated 10.5 miles of track between Waterville and Grand Rapids. Regular museum hours are the 1stand 3rdSaturday. Make sure to call ahead for any other details or for a group appointment. D
17475 Saylor Ln, Grand Rapids OH
Many of us forget to cast our eyes north for fun things to do and we are the poorer for it. The Monroe County Historical Museum System has a lot to do if you decide on a day trip. Besides the historical County Museum, there is the Territorial Park on the River Raisin which includes a late 1700's trading post, an 1810 kitchen, and a 1864 school. You can also check out on your visit the Vietnam Veteran Museum, operated jointly with Vietnam Veterans of America Post 142. Plus, Sterling State Park all in one convenient location. Make sure to check the website for hours, special events, and exhibits.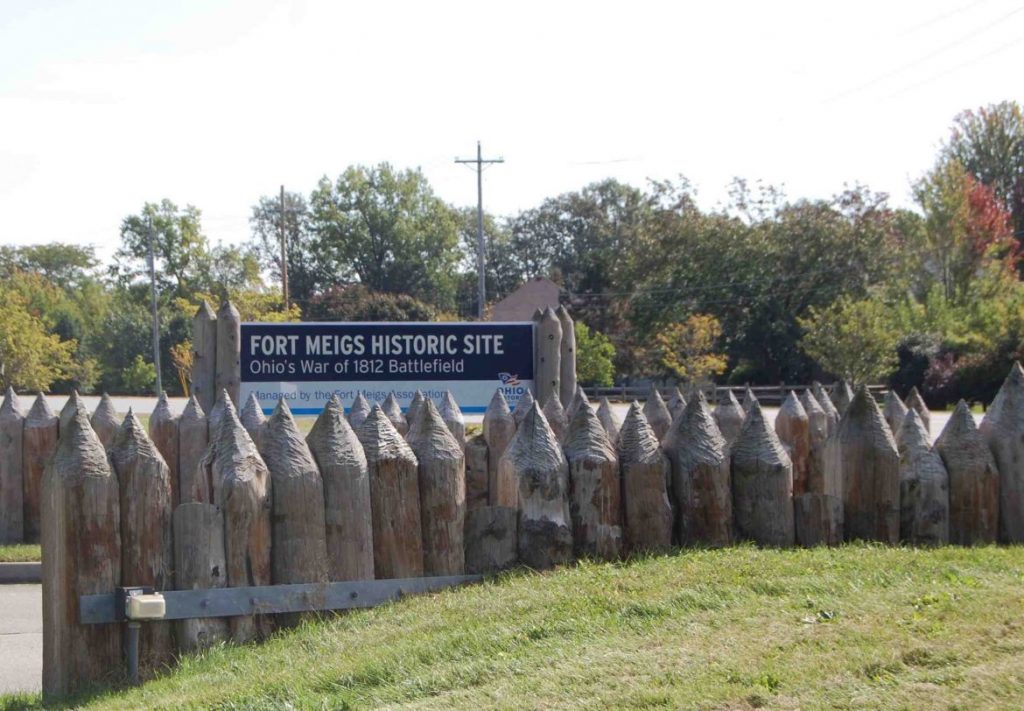 Built in 1813 to defend Ohio during the War of 1912, Ft. Meigs has been a fixture for school trips here in Northwest Ohio for a generation. Besides the museum proper, there are tons of things to explore around the grounds there are special activities across the year to explore. Finally, if you are day dripping, don't hesitate to go right down the road, pick up a snack in downtown Perrysburg, and walk down by the river and roam as far as Maumee by crossing the river.
29100 W. River Road, Perrysburg, OH
Located right next to Ft. Meigs, this museum houses a collection of historic artifacts and information from the Perrysburg area for the purpose of telling the stories and honoring the character of the Native Americans, early settlers and their families, professionals, and entrepreneurs who carved a town out of the Black Swamp.
27340 W. River Rd, Perrysburg OH
Located in Bowling Green and also the national home of the organization, this land has a variety of machines starting in the 1800's with both an indoor and outdoor exhibit. Nominally open weekday afternoons make sure to call or check in with the director for tour availability. (contact tberry@hcea.netfor details). There are over 90 machines to visit at this unique site.
16623 Liberty Hi Rd., Bowling Green, OH
Located in Bowling Green, the grounds itself sport an interesting collection of buildings from a variety of eras. The museum proper has a lot to explore plus special exhibits and events. One of our favorite is the "Tea Series", a by reservation afternoon tea that explores an assortment of interesting topics. Check website for details about hours, current exhibits, and reserved events. A hidden gem just south of Toledo.
13660 County Home Rd. Bowling Green OH
Located in the Milmine-Stewart House on Collingwood, the museum houses a variety of displays and also houses a good deal of archives for those doing research. Events include behind the scenes tours and pop up exhibits. Normally open on weekend afternoons make sure and check the web site for details an tour availability. While in the Old West End you can also check out Black Kite Coffee, kick around the area and look at some of the amazing old houses, visit Toledo's historic cathedral, or go half a day at the Toledo Museum of Art, which is right down the road.
2001 Collingwood Blvd., Toledo OH
Located on the campus of the beautiful and vast Ottawa and Jermain Park System, the TPM is a great place to visit while visiting the park. With a series of permanent and traveling exhibits, the museum always has something new to explore. And yes, you can get locked up in jail for bad (or even good) behavior. With the entire park system attached this is a must visit on a summer day trip. Current hours are Thursday through Sunday but as always, check the website for specifics.
Pretty much a northwest Ohio icon, Sauder Village is definitely a day trip. Open Tuesday through Sunday until October, there is a wide array of things to do, including camping or spending the night if you are looking for a getaway. With events sprinkles throughout the season Sauder Village is just far enough to feel like you have been on vacation without the hassle of an airport or interstate rest area.
22611 State Route 2, Archbold, OH
Just up the road in Dundee is the Old Mill Museum. There is lots to say about this historic mill and house, however let's talk about ghost tours. Yes, it has become a happening place on the ghost tour circuit. Museum hours are nominally 12-4 Friday – Monday but check with the museum for specifics. You can also extend your day trip to an overnight with reservations.
There is so much about the Henry Ford a paragraph will scarcely do it justice. However, when we live south of Detroit we tend to forget it is there. This complex is probably 3 days worth of "day tripping" and is worth every hour. The museum, Greenfield Village, plus the Ford Rouge Factory Tour can all be included in the experience. Just a short drive for a vast opportunity.
20900 Oakwood Blvd, Dearborn MI
Yes, we have a great art museum in our own back yard. But there is a pretty good one just 45 minutes away as well. Check the site for specific hours and exhibits then stay in Ann Arbor for some shopping and food. Ann Arbor has an amazing collection of interesting local restaurants, shops, and book stores, all of which are pretty accessible when school is not in session.
Who needs Indiana Jones? All that dirt and fuss. It is much better to schedule a visit to Ann Arbor and see the results of all that dirt and fuss. Besides a permeant collection of over 1500 artifacts The Kelsey Museum also hold special events and has curated exhibits. Check the website for specific times and themes. Plus, all of the opportunities of Ann Arbor remains. Spend the night and experience both University museums and Ann Arbors charm.
434 S. State St. Ann Arbor, MI
Located on the campus of University of Findlay, the Maza Museum sports one of the most diverse collection of original artwork by children's book illustrators in the world. Plus there are cool things to do right in Findlay. A great day trip with kids or grandkids. Check the website for tour hours.
Virginia B. Gardner Fine Arts Pavilion, University of Findlay
You can go stare at Canada from a safe distance. Run by the National Park Service, this is an absolutely charming day trip. Grab and bit and explore the island. Although known for its night life, Put in Bay has a ton of things to do that don't involve loud music. Check out the Lake Erie Islands Historical Museum and enjoy lunch and some shopping in the compact downtown area.
Located on the campus of University of Toledo, Ritter offers a variety of weekend programs, tours, and sky observations. The schedule does vary according to season and shows do change periodically. For those into sky watching or wanting to get an initial taste of astronomy, Ritter is a just a brief drive away and is open during the summer. Make sure to check the web site or call for information and times.