By Chris Watson
There is something special that happens when Independence Day falls mid week. Thanks to that celestial alignment we get not one, but two weekends to completely geek out on all things smoke, fire, and BBQ. Our area is blessed with a impressive lineup of meat and vegetable markets that will cater to even the most hardcore outdoor cook. Hidden inside of many of the butcher shops are gems direct from the markets themselves. We all know about Stanleys, of course. But check out Zavotski's house made ham, corn beef, and pastrami. Monnettes is now in the sausage business and has a respectable selection. Also, check out their "cheese" crumbles by the deli and make pimento and cheese with them. WCM has its smokehouse which includes, of all things, house made braunschweiger.
Beyond that many local market carry a great selection of locally produced condiments. Both Sautters (in Perrysburg and Whitehouse) and Kazmaier's in Perrysburg have solid selections of products that support our local community. Dress a summer salad or marinate chicken in Garlic Expressions. We have two choices to top hot dogs with either Packos or Rudy's Chili Sauce. And right here in NW Ohio we produce two well know sauerkrauts, Franks and Snowfloss. Finally, there are a great amount of local favorites for sauces and mustards. I am particularly fond of Stadium Mustard, originally of Cleveland.
So drag out the hibachi, the George Foreman, the 6 burner gas grill, or the meta sized smoker. Whether lightly grilling vegetables for the vegan in your life smoking several cuts of shoulder for amazing pulled pork, this week is made for grilling.
6 locations in the area, this is an straight up, stand alone, meat market.  Anything in a case to butcher "packs" for those with freezer capacity, K&J is grilling central.
Another old school butcher with two locations to serve us. One excellent twist, the wide variety of chicken burgers.
With two locations and certainly more that just a meat market, WCM makes their own sausage and has their own smoke house.  If you are craving smoked meats without the fuss, this is a great place to start.  In house sausages, both pork and chicken, plus a respectable seafood department and deli round out one of our favorite markets in town.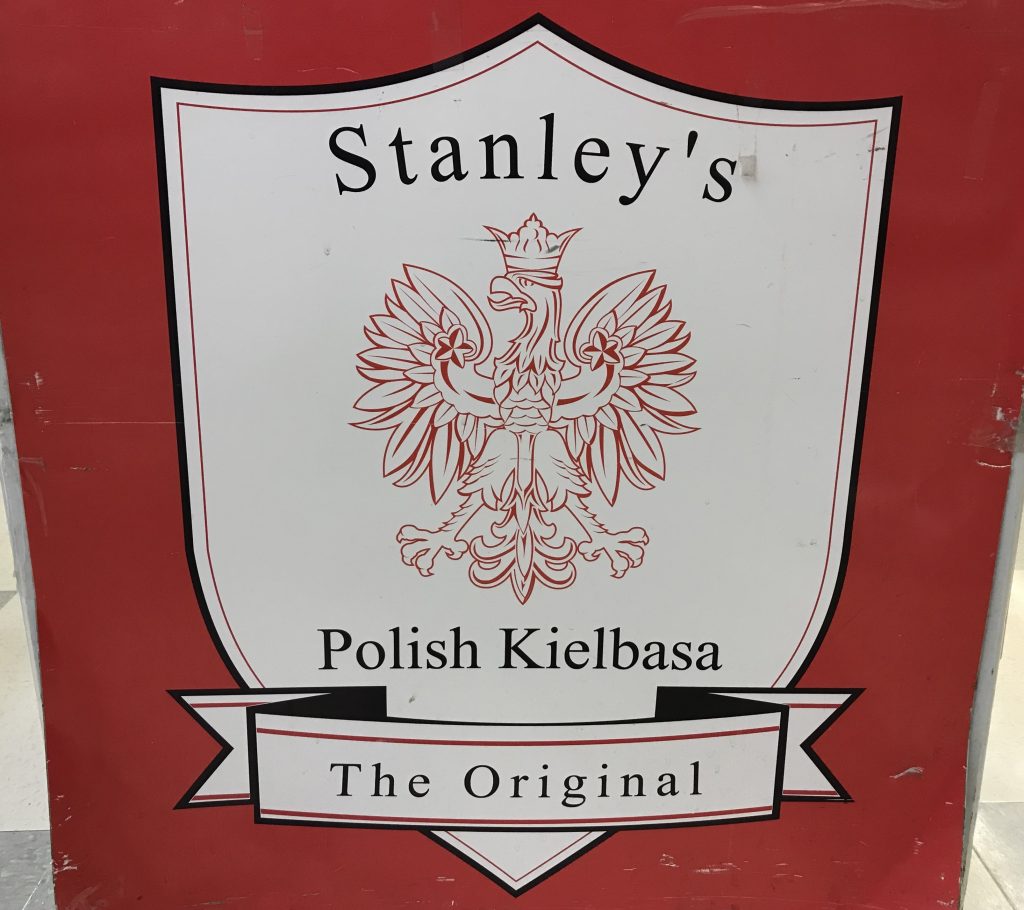 To say "icon" is an unjustly routine description of this go to market for kielbasa.  But don't stop there. This is a full service small market that is as charming as it is functional. Bottom line, go to Stanley's. Plus their website has the Polish word of the week…
Hidden, under appreciated and a great small market. Well worth a visit.
There is no denying that even finicky fish eaters will go for fish grilled. Erie Seafood is a bit of drive from those living south but it is well worth it.
Not strictly local but they specialize in meats that are raised and processed right.  For those looking for meat of the "free" variety, like hormone free or free range, these are two good markets to begin your search.
Monnette's
Although Monnette's now carries some meats, this is the place to get everything else.  All three locations are excellent fruit and vegetable stores. Plus they aren't bad green houses either.
Located on Main Street in Bowling Green, the locals swear by the brats!
We are not going to lie, this place is a drive and it has limited hours of operation. Don't let that deter you.  Even if you miss it for this cookout it is worth investigating for the next. Plus if you have freezer space it is another excellent go to for stocking up.
Another hidden gem located up on Laskey Street, there are folks who will defend this market as the best meat market in the region. Whether there are the best or not can be debated. What can on be debated is that they are a neighborly family owned business who have been helping people celebrate and grill for years. It is worth a stop.