By Nida Ammar
What is the most expensive things you can think of? A Mercedes? Flying first class…to a European vacation? Summer cabin in the Upper Peninsula? Maybe…until you have children.
Children are a blessing. Period.  I think we all agree on that. Apart from your responsibility as a parent/guardian of providing them with love, hugs and raising them in a healthy environment, you also need to think of entertainment as well. After all, we are humans and we require a certain level of family frivolity in order to live usefully and happily.
Before we get too in depth here, allow a disclaimer: the entertainment mentioned in this article is mostly focused for families with children under 10 years of age.  This is because my own children are still in this category. Perhaps in a few years I will come back and write you an article on how to entertain your teens! However, a more than cursory look at many of these venues reveals that many of these places are of the "all ages" category.
Family fun can be very expensive, but if you keep your eyes and ears alert, there are many spots in Toledo (and some tricks) to help you entertain on a budget.  Here are some of them:
We have one of the most amazing public libraries out there. On quarterly basis, our public library creates a large number of events for all ages and they publish it online and in booklets you can grab at any branch. The events are categorized so you can just flip to the page where it says "kids" and start logging interesting free events on your calendar. In addition, the children's library at the Main branch has a nice layout with areas for all ages; I love their creativity lab and their toddler area all the same! It is also a secured space, so even when your toddler runs off, you will find them easily with little help from the staff. Take a look at the amazing summer challenges and events they are having this year: http://www.toledolibrary.org/
There is no shortage of summer activity south of the Maumee with the WCDPL (Walbridge and Bowling Green) and the Way Library system. Great summer reading programs, including "Summer Rocks", and a large selection of activities broken up by ages. By the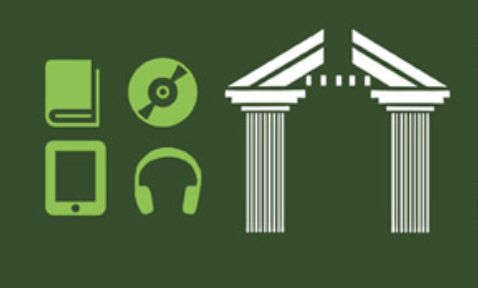 way, like its northern cousin, this library system has many events for adults as well. Also check out what they have to…well…check out, including games, baking kits, lawn activities, toys, plus movies and video games. Libraries are a great resource for fun on a budget. Don't forget, library cards in these systems can be obtained by any Ohio resident. For details and a calendar of activities go to: https://www.wcdpl.orgor http://www.waylibrary.info
I like doing activities, but I also like doing them on a budget. The Must-Do Zoo offers free admission for Lucas County residents every Monday as long as you arrive between 10am and 12pm. All you have to pay is the parking fee which is under $8 depending on which parking garage you park at. You will need to show a proper ID to confirm your residence in the county but otherwise, enjoy the zoo! Summer time is perfect to visit the Zoo's splash pad with your kids, or watch marine life in the aquarium or choose one section each week to explore. Watch out for Mondays that are not included in this though: https://www.toledozoo.org/
You know all about these, but did you know each and every one of them has a unique trait? Some have boat rides, some have archery ranges, some have bird-watching houses and some have special dog parks! They also have weekly events that range from free to a small fee. If you sign up for the mailing list, you will get a weekly update via email and again, grab your phone and log events in your calendar. 17 parks & counting: https://metroparkstoledo.com/
Imagination Station is a favorite spot for my children as well as for me. It has something for every member of the faily and you could spend one hour or 5 hours touring through and experiencing science and maybe, if you are a braveheart, try their across-the-porch bicycle! You may find the admission pricy if you have more than two children, but I strongly encourage you to get a family membership; it is worth it! Probably the best thing we have invested in this year regarding entertainment: https://www.imaginationstationtoledo.org/home
Admission here is free, you just need to pay the parking fee. Or, if you are close enough, put the kids in the stroller and stroll in. other than the usual museum exhibits, every now and then the museum brings in special ones. They also have tours designed especially for toddlers and their parents so you do not have to feel it is a mistake to take a toddler to a museum. They also offer a family activity center on certain days and hours where you and your children can go it and create art at no cost. Also, keep an eye out for their annual festival : http://www.toledomuseum.org/
Located on the river with a very reasonable admission fee, this museum takes you onto a wonderful hands-on tour of ship models, educational material and a grand tour aboard the Schoonmaker – a.k.a the big ship you see docked at the river. They have a number of exhibits that explain various marine concepts that your children will love to explore. The Schoonmaker itself is a one big giant exhibit that has loads of fascinating spots: http://www.inlandseas.org/
Maumee Indoor Theatre, Sundance Drive-In Theatre and Paramount Cinema offer recent-release movies at an extremely affordable price along with their own concession stands also at affordable prices. Each have their own price range but each has something unique. For example, Sundance Kid Drive-IN charges $9.5 per adult ticket, but you get to watch two movies. Maumee Indoor offers $4 tickets and Paramount has different prices for day tickets Vs. evening tickets and offers 3D as well: http://www.greateasterntheatres.com/
My children love this indoor playground and arcade. Where else can you get a decent amount of tokens for a kids arcade for $10? Trust me, your child will be way over done playing before you spend all those tokens. The playground is very well done with attendants available all around and rules being followed. They even have benches where you can sit and watch your child play and have fun. Birthday party packages are offered also: http://www.sylvaniaplayland.com/
Toledo has some of the best YMCAs around. They are everywhere, their memberships are income-based and they offer the best swimming classes. I know you may be a member already or heard this a thousand times but I get very excited thinking about how you can use your membership at virtually any YMCA in the nation! Take this summer as an opportunity to explore different YMCA branches as each has unique traits: https://www.ymcatoledo.org/
Looking for some sun and beach? Head over to Maumee Bay state Park, their beach is the best and you get to go there, swim (at your own risk) and if you would like to, have a BBQ at no fee to you. The beach is also full of shells, so if you have a child who is obsessed about collecting shells no matter how alike they look, this is your destination. Do not forget the sun screen, though: http://parks.ohiodnr.gov/maumeebay
Admittedly, this is a place for adults as well as kids. 100 games, many of them old and still popular (which is why adults like the place as well), with a simple entry fee then games operate for a nickel. Plus the usual win and get tickets to buy prizes this is an inexpensive activity that provides straight forward, affordable, electronic fun. Check it out at http://nickelworldtoledo.com/index.html.
This is just a short list, of course. There are many things to do in this area for your child such as Home Depot's workshopson the first Saturday of each month (Free, check their website to register), Michael's summer workshops(check their Facebook page for details, very affordable), city festivals and many more. Keep watch RightSizeLife.com or our local Facebook group Livinglocal NW OH (#livinglocalnwoh) for these and other local activities!
Happy Summer!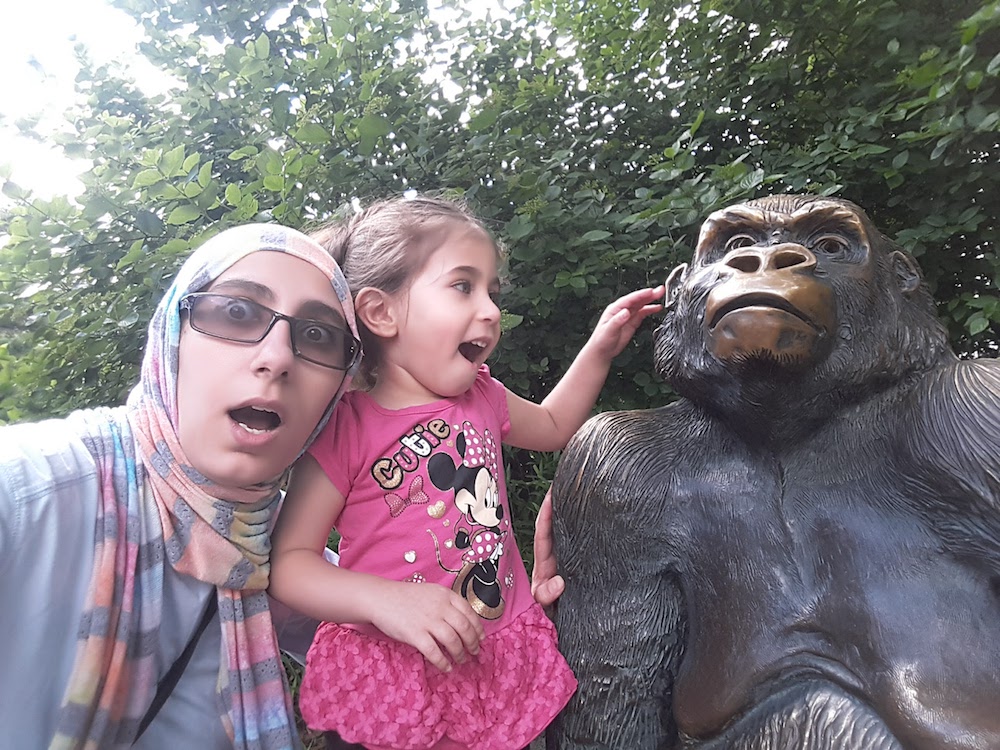 Nida Ammar is the the Communications Lead for CCTRONIC, a design engineering firm focusing on helping farmers and agriculture producers improve their output and efficiency while preserving and respecting the environment. She is also a regular contributor for RSL, including feature articles and providing information for Shoppers on Site. When not writing Nida rides heard on her two kids, one husband and lives in downtown Toledo.