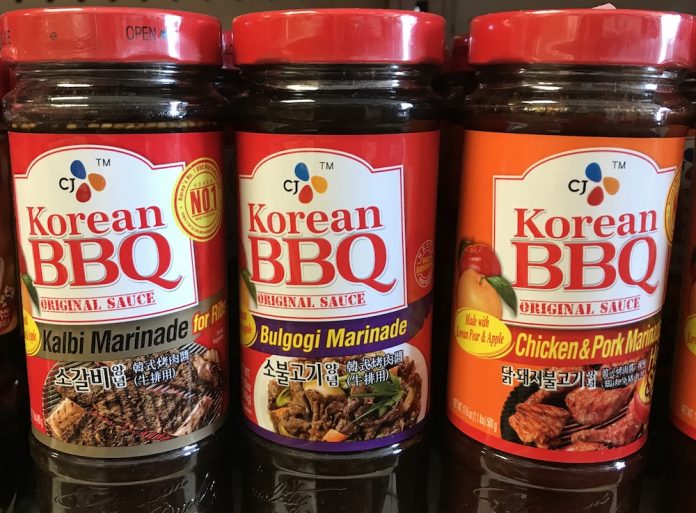 By Candace Byington and Chris Watson
Just because we have tabled this round up "two" doesn't mean our markets this week come in second. On the contrary our roundup this week includes a couple of slightly out of the way but must shop at destinations that will delight even the most picayune foodie. This week we cover a wide range of foods including Indian, Asian and health foods. And we aren't stopping. We have at least one more market week to go as we take a spin around our community in food. Really, we are just shopping local. Like last week's Shoppers on Site Part One, this week promises another trip around the work in our own backyards.
Asian Grocery
Asian Grocery at the corner of Dorr and McCord should not be confused with the Asian Market just down the road on McCord. In fact we recommend that you visit both. What Makes Asian Grocery so interesting is that it is a pleasant, almost confusing jungle of product that makes shopping more like an expedition and less like a mega mart snatch and grab. There are frozen and refrigerated items, a large selection of staples including hard to find flours and mixes, plus an interesting array of products from other countries and regions (like the English Birds custard). Finally, if you are a secret, even closeted Ramon noodle fan, they have the real deal. Still quick, still comfort food, still way too salty, but in a much wider variety of flavors and styles.
Reddy Food and Spices
Worth mentioning is Reddy Food and Spices. It's conveniently located on Central  at the St. James plaza. If you are looking for large quantities of spices and rice, this is the place. The store is well stocked with pastes and starters for all types of curry. The assortment of egg plant and fresh ginger root is good but there is little fresh produce otherwise. If you are too busy to cook there are frozen meals and naan available. This is a great place to start a subcontinent culinary adventure!
Deepam India
When going to Deepam India you get a two for one experience. First, they have a take out area (with a couple of eat in tables) that allow you to experience all that Indian cuisine has to offer without cooking yourself. Check out the "pick five" selections for a sampling all around. As you wait you can also explore their solid selection of spices, sauces, chutneys, and staples. There are several hard to find flours, like graham, which apply across the board for those exploring cooking and creating with gluten free or more health types of flours.
A great one stop for gluten free, organic products or herbal remedies is Bassetts on Secor. If you have questions or concerns the staff is friendly and ready to assist.  Herbal supplements are abundant in capsule and tea form. They have a wide variety of gluten free flours and baking mixes as well as an assortment of organic bread, pasta and canned goods. The best of all, the bulk items! You will find many herbs, spices, coffee, and dried beans in bulk at reasonable prices. If you are looking to explore and embrace a healthier you, Bassett's is a great resource to begin your journey. Don't forget their second location at 4400 Heatherdowns.