By Dr. Eleanor Host
What issues are you facing to get the care you want? One problem is getting in to see your doctor when you need to be seen. Access to a physician who does primary care can be difficult. A recent study done by researchers at Yale, showed only about a third of patients who were seen in the Emergency Department were able to see a primary care doctor within a week.  That isn't good. The role of the ED is to make sure what brings you in isn't severe enough to kill you or need you to be admitted to the hospital for further treatment. They have to send you back to your doctor for everything else! They don't have the time to diagnose what else might be wrong.
The Issues We all Face
If you don't have a primary care doctor it can be a challenge to find one. It can be hard to get in to see a new physician, with some waits as long as six months. Keep that in mind if you decide you want to switch doctors. Wait until you have a confirmed appointment with your new doctor before you "quit" your old one.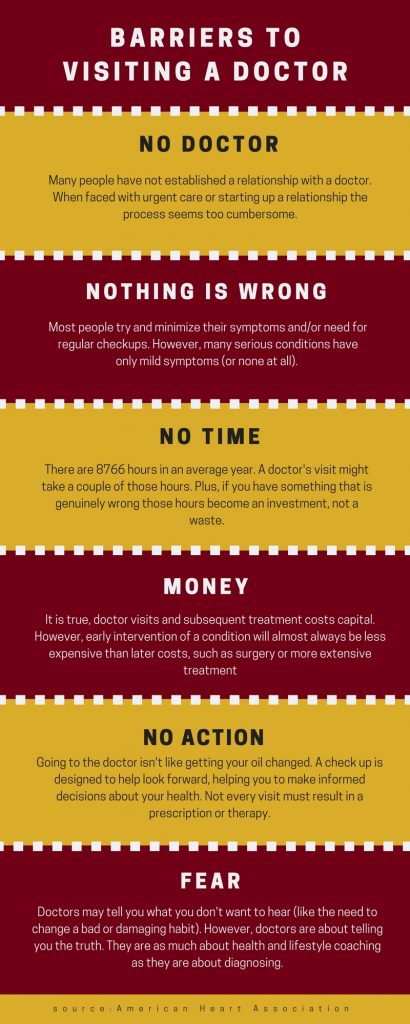 Another barrier to care is having enough time to address issues important to you. I just had a patient come to me who hadn't had to use the health system in about 20 years. They recently developed an urgent issue and couldn't believe how much the "care" has deteriorated since they last had to go to the doctor. Everyone kept saying "That's just how it is now".  Visits are rushed and most of your questions do not get answered. Not much is being done to change this, other than a growing movement in Direct Primary Care.
Have you ever gone in to see your doctor and they ask you many questions that seem unrelated to why you are there?  That's because in order to get paid, doctors are charged with showing "metrics". They have to show that they have asked patients "quality measures" like have you quit smoking? Are you depressed?  And so on.  This takes up valuable time of yours so you have to squeeze in all of your complaints into a very small window of time.  The best way for you to get your issues addressed is to make a list. To get the most out of it, I suggest you do the following:
Make a rough list of all your complaints or issues.
Add in details such as: when did it start? What else did you try for it that helped or didn't help? What do you think it is or what are you worried that it might be? Does anyone else in the family have it?
Now prioritize your list—you might only have time to talk about the first 1-2 items.
The next issue is what to do if you run out of time and can't address all of your problems. Here is where you need to ask the staff and the doctor how they would like you to proceed. Do they want you to leave the list and have the doctor call you back? Should you make another appointment? If you know in advance that you have a long list, and don't have time or money for frequent visits, you should try to let the staff know when you call for an appointment. Ask for a longer visit slot because you have a lot to discuss.
Using Alternatives Smartly
Since most of the time, your visit and overall access to your physician will be short, you are likely to turn to other sources to help diagnose or treat your problem.  I don't think this is necessarily bad, especially if it helps you to narrow down your problem and discuss it with your doctor. If you ask friends and family for help, be aware that everyone has a different body and may not have the exact same experiences. Website searches can be helpful, but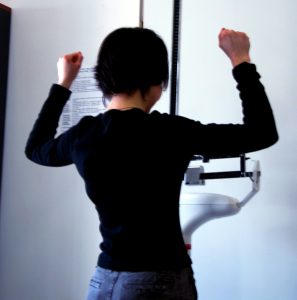 please check the source of the information. There are a lot of sites that just want you to buy their "cleanse" or "treatment" to help with your symptoms. Try to use websites that are from known hospital organizations like the Mayo Clinic or Cleveland Clinic. WebMd is usually good as well. Again, these are just for research and education and I would not rely on them for a diagnosis.
Finally, you can also now try out telemedicine services. Some are covered by insurance. They will usually connect you with a doctor and you can have them diagnose simple acute problems as well as ask advice about other issues. This is limited, as you won't be able to be examined by touch, but a surprising large amount of information is available with just video and sound. This is a good option for dermatology or even psychology consultations.
If you are looking for an overall better way to get care, consider DPC or Direct Primary Care. We offer same day appointments, up to 1 hour in length if needed. You can also contact me by email through our secure portal. We also do free telemedicine visits using an app on your phone or your computer.  DPC is health care the way it should be, no work arounds needed!
Dr. Eleanor Host is a Board Certified family physician, licensed in Ohio and Michigan. She was trained in acupuncture in 2000 through the Helms Medical Institute and has been in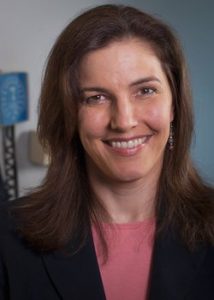 successful practice for over fifteen years. Dr. Host has expertise in Scalp Acupuncture, Percutaneous Nerve Stimulation, Five Energy Balancing, and Meridian Channel Flow. She maintains her membership in the American Academy of Medical Acupuncture and completes regular training classes.
Graduate of Northeastern Ohio Universities College of Medicine (NEOUCOM), 1992
Post graduate residency training at WW Knight Family Practice/The Toledo Hospital graduated 1995
Independent solo practice since 2000 (previously Affiliated with Mercy Medical Group)
Certified Physician's Assistant on staff
Certified Acupuncture Specialist since 2000 – Over 300 hours training at UCLA
Board Certified in Family Medicine (current with maintenance of certification)
Whole Family Medical Care, LLC
28442 East River Road, Suite 204
Perrysburg, Ohio
43551
419-872-3250