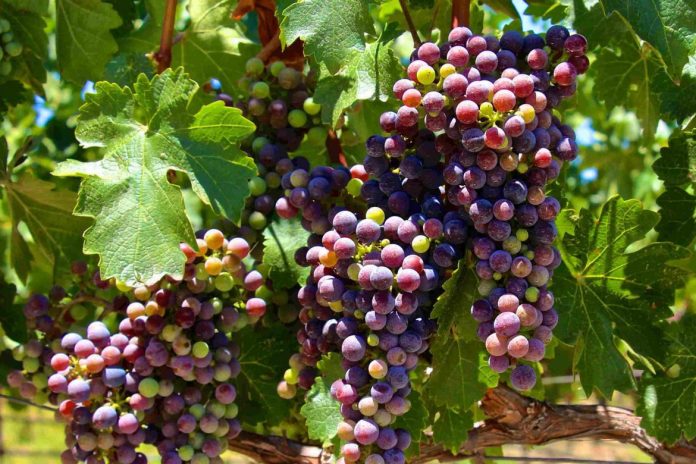 Northwest Ohio is Home to Great Wineries and Breweries
By Chris Watson
Great wine and beer is not the first thing you think of coming from the shores of Lake Erie.  Walleye fishing, boating, Jeeps, Stanley's kielbasa, and Mudhens baseball are better bets. However, nestled quietly in our neighborhood are some amazing vineyards and breweries that are quietly changing the libation landscape. Besides going for a taste of their craft offerings, many of these venues offer live music, special events, and a wide variety of food from food trucks to upscale pub cuisine.
Many local groceries and liquor stores are now carrying products from close to home.  Walt Churchill's Markets and Sautter's have made an effort to carry local products, along with several of the local beverage centers. This shows amazing support for the local beer and wine landscape along with making it very convenient to strut local flair and tailgate parties and the coming holiday celebrations.
Fruit of the Vine
No one would identify Northwest Ohio and Southeast Michigan as a "wine region." That takes years of vine growth and reputation building. However, there is a steadily growing business in making wines in the region. Although many are familiar with the St. Julian Winery in Dundee Michigan, Ohio has three growers and vintners in the region who are making a definitive mark on grape cultivating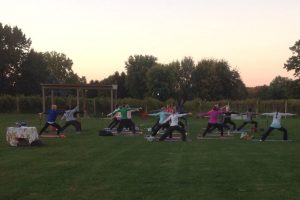 and wine making. What makes them more attractive is that they are independent, local growers.
Commercial wine making in Ohio has a long history. It started in the early 1800's with Catawba grape vines being planted north of Cincinnati. By 1859 there were more than 3000 acres of grapes planted in Ohio making us the leading producer of wine in the country.  Although Ohio wine making has taken hits from blight, the Civil War, and Prohibition, Ohio wines continue to thrive.  In a 2017 report from Wines and Vines, Ohio is the 8th on list of number of Wineries, 11th in gallons produced.
Hops and Hearth
Not a wine drinker?  Still want to support local? Not a problem.  Ohio ranks twelfth in the country for number of craft breweries, according to the Brewers Association. Those breweries produce a lot of barrels, placing Ohio seventh in the nation for number of barrels produced.
Like vineyards, many of these local breweries are leading the way in music and culture as well, making them excellent destinations for a night out. These local brews are finding their way onto shelves and into other restaurants as well, spreading and retaining local dollars in the region's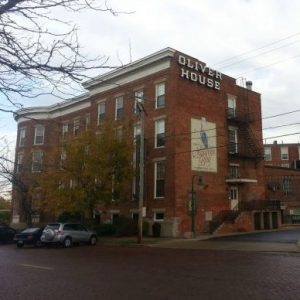 economy.  You can check out the Ohio Craft Brewers Association for excellent lists of craft beers by region.
Taking a Drive
Many of the wineries and breweries listed below are a drive…and well worth it.  Many of them have great music and events throughout the year to further entice you to go for a visit. Above all, it is the essence of "exploring". Whether you explore through taste of with a drive to Grand Rapids, our local libation producers have a lot more to offer that smooth taste. They offer discovery and support our local culture in a way very few other products can. Talk to the owners, investigate their vision, and where offered stay for the show. Sure, Napa is great. But so is our own neighborhood.
Majestic Oak Winery (Grand Rapids, OH):  Starts the list of local as both a winery and brewery.  Weekly entertainment, food trucks, and both craft beer and wine. Vineyard also open for special events.
Stoney Ridge Winery (Bryan, OH): Food, craft beer, cider, and a working vineyard just down the road. Available for special events.
Chateau Tebeau (Helena, OH): Even if you are not a wine drinker Chateau is worth going for the menu. It is beautiful and cozy on the inside, and when weather permits peaceful and relaxing on the outside.
Black Cloister Brewery (Toledo, OH): This is serious craft beer. Located in the heart of downtown what people do here in their "tap" room is get together and enjoy fine beer. Just a short walk from the downtown stadium.
Sugar Ridge Brewery (Bowling Green, OH): Although they are new to the downtown BG scene they are not new to brewing.  Sugar Ridge has been in the brewing business a while and is well respected. However, they have great new digs right in the heart of downtown BG with a fabulous menu anchored on their signature brews. Entertainment as well.
Maumee Bay Brewing Co. (Toledo, OH): Operating out of the Oliver House near Downtown, Maumee Bay is one of the better know and well-established brewers in the area. Besides being located in a cool location Maumee Bay is easy to find as they have become ubiquitous across the region's shops and stores.
Earnest Brew Works (Toledo, OH):  A relative newcomer to the scene, Earnest Brew Works taproom is located right in the heart of the south end near the intersection of Bryne and Detroit. With occasional events and food trucks stopping by, this is a cool new venue to explore. Plus the craft beer…
Great Black Swamp Brewing (Northwest Ohio):  Not a tap room as much as a great local micro brewer.  Served on tap across the region at places like Shawn's Irish Tavern, Swig, Village Idiot, Manhattan's and Treo just to name a few.  Plus sold bottled throughout the region.  Check out their site to find out where you can pick up some of this rapidly growing line of locally produced beers and ales.
Photos courtesy of company websites.  Cover photo courtesy of mourgefile.com