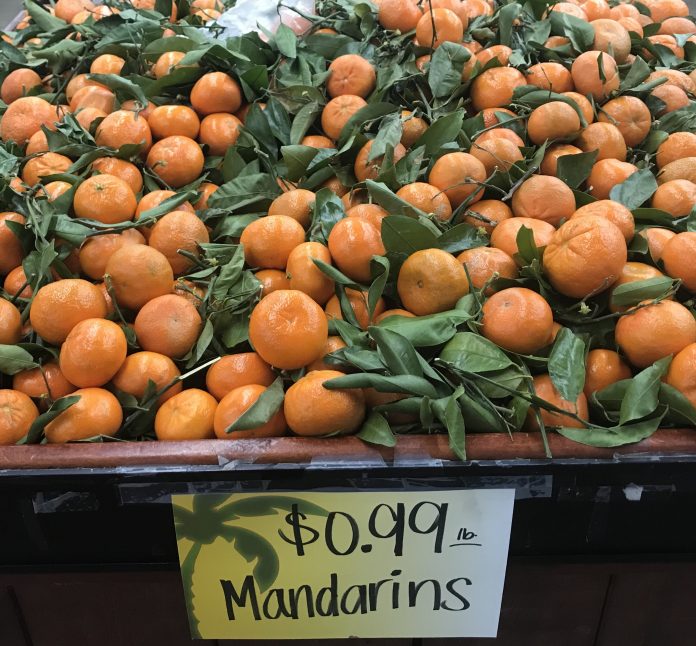 By Candace Byington and Chris Watson
Variety's the spice of life, That gives it all its flavor  –William Cowper
We are particularly blessed in our area with a series of specialty markets. We don't have one Asian or Mediterranean market, we have several. Add in Indian, Italian, African, Hispanic, Fruit, Meat, Health, Americana, Fish…the list is extensive. There are major metropolitan areas that would kill to have the kind of markets we casually pass by every day.
We can't begin to cover all of them in one Shoppers on Site. So, to do justice to our great market heritage, over the next several weeks RightSizeLife.com will highlight specialty markets across the area. It might be wet and dark and dreary here in Northwest Ohio, but dotted across our late winter landscape are markets tucked into strip malls that will take us almost anywhere in the world. Locally owned, internationally inspired. Join us on an in town culinary vacation.
Visit San Marcos on 235 Broadway! You will find fresh produce including papaya, tomatillos and tuna fruit, dried chiles and pan dulce to name a few. The market also offers an assortment of spices and hot sauces as well as fresh meat. One of the great things about hispanic markets is their large assortment of colorful sodas and sweets, and San Marcos has a great selection sure to brighten up even the most dreary day. When you're done shopping  stay to enjoy a meal! Visit the restaurant and enjoy the colorful murals and great service!
Calling this grocery a "specialty market" hardly does it justice. Sure, it carries a variety of Middle Eastern and Mediterranean specialty items but shopping here is less special and more full service. A respectable produce section, a bakery and deli, a meat counter, plus groceries, staples, and an excellent bulk section. This is a must visit. It is just down from the campus of University of Toledo and if nothing else, have a meat or spinach pie. They heat them up and you are munching on the way out the door. Way better than a drive through burger.
Rohr Fish Market
Worth mentioning is Rohr Fish Market at 5226 Monroe Street. This is an excellent one stop seafood! There you will find quality fresh and frozen fish. Take home one of their unique seafood dips, find a new chowder or cocktail sauce. You may even want to explore a new technique in grilling or baking. This is an iconic fishmonger in our area and definitely worth a visit. TALK to the people behind the counter. They will take the fear and failure out of cooking fish.
Dragon Market
This is a really big place. In the spirit of confession, our shopper on site walked out with 3 different kinds of soy sauce. A frozen section, small produce area, and wide selection of Asian staples are available at this market. The key is to ask who is at the register. They know what they are talking about and will guide you into a new product…like black vinegar or 3 kinds of soy sauce.