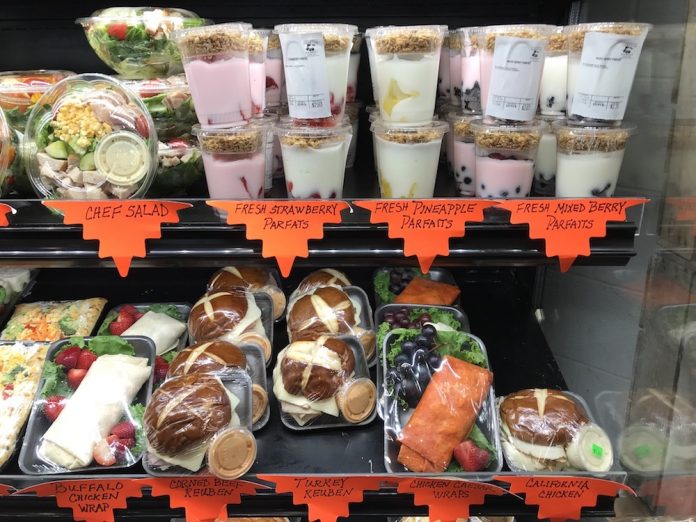 By Nida Ammar and Chris Watson
When we head back, whether to school, to work, or just to the routine of not being on vacation, trying to figure out lunch and not get stuck in a rut is a challenge. Mega marts are no help when it comes to thinking beyond Lunchables and other bits of food wrapped in too much plastic. They key is to get out of the mega mart and take your lunch choices in a different direction. Many of our local markets offer alternatives.  With a little creative thinking and a little help, lunch can be way better two pieces of bread smushed together in the bottom of a brown bag. 
8926 Lewis Ave, Temperance, MI
(734) 847-3205
(419) 517-7072
I know this store looks like a big store but it offers quick lunch options. For example, why can't your lunch comprise of a smoothie/ shake and a nice salad? Plenty of options for that in this store. Or maybe you are like someone I know and would rather have a sweet pastry, or maybe like me and have an obsession of fried chicken that doesn't cost you a fortune and actually fills you up. The Coolest thing about these stores is that they are conveniently located and they offer large market options without having to navigate the aisles of a warehouse style store. Foodtown is always worth a look for lunch options.
(419) 882-8555
No store screams ITALIAN like SoFo's. They are pretty good at lunches and easy dinners as well. Pick some lunch meat at the deli and pair it with a variety of freshly-baked bread and what you buy will last you a whole week's worth of lunch. Or invite your friends to one of their loaf-long sandwiches if you are not into preparing your own sandwiches. Better yet, don't share it. Although Right Size Life team must declare here that we are not responsible for any stomach problems that occur from consuming this delicious whole loaf sandwich all by yourself. Pick some gelato for after lunch treat or try one of their cookie varieties. If you have time to prepare one night before, pick out a pasta variety (we love cannelloni!) and sauce and cook in advance for lunch.
Monnettes
2003 N Reynolds Rd, Toledo, OH
(419) 535-6309
(419) 475-3587
(419) 382-6372
When you think of Monnettes, you think of fresh produce usually or maybe deli and bread. To clarify, there is nothing wrong in having that box of beautiful red strawberries for lunch! Besides a great selection of berries, they have locally sourced fruit and veggies. Their deli section is practically made for lunch. There is also nothing wrong in pairing their pita chips with local hummus varieties available in store or maybe a loaf of bread with deli meat or cheese. You can also find gluten-free products here and pair them with fresh produce and some freshly-cut cheese. Check out pre-prepared foods and different granola varieties if you are just looking for a snack.
(567) 455-9076
A special mention here that, although Fresh Thyme is a regional market, they are a great source for lunch ideas. In particular, check out their bulk section. Sure, we can default to those expensive little packages that are more plastic than product or we can make our own little lunch packs that taste way better and aren't dusted with the now ubiquitous powder called "cool ranch". Of course, if you are seeking or needing certain health related choices, Fresh Thyme is one of the key places that has large selection of peanut free, non-GMO, vegetarian, gluten free, and other organic/natural products.
Honorable Mentions
If you work in Perrysburg or Maumee don't forget that both WCM's have great salad bars,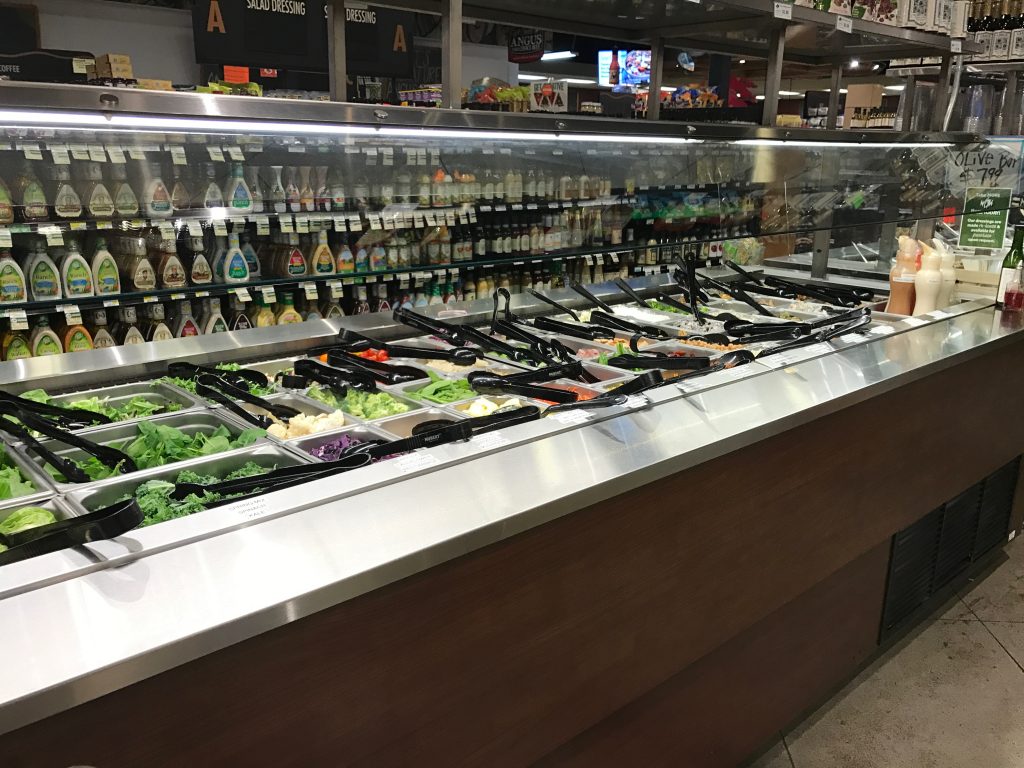 delis, soup bars, and even sushi. Plus grab and go options if you want something quick when you are on your way home from a long day.
Just this week we went to lunch with a friend and she remarked that she hadn't been to Toledo's premier deli in years. The obvious question is: why? Sure there are Panera's out there but Barry's is better and local. Come to think of it, their bagels aren't a bad lunch option either.