By Robin Mahle
An Outsider's Perspective on The Top Five Reasons to Call Toledo "Home"
First impressions are important, and there's a first time for everything. After 33 years, it was time for this millennial from Minneapolis to face a frightening yet freeing first: Moving away from Minnesota. A move that would mean forgoing weekly family traditions, forging long-distance friendships, and leaving a salary position I'd held for over a decade, just to enter the benefit-less realm of freelancing. A move that would mean making, and leaving, new first impressions everywhere I went, every single day, for some significant amount of time. A move that would mean giving up everything I had ever known, and embracing its replacement as my new home. I made this move to Toledo, and for embracing it, Toledo has embraced me back.
The past year has revealed many wonderful things to appreciate about my new home. The people that I meet each day have been the best part of this transition. Many of them have lived here their whole lives, and don't have the luxury of applying an outsider's perspective to the vast opportunities that Toledo provides. Taking our home for granted is easy and we can be quick to forget all of the romantic first impressions of someplace new. Let me help you fall in love with Toledo all over again, with my list of The Top Five First Impressions from Toledo…
 1. Art is Everywhere in Toledo
Yes, there is an actual statue of Art Tatum in Toledo, but that's not the only great art here. All you have to do is look around and you'll be able to appreciate the myriad of Murals to be found in Toledo. We also boast one of the most amazing Art Museums in the Midwest. And, just to ensure the scene stays supportive, The Arts Commission is actively engaging the community in ways to show your love for local arts and artists.
2. Toledo Breeds World Champions
We all know that Toledo is home to a herd of historical icons like Art Tatum, Jamie Farr, Gloria Steinem and Katie Holmes. So is every major city. What's truly remarkable about Toledo is their ability to appreciate the contemporary greats as well. Having the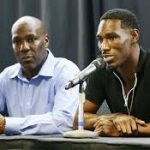 opportunity to get acquainted with IBF World Champion Robert Easter Jr. and The Bunny Team showed me just how much greatness can grow when the right community rallies around a humbled and respected hometown hero. At the center of that community is Jr's father, coach, and former pro-fighter, Robert Easter Sr. Being a champ is literally in his DNA, and it's in Toledo's, too.
3. Toledo-based Performers Are Empowered and Accepting
I've had the pleasure of experiencing Toledo's entertainment scene from a variety of angles: Brushing elbows over lunch with The Toledo Symphony, volunteer ticket-taking at The Glass City Film Festival, venturing into the many venues that offer live music from local acts, and performing Improv Comedy at The Repertoire Theater, The Valentine, The 10 Mile Creek Theater Company, or out and about with Unfiltered. Whether you're an actor, musician, comedian, or just need something to do, those who endeavor to entertain in Toledo can find a plethora of performance opportunities, as well as an often-supportive audience and an ever-accepting local scene. It's even how I've made a few of my favorite friends.
4. The More MetroParks, The Merrier
I grew up in the St. Croix River Valley in Minnesota – easily one of the most beautiful places on the face of the earth. Toledo was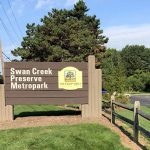 built into the Great Black Swamp – not quite as breathtaking. Not to diminish the Maumee River or the bay, obviously there's a lot of beauty and a lot of history in this region, but it's still no Mighty Mississippi. With big shoes to fill in the "local surroundings" department, The MetroParks stepped in to step up Toledo's game. From the majestic natural wonders at Oak
Openings, to the pristinely manicured Toledo Botanical Gardens, our MetroPark system has something to awe anyone.
5. The Toledo Lucas County Public Library
That's right, I saved the best for last. I mean it, too. The Toledo Lucas County Public Library is simply the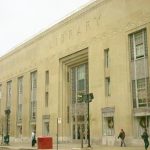 best. The main branch in downtown Toledo is easily the most impressive library I've ever seen, and it doesn't stop there! They offer 20 gorgeous locations, internet-equipped mobile library labs, cutting edge 3D equipment, countless community events, and an administration that is endlessly innovating on our behalf. Best of all, Toledo loves the Toledo Library. It's like the gift that keeps on giving.
Obviously the list could go on, but I think that's a lot to have accomplished in one year, and more than enough to have accomplished in one article. I owe it all to Toledo. Thank you for giving me something worth embracing, and making me feel at home.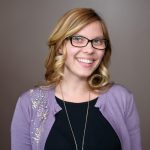 Robin Mahle was born and raised in St. Croix Beach, Minnesota. She recently moved to the Toledo area with over a decade of experience in national broadcast television and corporate video production, and loves her new crew here with

Cool Media Productions. She enjoys going to concerts, collecting records, traveling, swimming, gardening, and cooking. Robin is also actively engaged in the local improv comedy scene, dishing out hearty Midwestern portions of laughs with Unfiltered – Toledo's Most Dangerous Improv Troupe.