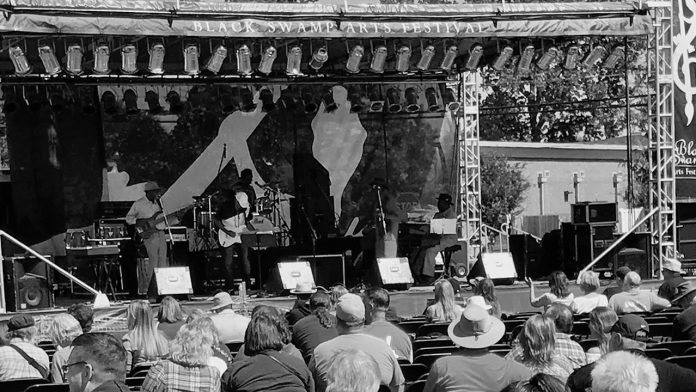 Creativity takes courage
This weekend the normally busy streets of downtown Bowling Green will transform into one of the region's highest quality and best-loved art festivals. However, three weeks ago veterans of the annual Black Swamp Arts Festival would have traveled those same streets in despair. So thick were the orange cones, safety barriers, hard-hatted construction workers and large machines that even the most progressive optimist would be hard-pressed to see a festival coming to life.
Fortunately for the artists, musicians, craftsmen, food trucks, restaurants and downtown retail establishments, the construction has cleared, and the festival is on. 
Street Fair Sublime
This seminal Northwest Ohio event has been celebrating arts and music since 1993 and has been volunteer-run and community supported ever since…rain or shine. In fact, the first year headliner performer, Leon Redbone, had to be moved down the street to St. Mark's Lutheran Church due to a downpour.
With that indomitable spirit, the volunteers, businesses, and community of Bowling Green have kept this festival going ever since. The basis of the festival is three fold: showcase excellent art and music, foster pride in the community, develop an audience for the arts. As lofty as these goals seem, the BSAF achieves them in an effortless manner, making excellent art and extraordinary live music accessible, engaging and fun.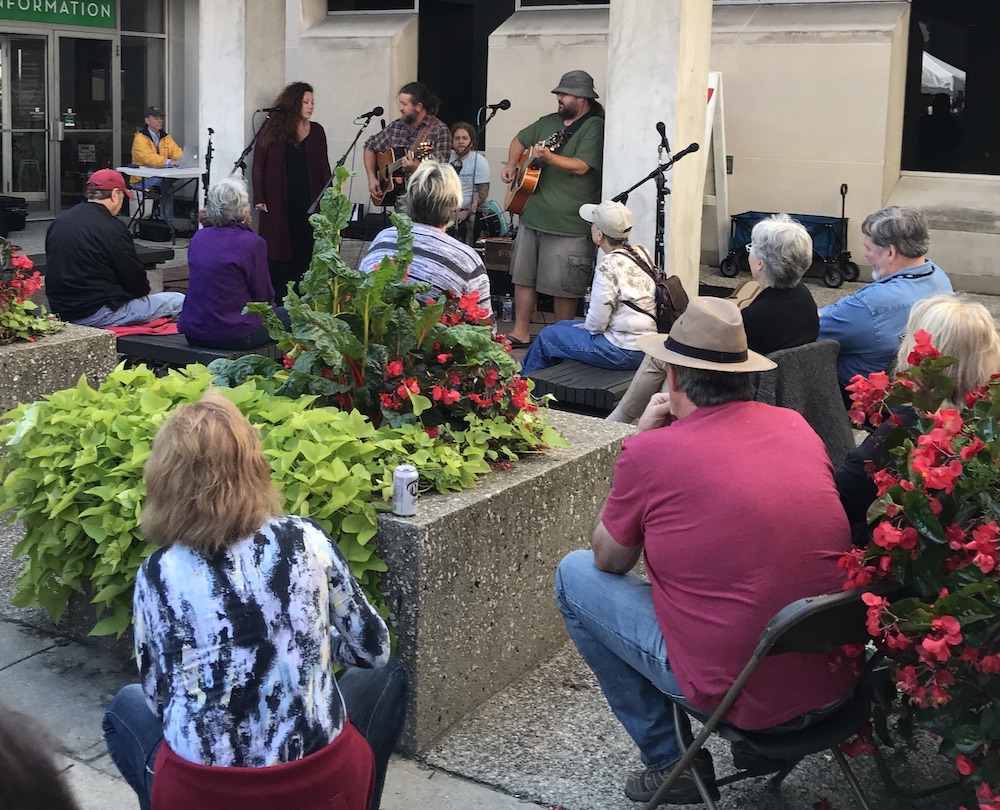 What to Expect
The BSAF is set up along Main Street like any community festival. However, you can expect more than just the regular array of fair booths and corn dog carts. The artists are juried and judged, competing for a slate of prizes at the end of the festival. Likewise, the musician lineup has the same careful curating as a major music event, with each stage having regular and shifting performances.
Besides the juried professionals, BSAF plays host to a Wood County Invitational Art Show, a section of Artists at Work, the Kiwanis Youth Arts Village, and the BG Rotary Chalk Walk, where young artists create a streetscape in chalk. Obviously you need to check that out while it lasts.
Music is held on three different stages that will feature several headliners including The War and Treaty, Shinyribs, Samantha Fish, Two Tons of Steel, and Johnny Rawls to name a few. Saturday features Beats on the Streets where unaccompanied school vocal ensembles compete to earn money for their school's music department.
Parking and Details
First, this festival is free. That's not a typo. FREE! Amazing artists and musicians gathered in one place at no cost. Of course, you will probably be tempted by all of the food and art but simply attending, looking, and listening is open to the public.
Although there is parking along the side streets of the festival, your best option is to take the shuttle from several locations around BG. The ride is just $2 and is well worth the convenience. You can find full details and a festival map here.
Although there is excellent music going on every hour of the festival, the performances are highly scheduled. Planning your festival day is a must if you want to catch a specific act. The BSAF website has detailed performance schedules along with a full listing of artists and other festival events.
Above all don't forget to check out the businesses along the festival route. Most will be open for the festival and are highly supportive of the event. Grab a cup of coffee at Grounds For Thought or Flatlands, check out Ben's Crafts for cool crafting stuff and candy, Finders Records & Tapes for used vinyl and CD's, For Keeps and Calico Sage & Thyme are just a few of the interesting businesses downtown. Easy Street Cafe, Sam B's, Beckets, Call of the Canyon, Pisanellos' Pizza provide some dining options other than food trucks.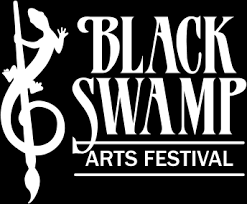 September 6, 7, & 8, 2019
Downtown Bowling Green Ohio
Free to the pubic