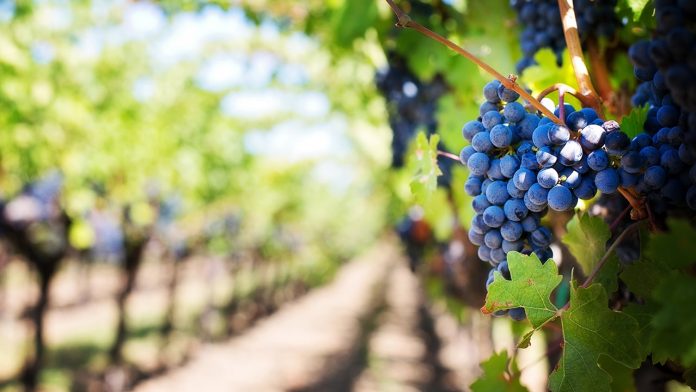 It's a smile, it's a kiss, it's a sip of wine … it's summertime!

― Kenny Chesney
No one would think to call Northwest Ohio "wine country". California, Oregon, Washington, even the rapidly growing New York region has a better chance of getting that distinction. However, as late as 1859 Ohio was a leading producer of wines in the country, known mostly for its Catawba grape production.
Even though other states have entered the Union and dominated the landscape, the Great Lakes region, and Ohio, in particular, is making a comeback. Several amazing local growers dot our landscape. And more than just wines, these vineyards and vintners are offering what wine does best: a great experience.
More Than Wine
One of the great things about wineries is their ancillary offerings. Besides wine, many also offer craft beers. Food is often paired, including providing venues for some of our great one the move chefs (translation: food trucks). And of course, entertainment is on the calendar. Our local wineries are some of the best supporters of local musicians of any class of businesses.
However, the single best part of a winery or vintner is education. Wines can be tough, especially for the novice. It is difficult to just walk in, look at a rack of wines, and say, "I'll take that one!" The choices are too varies, as are the prices.
However, local wine shops and vineyards are willing, even enthusiastic to share their knowledge. And you should rely on what they say. Wines and winemaking is never just a job. It is a hobby, a passion, an art, and joy all wrapped into one amazing profession.
So as summer approaches now is a great time to get out and explore Wine Country, Lake Erie!
For more places to explore across the state check out Ohio Wines.
Find wineries to visit in Michigan at Michigan Wines.
Top Ten Local Wineries and Vintners
Walt Churchill's Markets (Perrysburg and Maumee OH): WCM has been doing retail wine right for years. Both locations have excellent selections and staff to help you make a great decision on a bottle for dinner or a gift. Plus, they are great markets as well so pick up some olives and fresh bread and have a relaxed summer evening.
Sofo's (Toledo, OH):We all know Sofo's is a great Italian market. Sure, you can get olives, bread, cheeses, and of course to die for cannoli. Hidden beneath all of the that amazing grocery goodness is a respectable wine selection. Grab a bottle and take a quick spin around the market then head home for a picnic.