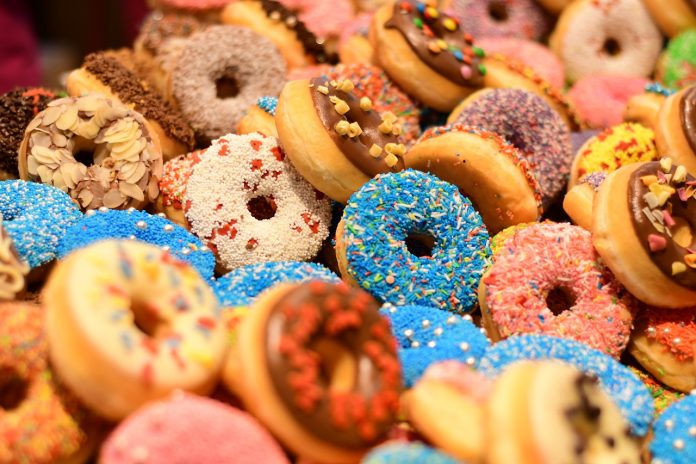 Mmmmmm…doughnuts. – Homer Simpson
Let's face it, the only thing controversial about donuts is the spelling. Donuts? Doughnuts? Who cares. Donuts are good eats. (if you really want to know the proper way to spell these raised and fried treats check out this article from the Grammarist. Doughnut is more proper, Donut is more recent and, unfortunately, often branded with Dunkin').
There are, technically, two national donut days. According to Time, this first Friday in June has been celebrated for almost 80 years as National Donut Day. Then there is November 5th, which is also National Donut Day. Frankly, nobody mind two dates. Many of us have one a month if we could get away with it.
Sure, there are national brands that people claim they love. However, donuts are a quintessential example of a local treat. We have compiled a list of great, all local places to indulge in for the first National Donut Day. With your support and patronage, they will all hopefully be around for round two come November.
See you around town!
Local Donut Shops and Bakeries
Mama C's
924 Conant St. Maumee, OH 419.893.3773
7 Little Cupcakes
121 W. Indiana Ave Perrysburg, OH 419.252.0858
Papa Moose's Donuts
165 Superior St. Rossford, OH 419.725.4433
The Baker's Kitchen
210 Louisiana Ave, Perrysburg, OH 419.873.9693
Don's Donut Shoppe
2911 Woodville Rd. Northwood, OH 43619 419.693.9043
Wixey Bakery
2017 Glendale Ave, Toledo OH 419.382.6684
Bakery Unlimited
4427 Secor Rd., Toledo, OH 419.472.7098
Holey Toledough
3812 W. Alexis Rd. Toledo, OH 419.742.2020
Stimmel's Market
1220 W. Wooster St. Bowling Green, OH 419.352.7792
House of Donuts
2236 Karl-Ann Dr. Sandusky OH 419.625.3400
Jolly Donut
2815 Milan Rd. Sandusky, OH 419.626.6071
Haas Bakery
2306 Starr Ave, Oregon, OH 419.698.2000
Café Donuts
5330 Monroe St. Toledo, OH 419.882.1787
The Next Sweet Thing
8252 Mayberry Square N. Sylvania, OH 567.455.5903
Brieschke's Bakery
5639 Main St. Sylvania, OH 419.882.2302
Sparky's Donuts, Ice Cream, and Coffee
1357 W. Sylvania Ave, Toledo, OH 43612 419.476.5525
Monica's Baker Boy
5967 E. Dunbar Rd. Monroe, MI 734.384.0533
CK Sweets
95 S. Main St. Swanton, OH 419.402.4280