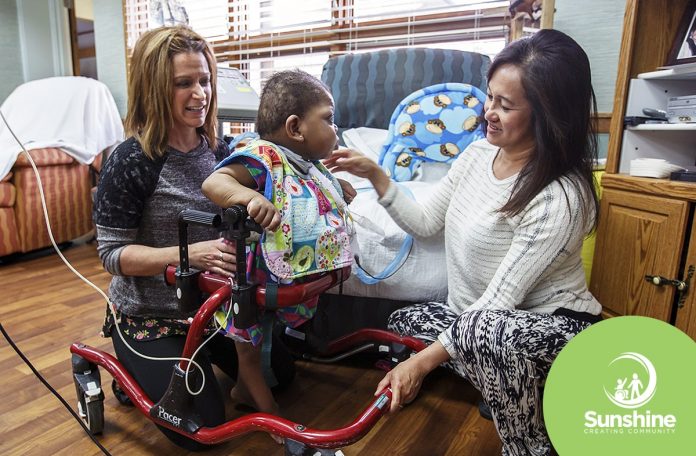 There is hardly a person in our community that has not been positively impacted by Sunshine Communities. This iconic local organization for individuals with developmental disabilities is an honored anchor of assistance and compassion in our region. It's become more than just a community service; staff and residents are our friends, our coworkers, and our neighbors.
Sunshine has a massive mission. It includes the original campus in Maumee where nearly 60 individuals call home, 19 community homes and over a dozen supported living programs spread across three counties, vocational programs, and activities for residents and non-residents, supported employment and volunteer placement, and their much loved retail stores that include Georgette's Grounds & Gifts and Sunshine Studios. Sunshine even operates a software company based in Wauseon that supports IDD agencies in over 30 states.
In the current public health environment, however, Sunshine's vital services have come under unexpected and crushing burdens. The added restrictions that will continue for the foreseeable future have added new dimensions and burdens to an organization that, despite those restrictions, is fully committed to serving our community well into the future.
Conditions on the Ground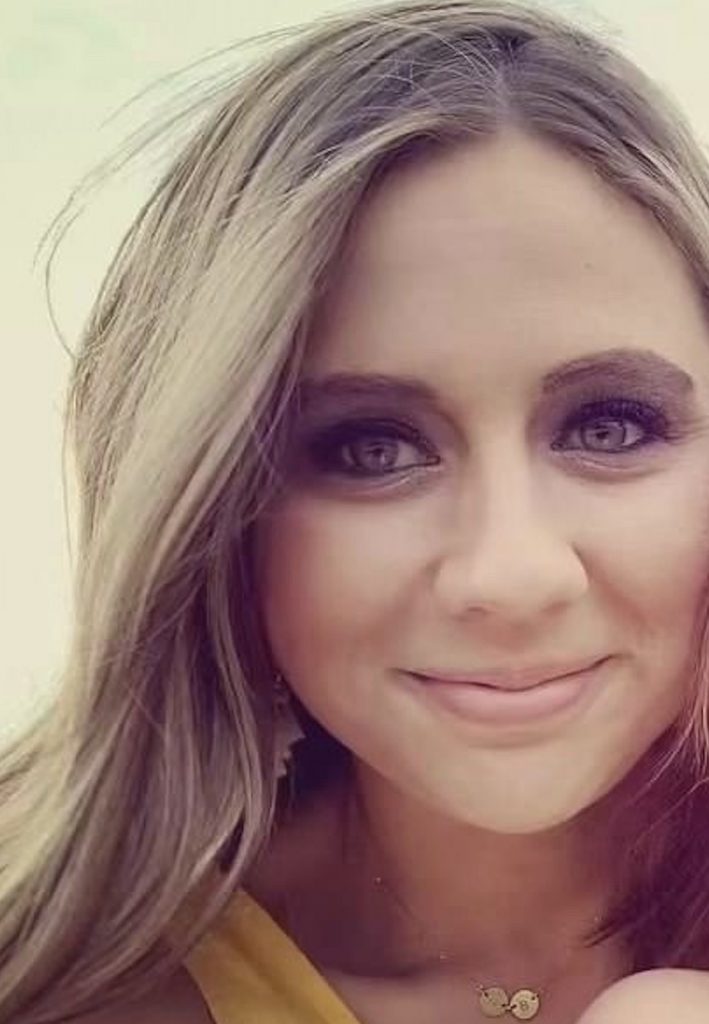 "Now more than ever we need to stay true to our mission," states Shannon Bova, Vice President of Donor Relations. That mission, simply stated, is to create a community among people with developmental disabilities, their families, friends, and staff.
"Many people have difficulty with change in routine," remarks Bova lightly, "and those that we support are no different. This has been and will remain one of our biggest challenges." Bova, who is a graduate of Bowsher High School and BGSU, has worked for a variety of local non-profits across the region.
Bova is understandably proud of how Sunshine responded to the public health crisis. "We have hundreds of direct service personnel, including nurses and other medical personnel, on the front lines. These dedicated staff members serve a spectrum of community members, including those who are medically fragile, children, and elderly. Many of our residents were just children when they came to us. They are now in their 50s, 60s, and even 80s – yet they are still a part of our Sunshine family and community."
In many respects, Sunshine Communities was well ahead when it came to meeting restrictions and adherence to safety guidelines. "From a programmatic standpoint, very early on, we made the tough decision to temporarily suspend vocational and transportation services. In addition, we required staff to, on a daily basis, conduct self-monitoring, practice social distancing, utilize extensive handwashing practices, and wear masks; basically, all of the recommended guidelines. We continue to monitor and follow state, national, and CDC health guidelines, and have even added additional precautions given the vulnerability posed to those with IDD. Our goal is, first and foremost, the health and safety of our entire Sunshine community."
Challenges Forward
Besides ensuring the health and morale of staff, Bova doesn't shy away from discussing the financial challenges ahead. "We know the ramifications from COVID-19 will be with us for a long time, both from a public health concern and as a funding challenge. The vast majority of our funding comes from Medicaid reimbursement. Unfortunately, the impact this pandemic will have on future federal and state funding for our community is unknown. What we do know is that Sunshine will see some level of decrease in funding in the near future though. How much of a decrease remains uncertain."
While the uncertainty of future funding is scary, this virus is causing hardships in different areas as well. "Whether a Sunshine individual lives at the main campus or in one of our community homes, we've had to put in place serious restrictions on visitation; and, unfortunately, that includes visitation of loved ones," says Bova. "At this time, we are not allowing anyone other than staff into a Sunshine home. While families understand the importance of this decision, it doesn't make the situation any easier. However, we need to limit exposure to those who are most vulnerable."
Continuing to work with state and federal agencies is only a start. Bova and the entire leadership team at Sunshine Communities have begun working with national organizations as well, looking to different associations and foundations for grants, funding, and assistance.
Community Involvement
"It is in times like these where our community partners and supporters play a key role," remarks Bova.  "Regardless of the initial restrictions, the financial impact of these kinds of economic stresses can have deep repercussions for our community members. We can't just cut our services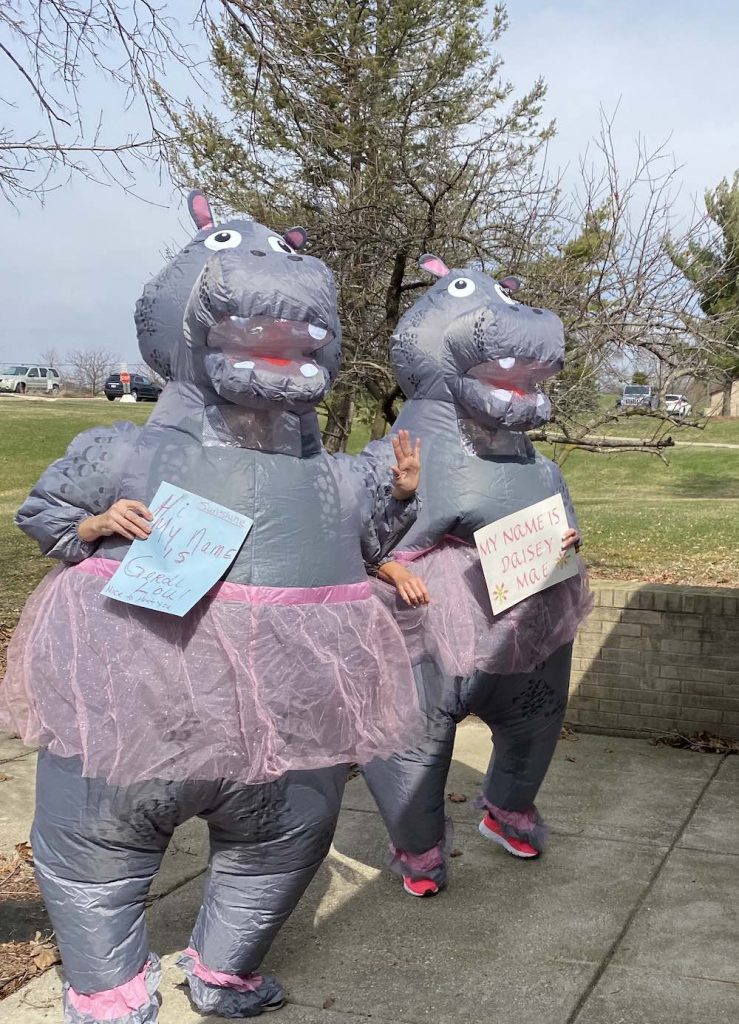 entirely. Whether in-home support or on-site in our communities, people depend on us for their everyday care."
Sunshine has been providing that care for over 70 years and they have every intention of continuing for 70 more. To do that, they are seeking our help.
First, when appropriate, it is always good to patronize Sunshine's retail stores. If you haven't tried their coffee, you must. It is a great local roast.
Second, donating to this vital organization is not only at the very heart of community support, but extremely effective. "We find ourselves face-to-face with a challenge unlike any in our lifetime. As a community, we are experiencing increased operational and medical costs, staffing challenges, and program suspensions. Now more than ever, we must reach out to those closest to us for support. We must remain focused on the front line of our operations and those committed to Sunshine's mission," she says. "Donor and community support is a critical part of our funding solution at Sunshine. It allows us to continue providing services that are paramount to the health and well-being of those who rely on us for care. Every dollar matters and we couldn't be more grateful to be a part of such a generous and loving community."
In the next 60 days, Sunshine has a goal to raise $500,000 so it can continue to support its medically fragile population. The funds raised will directly impact increased need in staffing support, medical equipment, and supplies to protect staff and not only those who are most medically fragile, but the entire Sunshine community.
It is no wonder that Bova speaks with great passion. "I live this mission in my everyday life. My 8-year-old son, Reece, is living with severe heart and lung disease and has developmental disabilities. The impact that Sunshine makes in my own life is profound. And Sunshine does that for every individual we support, every single day. I am fortunate to both serve and be served by this amazing organization. Every day I am surrounded by amazing people."
419.865.0251
311 Conant St., Maumee OH
419.891.8888
305 Conant St., Maumee OH
419.891.8877