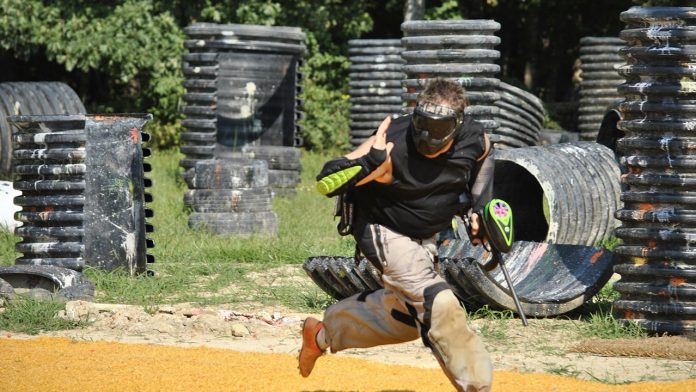 Life is either a daring adventure or nothing.

–Helen Keller
The problem with the lazy days of summer is that they can get…well…lazy. For some that is just fine. However, like the long nights of winter, summer can generate its own "cabin fever". Fortunately we have things to do around our region that prevent any of the occasional (and for many unwarranted) doldrums of summer.
Even if you are not the physical adventure type there are plenty of ways to get up and get moving. Taking a drive to visit one of the area's soft serve ice cream shops or grabbing a chili dog is a great way to get out and have a food adventure. Of course, The Toledo Lucas County Library system along with Way and Wood County Libraries have books, audio books, games and movies to add to a summer of adventure.
So go out, explore and try something new! Summer's end is fast approaching.
If the Toledo Zoo wasn't adventure enough, the added Aerial Adventure Course (added in 2016) is another must do both at the Zoo and in the area. Carefully laid out with course experiences of 1-2 hours, The adventure course is that perfect blend of absolutely safe yet challenges us to stretch our courage. They entire experience can be customized to fit each individual's fitness level and tolerance. Let your inner daredevil out and try this great addition to an already top flight zoo.
Paintball, laser tag, roller skating, arcade, play area. This adventure zone has something for everyone. It is a great place to try something new and has a wide variety of activities to appeal to even the most "try something new" adverse. Located on Centennial Road and easily accessible for I-475.
Lacking the buttons and whistles of Funagins, Great Lakes is much more outdoorsy and certainly more "realistic". Planning ahead is a definite must and all paint balls must be purchased on site. The field can be reserved for a minimum of 10 players but walk on and speed ball Sundays along with tournaments are run throughout the year. A phone call for times and restrictions is a good way to start. Located in Bellevue Ohio. 
With over 25 years servicing the area, Qzar is located in Sylvania and has a variety of ways to play. There are several play packages available and the arena itself is considered part of the draw. Laser tag may not be a physical as paintball but it is no less competitive. Laser tag is also an excellent activity across age ranges, making it a great way for families to try something new.
Playzone is not primarily known for laser tag but that isn't a reason to discount their arena. It is state of the art and is located in an entire facility that includes an arcade, bumper cars, and an extensive area for toddlers and preschool kids. 
Although a national franchise, the Skyzone indoor trampoline park has a variety of activities that involve, well, trampolines and lots of padding, including freestyle jumping, a warrior course, trapeze and swing area, a sky ladder, even dodgeball and a trampoline version of basketball. Skyzone is a safe and clean way to experience the joys of trampolines.
Another trampoline/jump driven fun center, this time Ohio owned and operated. Activities include the usual trampoline activities (like hoops, dodgeball, jumping, and a "Ninja" course), Get Air also has young children activities along with a rock climbing wall and surfboard trainer.
Remember Dungeons and Dragons, or really any role playing game that involved escaping from a trap? Or for that matter, any video game with the same premise. Trapped Toledo has finally put you in the center of the maze. This concept is almost too cool for school. Certainly it is a group activity but how much fun is this supposed "team building" exercise. Unlike some of the other activities on our list this one takes a bit of organizing in advance. However, it is totally worth it. Gather some friends and escape! The experience is restricted to ages 15 and older. 
Located at Fallen Timbers, this similar experience to Trapped Toledo has somewhat limited hours. However, it has the same high impact fun that other escape adventures have and, as an interesting twist, has a "mobile" unit for corporate events. 
Located in Grand Rapids Riverlures has a variety of packages to paddle along the Maumee River, including a 5 mile paddle down the river one way. They will pick you up and take you back to your car. If you have never tried kayaking this is a great way to experiment. Be careful, however. You may get hooked.
If you do find yourself hooked or just want to upgrade, Kayak is your place. It also includes paddle boards, canoes, and a wide range of accessories for paddling in general. Like cycling, rather than trying a generic store it is best to go to the experts.
Our local parks offer some of the biggest and widest adventures of all the places on our list. Camping, fishing, boating and paddling, plus cycling are just a few of the activities. Many of the parks also offer hikes, nature walks, and other exploration activities, several of which go year round. Besides their website, you can find information on the parks grouped by activity here. 
Disc Golf
It is said that golf is a good walk spoiled. Disc golf is just a good walk. The four listed parks are all public and very accessible. Almost everyone knows how to throw a frisbee. The equipment (at least the basic stuff) is very affordable and several libraries have basic disc sets available to borrow. Even if you decide you never want to play again, this is one activity that involves walking around a park, which is reward enough on a summer day.