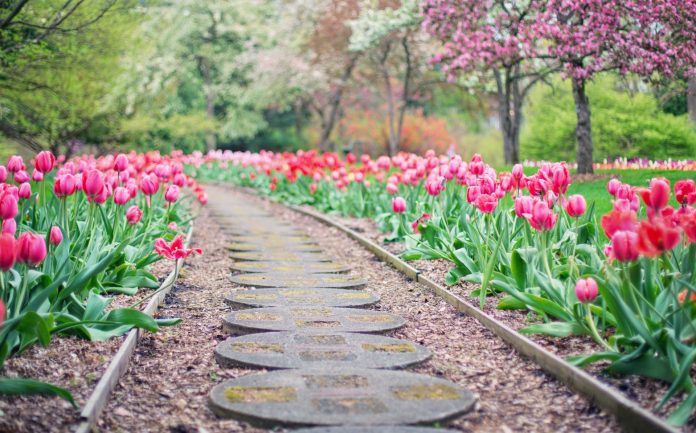 Spring is nature's way of saying let's party. — Robin Williams
Spring? Getting outside? Really?!?
Yes, we mean it.  Although the last couple of weeks have seemed more like monsoon season that Spring, our area is notorious for changing its weather inclination…usual two or three times a day. That means that the wet and cold is receding and the warm and pleasant is ascendant.
So, are you ready? Shoes, bikes, clothes, grills, rods and reels, kayaks and canoes? Better weather and adventure awaits and our local parks and merchants are ready to help get your started. Below is our top ten list with some extras thrown in. Did we forget anyone? Don't hesitate to weigh in and let's drop the winter blues and get into the season!
Our List of Top Ten Places to Start Spring
Honorable Mentions:
Toledo Botanical Gardens: Now operated by the MetroParks, TBG is a gem right in the middle of the city. It is a great place to "get your steps in" if you are a walker, start a journey of gentle exercise surrounded by amazing gardens, plus you can visit the Artisan Village for a visit with some of the area's leading artisans.
Second Sole: A regionally based company, the great thing about Second Sole is they will help you get back to or start your walking/running journey. Plus they run events right out of the Levis Commons store so it is easy to get and stay connected with people who will support you along your journey.
Ottawa and Jermain Park: There is a lot to merit these heart of the city parks, starting with the parks themselves. Simply put, this is a charming city park. The area includes a disc golf course, regular golf course, plus plenty of places to roam and explore.