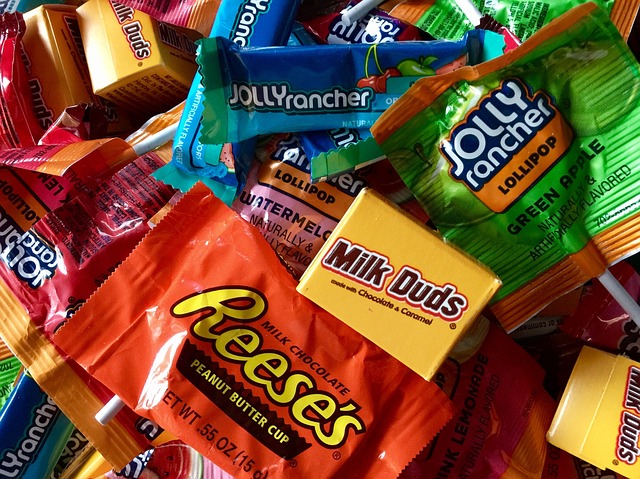 Some people are born for Halloween. And some are just counting the days until Christmas. –Stephan Graham Jones
By Chris Watson
According the the Halloween Industry Association, Halloween spending in 2017 was around $9 billion dollars, up from $8.4 billion in 2016. And if the money doesn't startle you, spend a few minutes contemplating the fact that there actually exists a Halloween Industry Association.
That being said, don't believe the hype that Halloween is ranked second in consumer spending on all the big holidays. According to the National Retail Federation nothing comes close to the "winter holidays" (which includes Thanksgiving.) Halloween ranks far behind Mother's Day, Father's Day, Valentines Day, and Easter. And if Halloween doesn't start to bring its A-game it will slip another spot, as the Super Bowl is only a few billion behind.
What Halloween has become is the second most visual holiday of the year. Judy Garland may have hung her Easter bonnet on a parade by the same name, but no other holiday beside Christmas is as in your face as Halloween. Plus, Halloween is the most unpretentious of holidays. There is nothing to celebrate, commemorate, consummate, or perpetuate. All we do on Halloween is wear silly clothing while breaking our respective diets.
Below our annual list of Trick or Treating times throughout the region. Of course, be careful of the little masked heroes and villains as they scamper around our neighborhoods with wild abandon. Check out our calendars for other seasonal activities. Yes, Christmas is coming…but it can wait another week until we finish being silly.
Ohio Trick or Treating Times
Bowling Green: Wednesday, October 31, 6:30p-8:00p
Delta: Wednesday, October 31, 5:30p-7:00p
Elmore: Wednesday, October 31, 6:00p-8:00p
Fostoria: Saturday, October 27, 5:30p-7:00p
Fremont: Sunday, October 28, 4:00p-6:30p
Genoa: Wednesday, October 31, 6:00p-7:30p
Gibsonburg: Sunday, October 28, 6:00p-7:30p
Grand Rapids: Wednesday, October 31, 5:00p-7:00p
Holland: Wednesday, October 31, 6:00p-8:00p
Jerusalem Township: October 31, 6:00p-8:00p
Maumee: Wednesday, October 31, 6:00p-8:00p
Milbury: Wednesday, October 31, 6:30p-8:00p
Monclova Township: Wednesday, October 31, 6:00p-8:00p
Northwood: Wednesday, October 31, 6:00p-7:30p
Oak Harbor: Wednesday, October 31, downtown 5p-6:30; residential 6p-7:30p
Oregon: Wednesday, October 31, 6:00p-8:00p
Ottawa Hills: Wednesday, October 31, 6:00p-8:00p
Perrysburg: Wednesday, October 31, 6:00p-8:00p
Perrysburg Township: Wednesday, October 31, 6:00p-8:00p
Port Clinton: Wednesday, October 31, 1:00p-3:00p
Rossford: Wednesday, October 31, 6:00p-8:30p
Springfield Township: Wednesday, October 31, 6:00p-8:00p
Swanton: Saturday, October 27, 6:00p-7:30p
Sylvania: Wednesday, October 31, 6:00p-7:30p
Sylvania Township: Wednesday, October 31, 6:00p-7:30p
Toledo: Wednesday, October 31, 6:00p-8:00p
Walbridge: Wednesday, October 31, 6:00p-7:30p
Waterville: Wednesday, October 31, 6:00p-8:00p
Wauseon: Tuesday, October 30, 6:00p-7:30p
Whitehouse: Wednesday, October 31, 6:00p-8:00p
Woodville: Wednesday, October 31, 6:00p-8:00p
Michigan Trick or Treat Times
Adrian: Wednesday, October 31 from 6:00p to 8:00p
Bedford Township: Wednesday, October 31 from 6:00p to 8:00p
Blissfield: Wednesday, October 31 from 5:30p to 7:00p
Dundee: Wednesday, October 31 from 5:30p to 7:00p
Erie Township: Wednesday, October 31 from 6:00p to 7:30p
Ida Township: Wednesday, October 31 from 6:30p to 8:00p
Luna Pier: Wednesday, October 31 from 6:00p to 7:30p
Monroe: Wednesday, October 31 from 6:30p to 8:00p
Ottawa Lake: Wednesday, October 31 from 6:00p to 8:00p
Petersburg: Wednesday, October 31 from 6:00p to 7:30p
Tecumseh: Wednesday, October 31 from 6:00p to 8:00p
Whiteford Township: Wednesday, October 31 from 6:00p to 8:00p