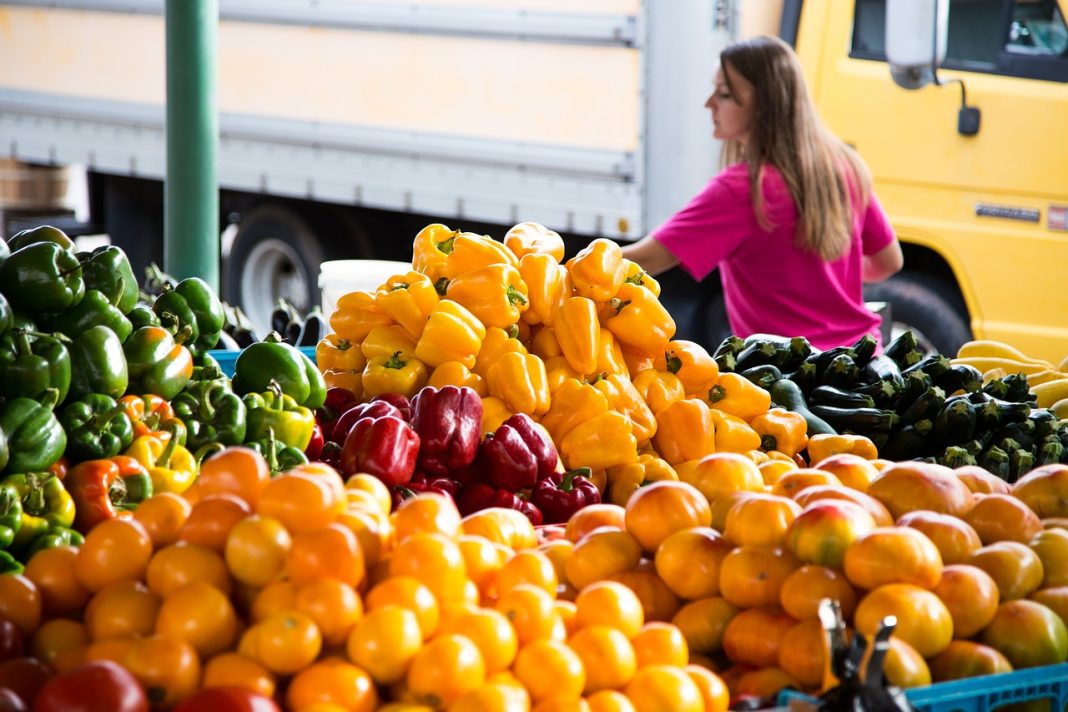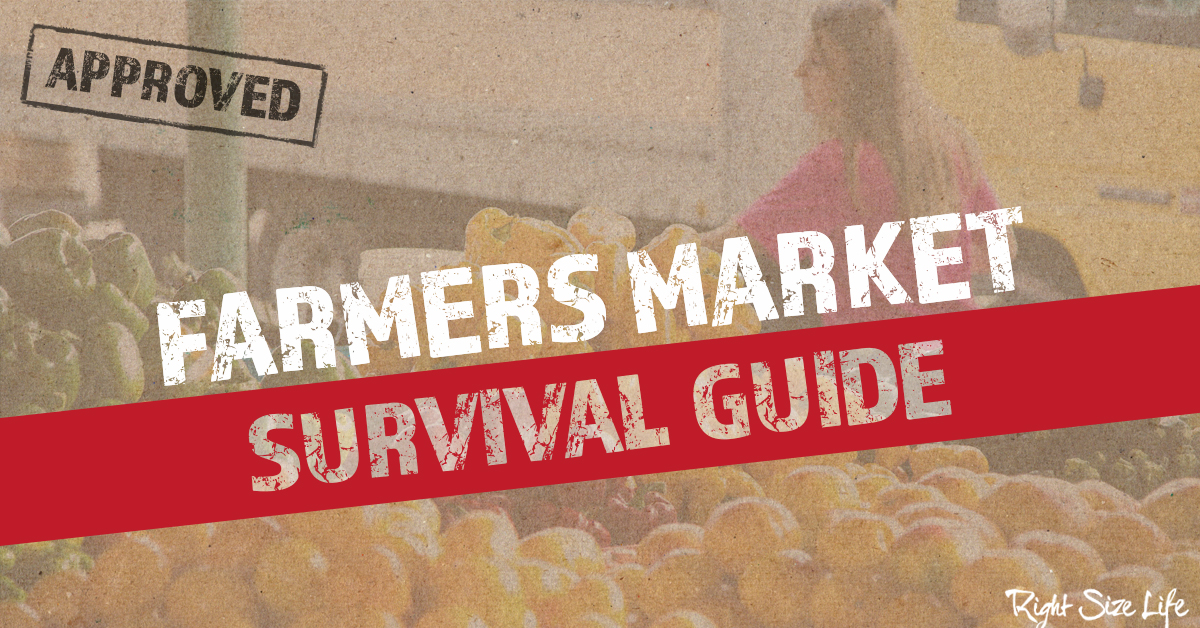 There is something blissfully ephemeral about a farmers' market. They all seem to be a cross between peddlers and carnivals, popping in and out of existence weekly like a particle in quantum physics. Yet, in many ways, these markets are the basis for a great spring, summer, and fall, as local growers offer up their best products direct to the consumer.
Farm to table and eat locally grown are huge movements. And they make culinary and fiscal sense. Eating local is not only supportive of the local agriculture community, but it is also healthier for our bodies, our wallets and our planet. Nothing embodies this feel good, from the inside out, concept like local farmers' markets and our area is blessed with several.
So it's time. It is time to get out of our winter coats, the mega-marts, and our houses and start exploring the local market culture. This year's culinary adventures await!
Five Steps to Surviving a Farmers Market
Bring your own bags: Our planet can use less plastic. Plus, many of the farmers' are "reusing" plastic bags anyway; so why not bring your own? Using your own bags, boxes, and other carrying devices contributes to the whole vibe of the market.
Buy only what you can carry: Markets are replete with tasty, incredibly cost-effective offerings. It is easy to overbuy. Many of us have fallen prey to buying "pecks and bushels" with designs of canning or freezing. This is an invitation to waste. Buy only what you can carry per person (enlist your spouse and kids to help) and you will almost guarantee to eat through your purchases. However, IF you are a canner, preserver, or freezer, then you already know the drill.
Early is better: There is no denying it; early birds get worms and the best market offerings. Savvy market shoppers show up right when markets open. This doesn't mean that if you sleep in you won't find great stuff. However, the best of the best is there first thing.
Bring cash, don't bargain: Most market vendors will now accept cards. Cash, however, is still king. And smaller bills the better. A pocket full of ones and fives goes a long way at a market. Closely aligned with paying in cash is not bargaining. If a vendor says "three for a dollar" it is because they don't want to make coin change. Take the three cucumbers (or whatever is grouped together) and share with a friend.
Ask questions: A farmers' market is filled with your neighbors. If you don't know how to use or cook something ask them or the farmer. They will be more than happy to tell you how to fix crowder peas or garlic scapes. The entire space is filled with grocery and culinary know-how and there is no reason not to capitalize on it. Plus, it is fun. We all spend too much time searching Google for info when the answers to our questions are standing right next to us.
A Few Words of Caution
Along with the steps to survive your farmers market experience, we want to give a few words of caution. As long as we are aware of these basic concepts we won't be disappointed.
—Not everything is cheap. Many products are not shockingly cheap. Things like farm-raised eggs, milk products, cheeses, and meat products are in fact more expensive than their mass-produced cousins. You may or may not find value in any or all of them. However, many find that the quality and sustainability of such products far outweigh the cost. And in our size households cost is less of a prime mover than keeping us out of the drive-through window.
Not everything is of quality. There are always booths at farmers' markets that sell honey, jams, and jellies, bakery items, soaps, lotions, hot sauces, mustards, etc. Like any other product, they will be of varying quality. So, like anything else, shop around and make the best decision you can.
Not everything belongs in a farmer's market. Be aware that there will be booths (even vegetable booths), that are selling things that you can find at any mega-mart. Some booths will have a few fresh tomatoes and the rest of their booth has boxes of produce from the local mass-produce distributor. The easiest way to tell is uniformity. A pile of potatoes from an actual farm will not all be the same size (plus they will be pretty dirty).
Our Amazing Local Farmer's Markets
Local Harvest.org: Check out this great website that lists local grown markets and farmers markets. Our local markets are listed below. However, if you are traveling or visiting, check out this site to still eat and support local!
Toledo Downtown Farmers Market: Open Saturday 8 AM to 2 PM year round. Starting in May the market expands to accommodate additional vendors.
Westgate Farmers Market: Open Wednesdays 3-7 PM across from Costco on Secor and Central.
Sylvania Farmers Market: Open the first week in June on Tuesdays in their new location in the Red Bird Arts District from 3-7 PM. A great way to spend a workday afternoon with lots to explore both at the market and downtown.
Perrysburg Farmers Market: Open on Thursdays from 3-8 PM in the heart of the historic district in Downtown Perrysburg. Besides a great farmers market, there is a ton of stuff to do in downtown, including shopping and good eats. This is a definite stop on a Thursday.
Bowling Green Farmers Market: Definity worth a mid-week trip to get out of work blues. Besides a great market it is also located in the heart of BG, don't hesitate to enjoy the market then stay and explore the downtown area, including several of the great eateries.
Waterville Farmers Market: Another great small town market located along the river in Waterville. And, like BG and Perrysburg, Waterville is itself an attraction. Plus a great metro park that meanders all along the river makes for an entire day trip if you so desire. Weekly on Thursdays from 2-6 PM.
Hancock County Farmers Market: Completing the trifecta of Thursday markets, Hancock County is taken up residence in Downtown Findlay. Weekly from 4-6 PM
Bedford Farmers Market: Just over the border in Lambertville, MI, this is a great "old school" Farmers Market. Saturdays from 9-2 at 8165 Douglas, Lambertville MI.