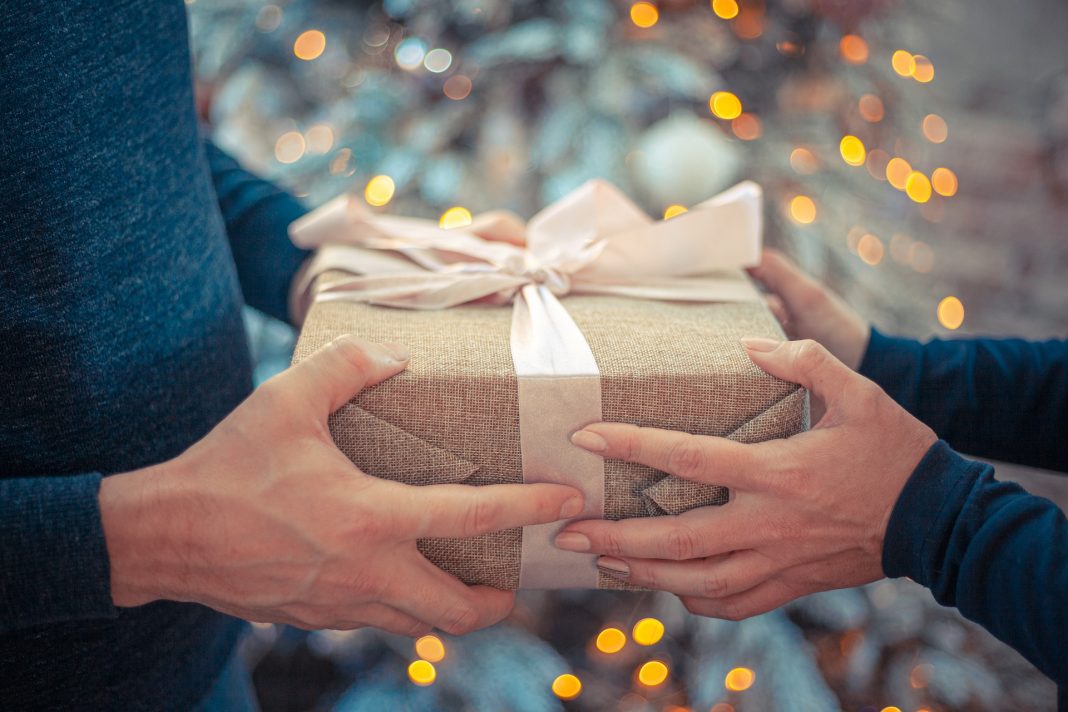 Holiday shopping seems to run a spectrum from pedantic to sublime. We all love it. We all, when time become short, hate it.
To be truthful, that is true of all shopping. Time is the X-factor. With plenty of time it is a joy. When on the clock, shopping becomes a chore.
Nothing accentuates the frustration of shopping more than a mega mart. However, there is an alternative. Local. All day, all season, all the time.
Below is our local guide to some great local merchants, services, and shops that will make any season brighter. They are friendly, appreciative, and above all, helpful if you are short on time.
They also have one other advantage over the national chains. Local merchants are more FUN!
Local Pride!
No matter if you are from the region, visited the region, or just want to sport a great shirt that says Fear the Fish, these shops are ready to help. From our local sporting teams to crafters, artisans, and printers, these shops will help you sport our local pride!
Florists
Local florists may be one of the best options for gift giving around. Of course, they specialize in fresh flowers and arrangements, perfect for host/hostess gifts or simply to brighten up home or office. However, hidden away in these amazing shops are a uncanny…well bouquet…of other gift options including plants, cards, ornaments, jewelry, clothing, and tableware, just to name a few. They are worth exploring!

Chocolates, Candies, Sweets, and Nuts
What is the holidays without something sweet? Even the most strict of lifestyle coaches will turn a blind eye to some indulgence during the holidays. Our area has a great number of chocolatiers, confectionaries, bakers and other sweet purveyors. Forget the mail order or stale mega mart boxes. This is a great way of showing local pride.
Coffee, Teas, and Coffee Shops
Say what you will about the Pacific Northwest and their so called coffee culture, here along the western shores of Lake Erie we have a rich group of caffinators as well. Along with great tea shops and the coffee shops that support their local roasters, check out these local coffee and tea specialists.
Wineries and Breweries
Nothing shows local pride like buying your holiday cheer locally. Starting right after Thanksgiving and lasting right through Valentine's Day, our local vintners and brewers are helping us celebrate special moments.
Forget the holidays. They are helping us celebrate life! These are some of the best gifts around.
Map and listings coming soon!
Games, Hobbies, and Electronics
Toys. Big kid toys. That is what the holidays is about…or at least should be. Movies, games, hobbies, and crafts all make up an essential part of time away from work and responsibility. Plus, if you have kids, it is never too early to introduce them to your favorite hobby or craft.
These local stores have great options, many used but still ready to plug in and/or play. Plus, as a hobbiest, gamer, or crafter, going to a local story is a great way to meet your tribe!
Comics, Books, and Records
Everything about this category of gifts is fun. No matter if you are the highest quality of literature aficionado or love a good old school romance novel, or local bibliophiles and used dealers are here to help you find the perfect distraction.
Add in a great selection of records plus comics and graphic novels and these local merchants will ensure that you can get gifts that last well beyond the initial reveal, well into winter, and beyond.
Local Libations
Technically a libation is a drink poured out as an offering to the gods. In today's day and age we just skip the offering and pour.
Local liqueur establishments are a basic option for local gifts and needs. Sure, the mega marts now have package stores and wine shops but who need that. These small establishments know their stock, know what is trendy, and above all can help the novice find the right libation for any situation…or even offering.
Need to insert a map of the entire category "liqueur stores"
Need to insert a place listing for the entire category "liqueur stores"