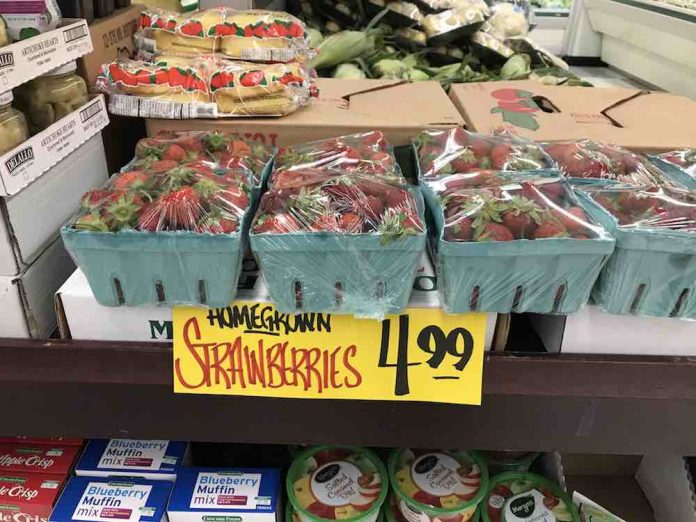 By Nida Ammar and Chris Watson
Our area is blessed with tasty sprinkling of small local markets. Sure, using words like "tasty" and "sprinkle" might be gilding the lily in a grocery market roundup, but why not? Grocery shopping use to be fun, not a chore. Besides having a wonderful selection of ethnic markets, like the one we highlight this week Lai Lai, our area also has small markets tucked into neighborhoods that just do what they do, provide supper or staples in 3 or 4 aisles. Of course Stanley's is known for the kielbasa, but you should really take a look around this charming community market. Both Kazmaiers and and Foodtown on Central may not have a "claim to fame" like Stanley's, but they are solid local groceries, locally owned, and a lot more pleasant to experience than a mega mart.  So get off the beaten path this summer! RightSizeLife.com will be spending the next few weeks exploring our smaller markets for food and fun. What a great way to go exploring in your own back yard.
OK, kielbasa…yes it is fabulous. Have you tired the smoked version? Or their brats? Or their pickles? Or their in house pirogies? Or their polish coffee cake? Are you someone who has never actually been to Stanley's but bought their sausage at a mega mart? Then plan a trip this summer to and iconic and charming shopping experience. Besides its great charcuterie,  Stanley's willingly and effectively plays the role of neighborhood grocer. Go for the sausage, then hang out a few minutes at the counter and find what other great things this market has to offer.
This Foodtown felt like my next one-stop-shop. All the groceries I needed were there, they had some unique frozen vegetables and a beautiful bakery section along with a complete cheese deli stand. The same name brand goodies are carried in this store in addition to local merchandise, you just need to read labels the first time you are shopping. I liked the spaces were well organized and sparkly clean. My favorite find, though, were the packages with half a cake in them, because who needs a full cake when you can have a half all to yourself?
Tucked right in the heart of downtown Perrysburg, this market is picture perfect example of "old school". First, right up front on an end cap is an entire display of local products. You can also find a good selection of Dei Fratelli products, make in Northwood. A respectable deli, plus a reasonable produce section. Many of us treat this as "one last thing" stop when we ought to be treating it as the place we can do most of our shopping in a friendly and neighborly environment. If you haven't been to Kazmaiers in a while make the trip.
Lai Lai
This visit marked my first trip to an Asian market, I cannot say for sure if this market is associated with a certain country's culture, but I know that it is a place you must visit. If you are into ramen, and I do not mean the instant kind, you can come here and buy all the ingredients to make it at the comfort of your home! Some of my finds were some cool cutlery with Asian features and jelly drinks! The shop is big in space and the staff are friendly and helpful, give it a shot!