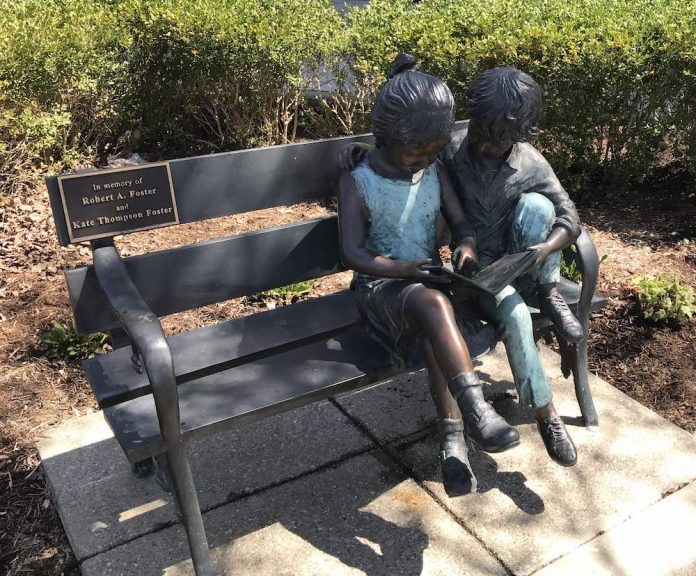 When I got my library card, that's when my life began.

–Rita Mae Brown
This is National Library Week. In our opinion, libraries deserve a millennium, not a mere seven days. They are at the heart of our community. They are cool places for kids, adults, seniors, and if we could get them in without violating health codes, our pets would hang out there as well. Across the board, here are just a few of the really cool services that we have noticed at libraries in our area that DO NOT involve paper books or periodicals:
Specialty cake pans (yes, somewhere out there is a Star Wars Storm Trooper cake pan that you don't have to purchase on Amazon)
DVD's
Books on CD
Self-contained audio books (all you need to add is headphones)
Entire data bases of business research, in particular marketing data for budding small businesses, growing businesses, or college course work.
Telescopes, bocce ball sets, tennis rackets, lawn games, binoculars and a whole host of other outdoor activities you can borrow. (Plus you can borrow books and DVD's that tell you how to use you outdoor games)
Guitars and Ukuleles (and get togethers to learn guitar and ukulele)
Meeting rooms (almost every library has them; they are popular so make reservations, and they are beautiful)
Movie nights (and days)
Craft days (servicing kids from 4 to 94)
Lectures and lecture series
Computers, computer classes, cell phone classes, tablet classes, plus books, CDs, and DVDs on computers, cellphone, tablets…you get the picture
Speaking of pictures, archival historical pictures and maps
Help with your taxes and tax forms (or help finding them on line)
Speaking of music, libraries have music, music cd's, music methods, music DVD's, and music performances
Speaking of performances, libraries read out loud to kids.
The list goes on and on. The key thing to do with our libraries is EXPLORE. Sure, you can wander through the stacks. That is an amazing amount of fun. However, spend your next visit wandering through a libraries services.
As long as we are giving a plug, don't forget that libraries are well connected…to each other and to the web. Never hesitate to ask for something your local library doesn't have. They can get it. And, check out the library app Libby by Overdrive. Yes, there is still great romance in enjoying the weight, feel, and even the smell of an old school paper book. However, Libby makes it easy to get books on the go. It can be set up on any tablet or iPad, including Kindle (and Kindle has its own library resources as well).
So grab a book, cd, DVD, a telescope, tennis racket, or seat at your local library. Celebrate with them and discover (or rediscover) the best of what our local community has to offer. Libraries are the vital nexus of our neighborhood.