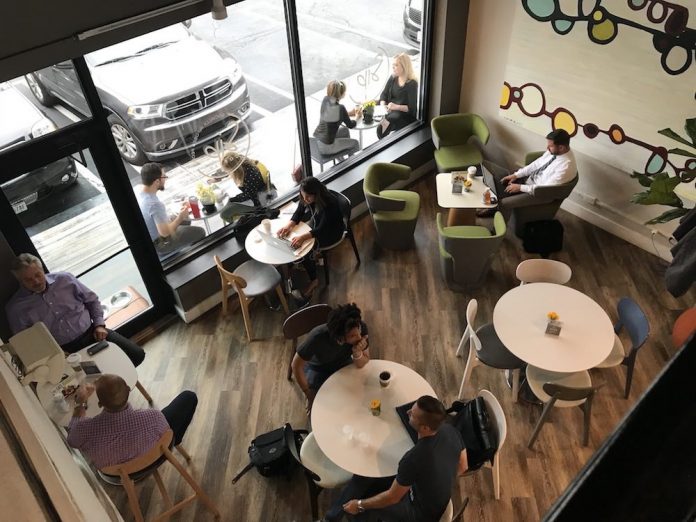 By Nida Ammar and Chris Watson
Whether meeting one to one, as a small leadership team, or a large planning group, finding a great space to hold these meets and greets is difficult. Especially on the smaller side, many of us default to generic coffee houses and restaurants that have all the charm of a busy college Student Union.
However, we are adults now. We don't have to cram ourselves into Formica booths or show up at the national chain coffee house hoping there is seating for more than one. Many local vendors, including coffee shops, wine retail shops, and public libraries offer excellent options for meeting with a leadership team, business group, event team, or even basic one to one networking. So, throw off the shekels of a lunch meeting where no one can hear and everyone is uncomfortable. Our local and regional businesses and libraries have you covered!
119 N Ontario St, Toledo, OH 43604
Phone #: (419) 819-5988
When you walk into this coffee shop for the first time, you may have a feeling mixed between being in a rustic, old store and a state of the art great hall. I do not recall a time I walked in to this place empty, it is always busy and in the next few lines, you will understand why. There are numerous seating options, single, bar-like, table for two or four, a raised table for at least six and a beautiful, long, more antique couch. The ordering station is towards the back, from which you will be greeted cheerfully by a staff member. Their products are local and a 12 oz. cup of their Workshop coffee will wake you up no matter what! If you proceed to the back, you will enter their business center where you be able to conduct your business in a more private setting
2499 Collingwood Blvd, Toledo, Ohio
Phone #: (419) 720-5820
At the heart of Old West End, when you crave a nice cup of coffee and a place to sit and meditate, try Black Kite. The door will fool you into thinking you are walking into a shabby place, but swing in and the atmosphere transforms into a comfortable and calming area. The seating area shows two streets: Delaware & Collingwood, pick a side and pair it with a Chai Latte made by the hands of the great staff and I guarantee a clear mind. I spent my time here admiring the interesting art decorations and inspiring framed quotes until my cup was sadly done and it was time for me to go.
3160 Markway Rd.Toledo, Ohio 43606
Phone #: (419) 407-5038
SIP has just celebrated their first year in serving Toledo. I visited on several occasions because I find so much comfort in their cheerful seating area colors and I love snacking on those shortbread cookies they source locally from a Perrysburg bakery. I also love the smell of freshly ground coffee and chatting with the staff who put customer satisfaction first. The coziness of the shop means it is always busy as its location also contributes to a lot of people choosing it as a first meeting option. Laugh at me or don't, but as a mother, I always look out for best places with family-friendly places and by far, SIP has my #1 vote on the best place to get a coffee and take kids along. With their upstairs area and separate meeting room SIP can be a great place for a cozy 1-2-1 or a larger group planning meeting.
Public Libraries
These amazing public spaces may be the best and most underutilized meeting spaces in our area. Yes, besides plenty of places for small groups of 2 or 3, most of the public libraries have larger meeting areas that are either free or very low cost. Depending on the space many will allow a group to bring in snacks and drinks (as long as you are willing to clean up after yourself of course). For larger planning groups of 4-10 these spaces are ideal. Some libraries can easily accommodate larger groups and many even have multimedia options. They all have great parking and most libraries are easy to get to. The one catch is that unlike a retail space that you can just walk into, you will need to plan your meeting and reserve the larger meeting spaces. It is best to make sure to have a date options when you first contact the library to reserve space. The way to arrange these spaces is with a phone call direct to the library you want to utilize. Library staffs are universally helpful and will get you started with the process.
2675 Detroit Ave, Maumee OH 43537
Phone: (419) 794-4747
We will grant that Biggby's is a franchise and is more regional than local, however occasionally a larger franchise will hit our list. In particular, this Biggby's is pretty centrally located and is in the site of a former bank. More importantly, they have a large back room that is ideal for a bigger meeting or conference. Check directly with the store for details and costs.
218 Louisiana Ave, Perrysburg, OH 43551
Phone: (419) 931-0046
Zinful is a "wine tasting boutique" located in the heart of downtown Perrysburg. Less a meeting space and more of a gathering space, if you are looking for a less formal, "cocktail hour" type of meeting with colleges or a planning group, Zinful will fit your bill. They also have a back room that will easily accommodate up to 20. There is a cost so call and get all the details. Although not a place to get detailed business or planning accomplished, Zinful is a great way to start or end a project with your team or just get out of the office for a social hour.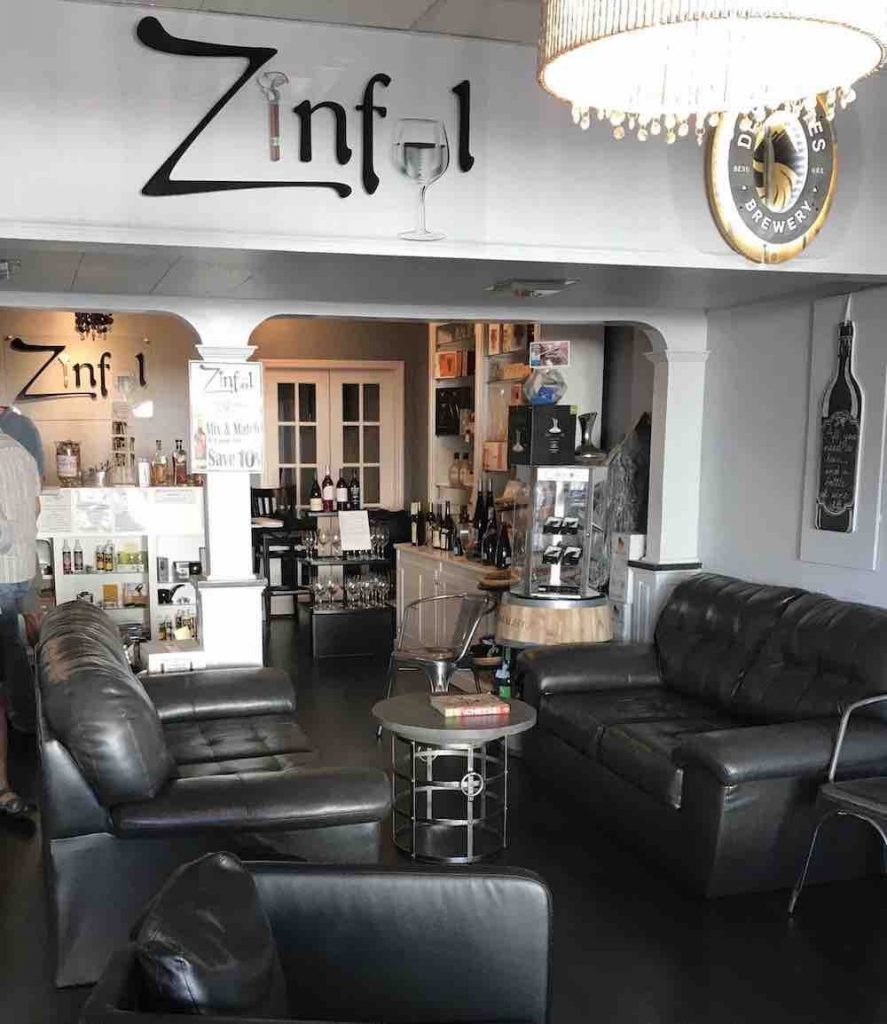 Phone: (419) 862-9086
Sure, this is a drive from the Toledo metro hub but it is completely worth it. Like Zinful, Wine Flight is an excellent place to have a special meeting with collogues or team members in a later in the day and relaxed setting. Given the drive it almost feels like a retreat. Plus, the owners Rebekah and Tony are amazing hosts for any event. Rebekah is a certified sommelier and will bring and brings just enough education to each event to make the whole thing worth the trip. They have a great tasting menu and will set up your event in a way that will be both productive for your team goals and memorable for your team.