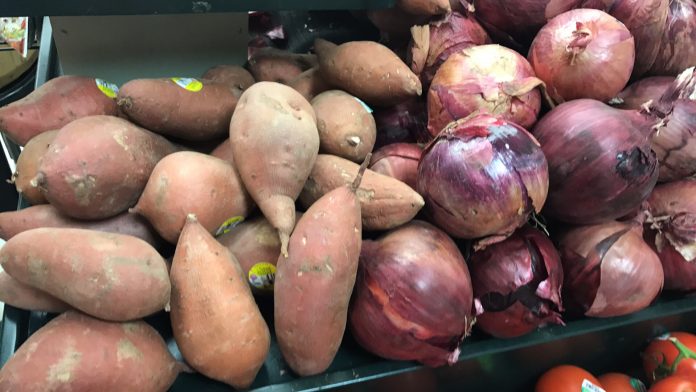 By Candace Byington and Chris Watson
It is ok to admit it…you gained a couple of pounds on holiday treats. Or maybe you have put yourself back in training for and event like the Glass City Marathon? Or maybe you just want to make a change to a more natural lifestyle. No matter your beginning of the year motivation we have you covered. Check out these great local stores to start or get back into a healthy lifestyle for 2018! This week we take a look at Walt Churchill's Market, Bassett's, Health Yourself, Claudia's and Fresh Thyme. Why wait? Start making positive changes with these great local stores.
Walt Chruchill's Market in Perrysburg will surprise you with the amount of quality organic products that they offer. In the produce aisle you will find organic fruit and vegetables and the market's very own smoothies. There are many varieties of organic beans and other vegetables. The frozen section offers frozen organic fruit and delicious raviolis to name a few. If you need non-GMO products or gluten free you will find many varieties including sauces for stir fry and black bean pasta. You can find various brands of environmentally friendly cleansers from shampoo to detergent. The market also offers unique handmade soaps that also make great gifts.
[cycloneslider id="wcm-sos-11318″]
For some going to the health food store is a strange concept. Anyone can visit the organic or whole food aisle in the big box grocery chain and find "healthy" products like all natural hair shampoo and flax seeds. For some of us who grew up in a time when these items could only be found at specialty stores, a trip to Bassett's on Heatherdowns is a nostalgic adventure. The store has an array of organic cleaning products for your home and personal use. There are dried fruit including mango, organic cheeses including vegan cheese and seeds for snacks. If you need unique housewarming gifts they carry sage bundles. The best feature though, is there assortment of organic spices that can purchased by the ounce or pound. You can find whole cinnamon sticks, peppercorns to name a few.
[cycloneslider id="bassetts-sos-11318″]
Health Yourself
Health Yourself on route 20 in Rossford is a great one stop for herbal remedies and advice. The store is intimate and full of variety. There you will find shelves and shelves full of medicinal teas, unique cleansers and  herbal supplements. They also carry full lines of essential oils and organic oils. If you are looking for quality all natural skin care you will find it. Best of all the staff is knowledgable and friendly.
[cycloneslider id="health-yourself-sos-11318″]j
Claudia's is a real hidden gem. Located on Secor just outside of the "crazy" shopping corridor, Claudia's is a relaxing change from mega mart central just south of of their location. They have an excellent, broad selection of standard health foods along with the normal teas, oils, and health and beauty products you expect from a health market. This is a great place to get advice on stocking your pantry with healthy alternatives to the mass process product available at the grocery.
[cycloneslider id="claudias-sos-11318d"]
We admit, Fresh Thyme is not strictly local. However, they only have around 70 stores regionally and they majority owner is Meijer, which is also regional based. Also, they are a great concept and local neighbors are raving about shopping and working at the great store. They are organic, non GMO, natural, and healthy central with a vast selection of products from bakery, butcher counter, health and beauty, and cleaning. It is worth a visit if your are making healthy choices.
[cycloneslider id="fresh-thyme-sos-11318″]