By Nida Ammar and Chris Watson
Going exploring in the summer doesn't necessarily mean a place. Exploring your creative side can be just as rewarding. Crafts, arts, sewing, crocheting, knitting, woodworking, and a whole slew of other creative endeavors await investigation and are offered up by a great palette of local retailers and experts. If you are a skilled practitioner go find your tribe at a local store. If you are just starting out don't be deceived by megamart kits. Nothing gives crafter more joy than sharing their passion.
5047 W. Sr. 12, Bettsville, OH
419.986.5667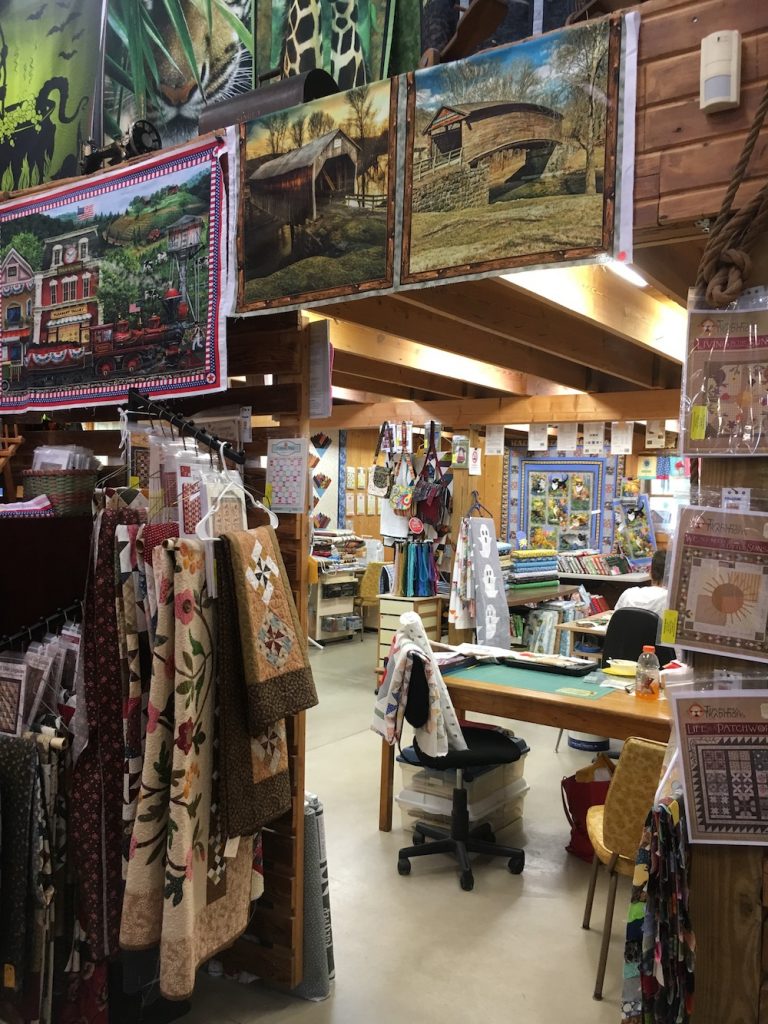 Finding quilts and quilters in rural northwest Ohio is not surprising. Finding a charming,
well stocked mecca for quilters in Bettsville Ohio is. The Door Mouse is one of the best resources for quilting in the region. With a great selection of fabrics and supplies plus
quilters from all over to offer tips and suggestions, this a the place for novice and expert alike. Get out of the mega stores and their pre-cut and generic fabric. The quilters at the Door Mouse will help you build something vibrant and unique.
154 S. Main St. Bowling Green, OH
419.352.3389
It used to be Ben Franklin and it is still awesome. You could, if you were feeling like a road trip, just go for the fudge (plus just next door is Grounds for Thought, which RSL has featured several times and is a fabulous used book store and coffee shop). However the key to Ben's is not to limit yourself to a specific item but to wander and explore. Kids crafts and old school toys, baking and party supplies, framing options, and a respectable art supply section. In a word, Ben's is "eclectic".
419.720.6462
imagine being an artist who is in love with painting yet you cannot find genuine supplies to fulfill your passion, wouldn't that be horrible? Well, lucky this is just imagination if you live in Toledo or in Bowling Green! The Art Supply Depot offers a wide variety of art supplies
that will help you magnify the artist in you. Jules Webster started the shop in 2011 to help bring in genuine art supplies to the market in the area. Before then, people had to go either up to Detroit or down to Cincinnati for this purpose. The shop also offers a number of art classes for different ages and levels. You can read their wonderful story on their website and sign up for classes.
419.887.4000
There is no more special business than one that was established by twin sisters out of passion in something. Ann & Anita Tristan opened shop in 2005 to display their wonderful jewelry work and give others a chance to relieve stress and maybe explore their hidden craftsman by attending their beading therapy classes. In addition, they give other artists the chance to display their original creation in their shop. There is a lot of inspiration in the shop and a lot of beauty! Stop by to know exactly what I mean.
419.885.4739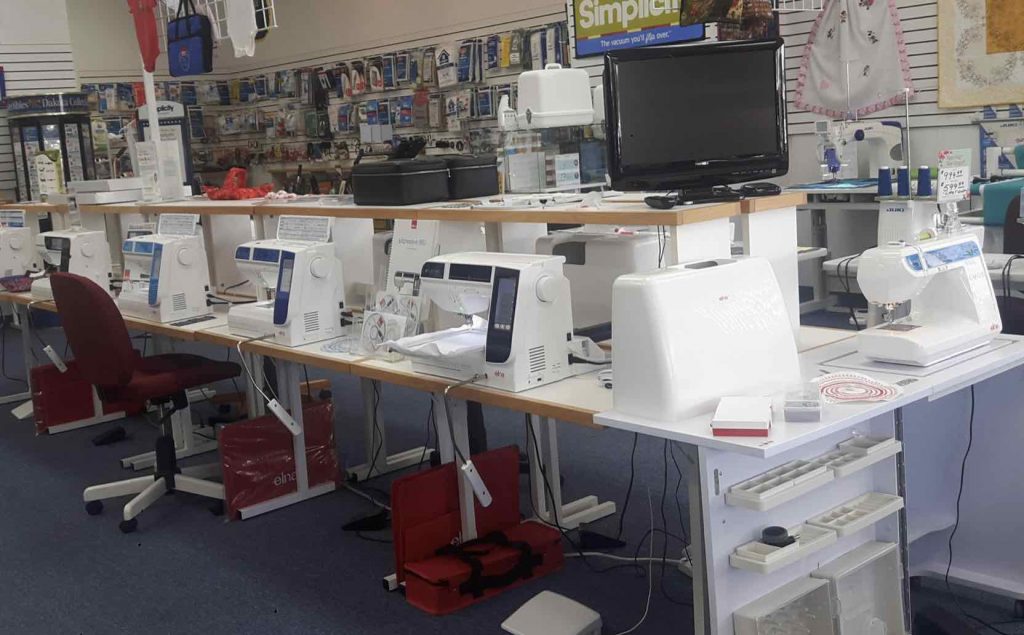 I walked into this shop and was greeted by Sue's warm voice! They have been in business for 35 years with passion in sewing, embroidery and maintenance of sewing machines and vacuum cleaners. They sell machines from 5 major companies and offer classes that range from beginner skill and up to quilting, including classes for children! I was so excited here at the well-made samples all over the shop and plan on taking one of their sewing classes, maybe this is the side I need to connect with!
419.389.0575
This locally owned franchise is the place to get started with woodworking or the place to expand your skill base. With regularly scheduled roadshows, demonstrations, and classes, Woodcraft of Toledo is a gold mine of information from simple to sublime. Like all hobby and craft stores, there is nothing more comforting than walking into a store that really "gets" what you need and want. And like all hobbyists, they love to introduce newcomers to the joys of woodworking. Plus, woodworking has a ton of added benefits. Not only is it a very satisfying craft and artform, it can be eminently useful as well. If you have ever wanted dabble in woodworking, Woodcraft is a great place to start.
146 East Second Street, Perrysburg Ohio  
(419) 872-YARN (9276)
I maybe one of the people who learned knitting as a youngster but kind of forgot the technique as I grew older. Unfortunately for me, my grandmother is no longer around to re-teach me again. If you miss, or just want to try, the beautiful feeling of creating items out of a ball of yarn, this is where you should visit! From basic knitting, to specialized, it is all taught by people who love to knit and do it in small-sized classes so you get all the attention you need to learn thoroughly. You can visit the shop and sign up from classes.
6750 Sylvania Ave, Sylvania OH
419.517.4414
Walk in a beginner, leave with a smile! How heartwarming is this statement? Peace, Love and Pottery is a pottery studio located in Sylvania, OH that gives you the opportunity to paint your own pottery and take classes to help you solidify your creativity in the form of clay to create a memorable piece. Gatherings are another trait of this studio as you can reserve for a group to do it together, who is thinking team building activity? Reunion? Next birthday party? Walk-ins are welcome to this 4-generation business, why don't you give them a call and create a memory?
4400 Heatherdowns Blvd #9 Toledo, OH
419.893.7263
When you have completed your masterpiece (or the grandkids have drawn you that very special picture that deserves more than a refrigerator magnet) go to Laura Osborne at Laura's Framing Place to get stuff framed. As an artist herself, Laura has a great eye for color, highlights, matting, and frame styles. As a craftsman, Laura can and does frame and preserve almost anything. Whether sitting around in a dusty attic or fresh of the press from an art class, let Laura put the perfect touch to your pictures, art, documents, and memories.