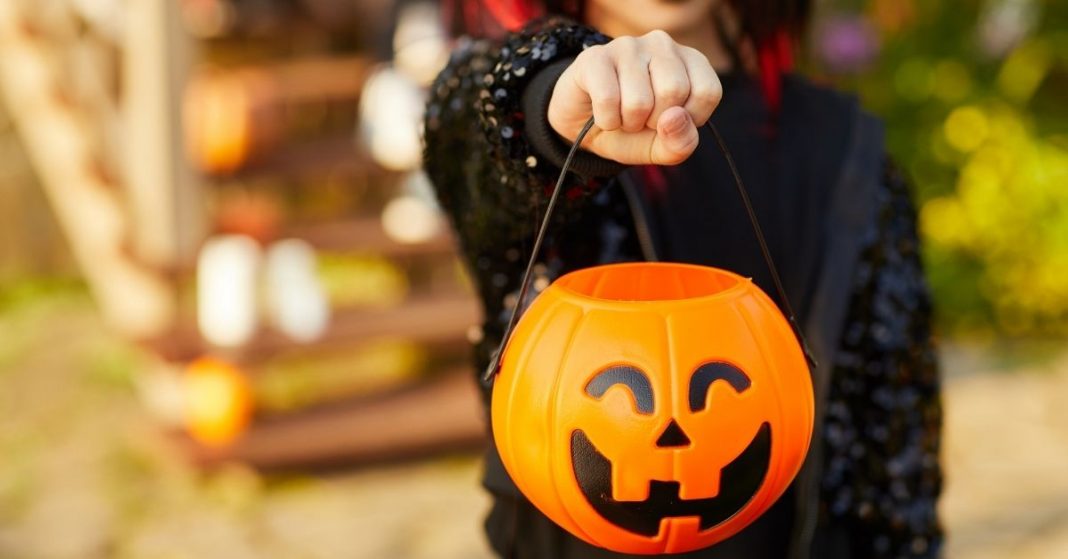 Lucy:
All you have to do is walk up to a house, ring the doorbell, and say 'tricks or treats.'
Sally:
Are you sure it's legal?
Lucy:
Of course it's legal.
Sally:
I wouldn't want to be accused of taking part in a rumble.
–From Peanuts
From Linus and his pumpkin patch devotion to the most shocking of haunted attractions, and of course trick or treat, we love Halloween here at RSL. 
With so much postponed in 2020 for public health reasons, our costumed kids are back in action this year. Communities across our region are opening their doors, porches, and neighborhoods for trick or treating. Bring on the superheroes, the villains, the ghosts, and ghouls…Halloween is back! 
Local Trick or Treat Times
Each community is responsible for its own trick or treat times, coordination, and restrictions. With areas working independently, it can be confusing. However, we here at the region's Halloween Central have taken the time and gathered all the information you'll need for trick or treating and more!
Below is our running calendar of local trick or treat times sorted by community and date. Don't forget to check our local events calendar for a complete list of Halloween activities.
Halloween Rules of the Road
Our little ghosts and goblins may not like rules, but they need them. More importantly, we need to follow the rules to make sure they stay safe. Here are a few basic guidelines that will help make Halloween safe, secure, and above all, fun.
Lots of light: It gets dark early. Don't forget to provide lots of flashlights, glow sticks, and outdoor lighting for our little visitors.

Outside is best: Given the continued concerns about public health, meeting scary visitors fully outside is best for everyone. It might be a little chilly but it keeps everyone safer.

Clear the walks: Our little ones are wearing unfamiliar gear. Make sure there is a clear path to the door to prevent falls.

Wrapped treats only: It should go without saying, but only wrapped commercial treats should be given.

Drivers watch out: In every neighborhood, drivers take extra care. Kids get excited and may dash unexpectedly. Go slow, and be aware.

Wash up: Yep, we still need to wash our hands…lots. Soap and water are our best friends. Before and after our trick or treating make sure to wash up the kids and yourself.
For additional safety considerations consider these guidelines from the Ohio Department of Health and SafeKids.org.
Stress Free Trick or Treating
Finally, don't feel any pressure this season. We are just emerging from a pandemic into an end-demic. No one is ever under any compulsion to participate in their local trick or treat times. If you choose not to hand out treats, simply keep your porch light off and go about a normal evening.
As for our little ones, if you are uncomfortable with going door to door or even to a more socially distanced trunk or treat, check out these other ideas from Indy with Kids.