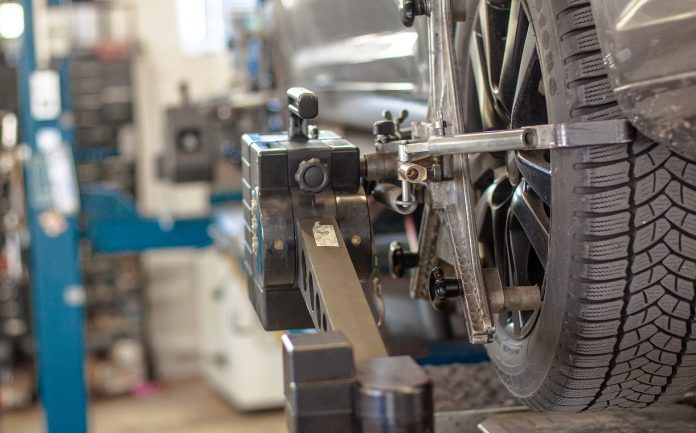 Taking your car to auto repair shops is nerve-wracking. Cars in the last two decades have undergone an almost revolutionary change and most of us wouldn't recognize even the most basic components under the hood. This technology has brought fuel efficiency, higher power, longevity, and safety. It has also brought a new aspect to auto repair: fear.
The fear factor in auto repair is the same for any high tech product: the "X" factor. That unknown lurks beneath the surface of our transportation decisions, constantly goading us into "go-nogo" choices about whether to repair or replace.
The best way to remove the fear is to develop a relationship with a local and reliable auto repair shop. Fortunately, we have several amazing mechanics in the area who understand both the uncertainty AND are experts in repair. Check out our top ten auto repair shops list below and get your car tuned and spiffed up for Spring and Summer.
Our Top 10 Auto Repair Shops
Fast Lane Auto Care: We had the chance to talk to Joel Cook, the owner of Fast Lane Auto Care. Wow, what a guy! Not only does he run a great business, but he has some great values to go along with it. "Many of our customers don't know anything about cars. It's important that we do the right thing 100% of the time… even when no one is looking." We highly recommend checking them out for all of your auto repair needs.
Toledo Auto Care:  Toledo Auto Care has been in the business since 1917. And for those of you wondering, yes there were cars back then. The vehicles may have changed but T.A.C.'s commitment to serving our area hasn't. They have two locations. One on Heatherdowns and another on Monroe St.
Express Transmissions: Yes, transmissions are the primary business of this auto repair shop located on the western edge of Toledo. However, Bill and his team have mad skills for most of your vehicle needs. Above all, they have an amazing amount of experience on staff. If you have a work vehicle that you need to keep going, they are a great place to start.
K&R Automotive:  Roger and company are another true "family" owned business. Their shop is as pristine as it comes when it comes to cleanliness and organization. They are, at their heart, trusted neighbors. Of course, they are bang up mechanics as well.
Waterville Bodyworks: If you care is in good mechanical shape a facelift is all it needs. Why replace when a fresh coat of paint or a spruce up is all you need. Waterville Bodyworks can help you want to stay in a vehicle rather than get unsold by a dealer.
Anthony Wayne Tire and Auto: A great local service team located in Monclova. And since it is in their title, they are pretty good with tires. Forget about the national chains, tires are important and you should trust who is putting them on your vehicle.
Smitty's Automotive and RV Service: Over 50 years in the area and, as you can guess, they also service RV's. Spring is coming and it is time to get those RV's tuned up and ready to party!
Heatherdowns Automotive: Located right in the heart of the Southend, Heatherdowns is located on the corner of…well…Heatherdowns and Tedrow and has been servicing vehicles since 1961. Although now under new ownership, the current owner trained and has been with the company for years and knows both the location and the repair business.
Piasecki Automotive: Piasecki's prides itself on services from a simple oil change to full service. Located in the heart of the city on Dorr Street.
Steves Family Auto: A great family owned business located in Perrysburg. You know a place is great when he is willing to put his picture on the website. THAT is claiming ownership of the work.
BONUS
There are so many great auto repair shops in our area, we couldn't keep our list to just 10. Here is a bonus shop. Check it out!
Tireman: Perhaps one of the iconic places to get "local" repair, Tireman has a decades-long reputation in helping keep your vehicle on the road. With over 10 locations in the area, there's bound to be one right around the corner.