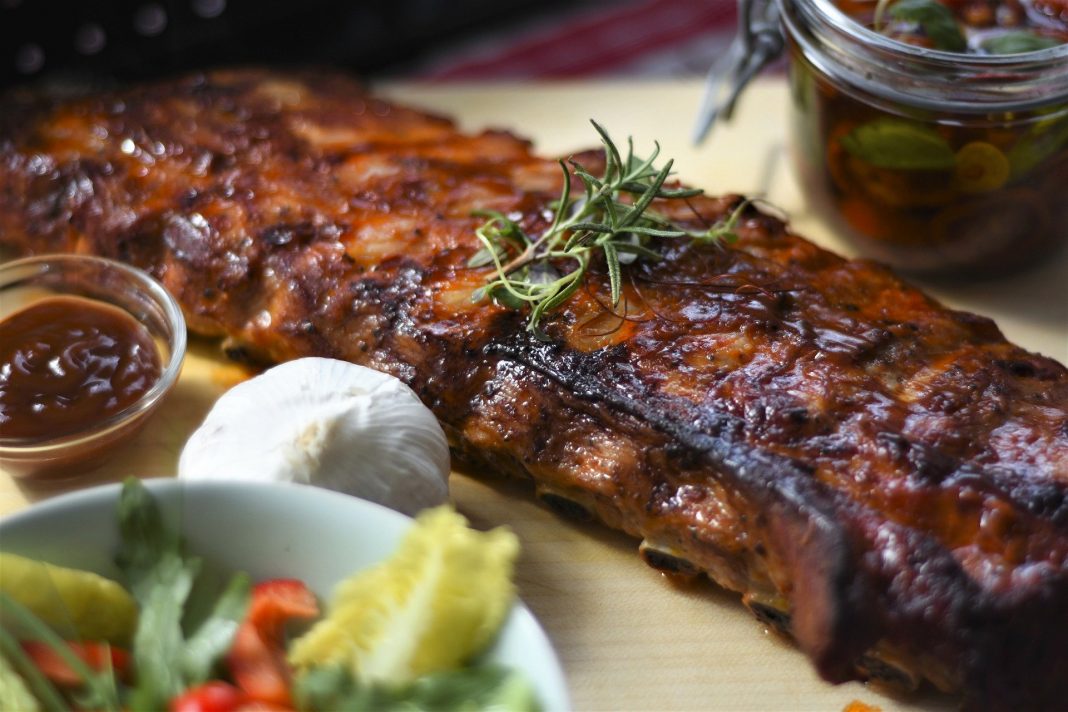 If summer had one defining scent, it'd definitely be the smell of barbecue.
It is no wonder that we are obsessed with fire and flavor. It is, perhaps literally, in our DNA. BBQ is embedded in our history, and by history we mean prehistory. Humans have been using fire and smoke to cook meat for at least 300,000 and according to research out of Boston University, we may have been BBQ'ing for over a million years. Basically, forever.
Our area is no exception. We have a region filled with great pitmasters offering up their own brand of great smoked products. From places know for fancy steaks to parking lots of gas stations, our area sports excellent smokey eats.
The Great Debate
To be clear, we are talking BBQ, not grilling. And yes, there are those who think they are the same and those who are a bit snarky about the difference. For us, BBQ means the smoking process and "low and slow".
Personally, we think that any meat or vegetable can benefit from that outdoor heat, whether cooked slow or fast. There is also something to be said about BBQ sauce, which does for meat what Ranch does for vegetables.
Regardless, our list is about BBQ, that low, slow, smoking process that tenderizes, adds flavor, and connects us to our ancestors.
BBQ may not solve this summer's problems but it certainly can be part of the solution.
See you around town!
Ten BBQ Joints Worth Visiting
Deet's BBQ: Local owned with 5 locations across the region, Deet's has taken the local BBQ scene by storm. They have an extensive take out menu and are well known in the catering arena as well. Like all BBQ joints, they are popular and do run out so check with the individual location for availability. They have smoked Polish Sausage so there you go.
Backyard BBQ and Booze: Pub grub BBQ style, Backyard is a great place to enjoy a pub atmosphere but indulge in more than just a cheeseburger. They have smoked corn beef, which sounds somewhere between decadent and heavenly. 
Shorty's True American Roadhouse: It is difficult to call any Mancy's restaurant a "joint" but they have made a real effort in Shorty's. All the usual things you would find in a BBQ place plus honey glazed salmon, a walleye platter, and of course, what Mancy's place would be complete without at least one steak (in this case a ribeye).
Dickey's BBQ Pit: Although a national franchise, Dickey's is definitely locally owned. Nestled on US 20 in Perrysburg, Dickey's has an extensive menu including a Carolina style BBQ and a brisket taco. 
Firepit Grille: A full selection of BBQ and along with some interesting combinations including BBQ egg rolls and BBQ stuffed baked potatoes. Outdoor seating is available. 
Porkbelly BBQ: Anyplace that has burnt ends and fried bologna probably deserves to be checked out. Don't let those two selections fool you, Porkbelly has all of the BBQ favorites including ribs and pulled pork. Definitely worth a drive to BG.
Smokehouse 734: Besides the usual pit-smoked selections, Smokehouse 734 also sports smoked wings, poutine, and our personal favorite, smoke sausage lollipops. There are lots of reasons to go to (or live in Michigan), but meat lollipops has to be one of them.
Smokin' Buckeye BBQ: To be sure, Smokin' has all the trappings of a BBQ joint. Pulled pork, ribs, brisket, the works. However, it is also a soft-serve ice cream place, which makes it a summer mecca. It doesn't matter where in the region you live, make the drive. 
Outlaw Smokehouse: Decent across the board BBQ joint with some extras like pizza and tacos. Make sure to call ahead for availability and/or pickup. We can't say it enough. BBQ is normally worth driving for.
Snooties BBQ: Not a food truck but a "mobile restaurant", Snooties might be the diamond in the rough of our list. Normally parked at the Marathon station on Hayes Ave in Sandusky, they have an excellent selection of BBQ plus sides that are perfect for the "venue", including smoked baked beans and potato salad. Of course, if you took a drive to get to Snooties you can conveniently gas up before you depart for home.
Walt Churchill's Market Smokehouse: WCM has been touting its smokehouse for a long time. Strictly takeout (or better described as pickup) or catering, WCM has a solid selection of BBQ and smoked meats. It is worth noting that they also deviate from the normal BBQ place in that they also do things like summer sausage, braunschweiger, and an excellent selection of chicken sausages.