By Candace Byington
For many of us the thought of camping evokes memories of a family piling into an over packed car and driving for hours to a remote destination in the woods. One high strung parent determined to experience all of "nature" drives the family for hours to an isolated location. Even when we anticipated a peaceful getaway it can suddenly become burdened by bad weather, wet socks, bored kids, angry parents, burnt bacon, and too many items to manage while in unfamiliar surroundings. In these scenarios, camping seems more of a nightmarish disaster than a pleasant, quiet escape. However, it is possible that when we live solo or in pairs to experience a peaceful and relaxing camping vacation. Whether overnight or or a few days, if we follow a few simple rules, camping can be a cost effective and exceedingly peaceful get away
Make a List and Check It Twice
To ensure that you have an enjoyable camping trip, make sure that you make a list of essentials items to take. A list will help you remember items and help eliminate items that do not need to be taken along, thus creating more space and less stress. Be sure to check the list often and to take the list on the trip.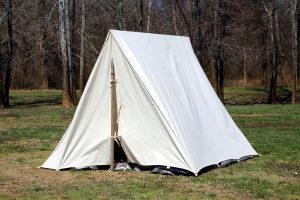 Having the proper gear is very important on a camping trip. Find a modern tent that can be quickly and easily set up. Most tents on the market are inexpensive, waterproof and can be assembled within minutes. If you are not certain that you want to invest money in camping gear, ask friends if you can borrow their tents for a weekend. Experiment first before you invest. If you do invest make sure to buy a big enough tent. The little one may seem cute in the store but you want to be comfortable. Extra room in the tent will never be a problem.
It is a really good idea to have an air mattress. Sleeping on one will keep you up off the ground and will provide comfort. Some air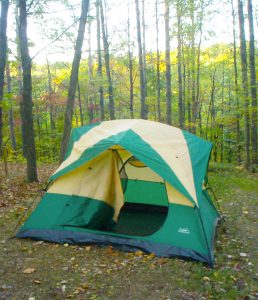 mattresses on the market are available that can be inflated on their own with batteries and others require electricity.
Pack your clothing for extremes. In the woods the nights can get chillier than expected and the days can be warm. Be prepared. Next, take extra clothes. Even for an overnight you should have a complete change of clothes. Things get wet, things get dirty, things get stick when eating s'mores. One of the primary complaints about camping is that it is dirty. So eliminate the complaint. Carry lots of clean clothes and use them
Location, Location, Location (and Weather)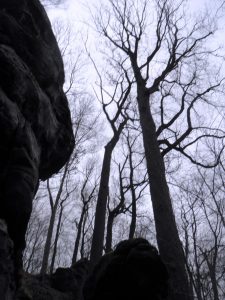 Knowing where you are going and what the weather will be are very helpful to make your camping experience a fun one. Many phone apps, like The Weather Channel app, will give you up to the minute rain information for the zip code you are in.  If you set up the app for rain alerts it will actually report in real time ("a brief rain shower is expected in 20 minutes).  When first setting up, or conversely, determining if it is time to tear down, this is invaluable information.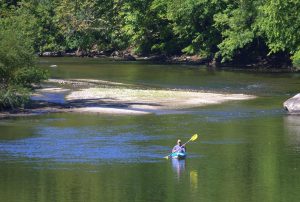 Find a place, a campsite or state park that offers activities that you and/or your partner will enjoy. It is not recommended to go camping in a remote area without previous experience. Not only could this create more stress it could also be dangerous. In the Toledo area there are campsites that are privately owned or provided by the Metroparks. Many campsites offer swimming, hiking, canoeing, kayaking and game rooms. In addition, the surrounding Toledo area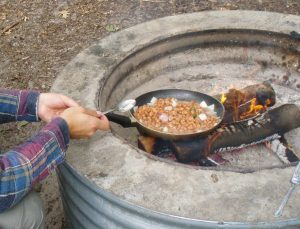 contains state parks often have camping and are situated by lakes, rivers or other areas of interest. Many of these are within an hour's drive, so no need for long road trips! In the same way, know what the forecast will be while you are out. If the weather looks bad you can plan to move to another area or get motel reservations if need be.
Vacations Unplugged
Most important to having a successful get away is to simply relax. Studies have shown that spending time in nature helps us all unplug from technology and get back into balance with ourselves. An overnight or short camping trip can offer you and/or a partner time to reconnect without the distractions of busy schedules, careers and cell phones. Use the time to unplug. It is really difficult to be fussing over an email while hiking through the woods and watching a family of deer.
Camping in a tent does not have to be a disaster. With a certain amount of planning it can be a rewarding, inexpensive vacation for you alone or with a partner. Put the bad memories behind and get out under the stars!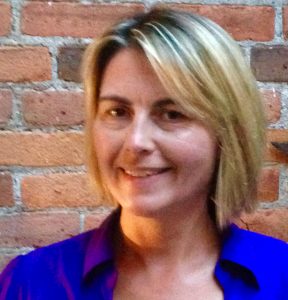 Candace Byington is an artist and graphic designer from the Greater Toledo area. She enjoys camping, hiking, and cooking. Her artwork can be found at www.etsy.com/shop/candita74 and http://www.redbubble.com/people/vivacandita. Follow her personal blog at https://candacerbyington.wordpress.com/ Ms.Byington can be contacted at candacerbyington@gmail.com.