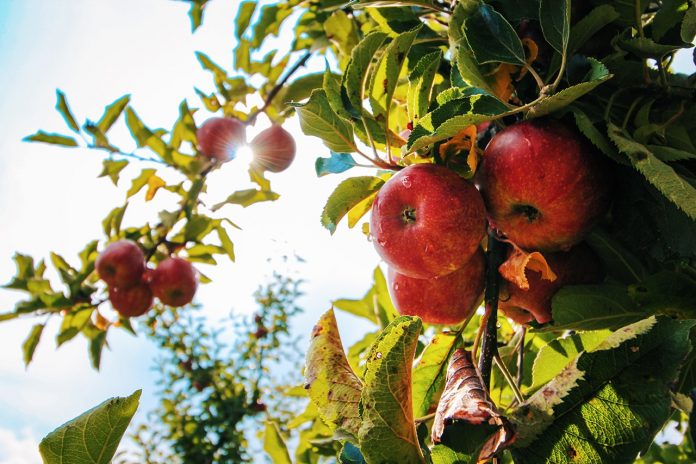 Autumn is a second spring when every leaf is a flower.  — Albert Camus
It is typical, and certainly understandable, that we think of festivals as a summer domain. Certainly, the density is greater. There are times in our neighborhood when summer festivals are so plentiful that short of cloning it isn't possible to visit them all on a weekend.
Although fall doesn't have the numbers, it certainly has the enthusiasm. Thanks to some great farms along with enthusiastic municipalities, fall festivals are just plentiful enough to pleasantly extend the summer festival season.
In addition to the traditional festivals, many of our area attractions are hosting fall activities, including The Zoo, the Metro Parks and Ft. Meigs Battlefield. These destinations join a whole host of communities and businesses that are making the best of the season. Check out our calendars for other Halloween and Fall activities and entertainment.
So, before it gets too cold, too wet, or just plain too busy, get out and enjoy the fall. Before we know it the leaves are gone and the weather will turn. Seize the day (or in this case the season) and enjoy the autumn here along the west side of Lake Erie! There will be plenty of time to hibernate come January.
Local Fall Festivals and Events
SQACC Harvest Festival – Sofia Quintero Art @ Cultural Event Center October 4th 5-7 PM
Enjoy foods from the SQACC's community gardens, Latino cuisine and other great activities as they celebrate the fall harvest. If you haven't seen this amazing center this is a perfect time for a visit.
MacQueen's Apple Stir Fest – October 5th and 6th, 10-6.
Besides their usual pick your own apples, join MacQueen's for a craft show, BBQ, live entertainment, petting zoo and other great kid and family-friendly activities. Plus you can go home with some apples, fresh-picked!
Hoen's Pumpkin Fall Festival – October 12th, 10-6.
Lot's of activities with a distinct kid flair. Hayrides, pumpkin patch, bonfire and of course some animals to love on. Of course, if you are already at Hoen's check out their wide selection of fall plants and their grocery section.
Apple Butter Fest, Grand Rapids – October 13th, 2019.
Historical reenactments, pioneer demonstrations, crafts, live music, food, and family fun along the beautiful Maumee River! There are no participation fees other than a $15 per vehicle parking fee that provides the operating funds for the Fest. This is one of the fall premiere events in the region and a not to be missed event for fall enthusiasts.
City of Toledo Fall Festival – October 12, 2019 4 – 8 PM
Ottawa Park Open Air Shelter. Lots of kids activities including a childrens hay maze, donuts, apple cider, trunk or treat, and a movie later in the evening. A free event hosted by the City of Toledo.
Walbridge Park Pumpkin Festival – Walbridge Park, Toledo OH October 12th 12-2 PM
Fun for the WHOLE Family! Join the Walbridge Park Board and your neighbors for FALL FUN: pumpkin decorating, hayrides, interactive games, crafts, and fall treats! Costumes are encouraged! This is a free event. Quantities are limited, and available on a first come, first served basis.
Spooktacular Shoot – Westwinds Metropark October 11 and October 12th 6-10 PM
The zombie apocalypse has once again descended on Westwinds Metropark. Westwinds has been transformed into another world for a nighttime Halloween-themed archery shoot. Bring a flashlight, headlamp or both. Halloween costumes are encouraged and so is your favorite glow-wear (archery safe please). Have your own equipment? Test your skills on the zombie 3D course. If you need a bow to get the job done, Metroparks will provide the gear for beginners ages 8+ on the static range. A campfire and snacks will be supplied to keep you warm and fueled for the fight. No Registration Required.
Northwood Fall Festival – October 12th, All Day. Northwood Community Cares presents the Northwood FALL FESTIVAL with Dino-ROAR returning this year! The event will be at Central Park, Northwood, Ohio. 11:00 AM Woodville Road Parade. 12:00 PM Kids' area activities $10 per wristband. (Dino-ROAR, bounce houses, games, etc.) Car Show, Vendors, and more.  Brent Lowrey in the Big Tent. Fireworks at dark! 
Oak Harbor Apple Festival – October 12th and 13th
Now in its 41st year, the Oak Harbor Apple Festival is a full two days of community celebration including a 5K walk/run, kiddie tractor pulls, baking contests, classic car show and many other family-oriented activities. A great two days for the whole family.
Little Boo and the Zoo – October 17th and 18th 10 AM – 3 PM
Little Boo is the preschool pirates' and princesses' chance to delight without the fright! Toddlers and preschool-aged children are invited to wear their Halloween costumes to trick or treat throughout the Zoo and enjoy puppet shows, strolling magic, character meet & greets, crafts and games sized just for them.
Firefly Nights Fall Festival – Bowling Green October 18th 6 PM Join vendors, downtown businesses, artisans and entertainers as BG celebrates its last Firefly Night of the season. Kid zone with activities plus a beer and wine tent supplements the great local eateries already in the downtown area.
Garrison Ghost Walk – Ft. Meigs Battlefield October 18th and 19th, October 25th and 26th
One of the coolest, scariest, yet educational events of the season. Join reenactors for a guided tour of Ft. Meigs and experience its more sensational side. Early times are for all ages and later walks are for adults only. Reservations are absolutely required and the event does fill. This is a great local event! 
Halloween Folklore and Funfest – Wood County Historical Center and Museum, Bowling Green OH October 19th 4 – 9 PM
Fun for the whole family and the Wood County Historical Center plays host to a "ghoulishly" good time.
Adams Street Zombie Crawl – Adams Street, Toledo OH October 19 5PM – 1 AM
The 10th annual Zombie Crawl along the Adams Street corridor features lots of great activities including all of your favorite venues such as Manhattan's, Ottawa Tavern, Poco Loco, The Attic, Handmade Toledo, Wesley's Bar and Georgjz's 419. Wristband is required. This event is 21 and over. There are lots of ways to get rides to and from the event so be a good zombie and stay safe!
Sylvania Fall Festival – October 20th 10 am – 4 pm. Parade, craft vendors, food trucks, entertainment and candidate forums plus the Miss Sylvania Fall Festival Contest, all in charming downtown Sylvania. 
OctoBOOFest – Sylvania OH October 26th 11AM – 3 PM 
For the 3rd year in a row, Louisiana Ave. will Transform into The Wizarding World of Harry Potter! Join Downtown Perrysburg Inc for another fun OctoBOOfest event, sponsored by Mercy Health and the Perrysburg Convention and Visitors Bureau. Trick or Treat, enjoy family activities from area businesses and schools, live performances, Horcrux Scavenger Hunt, Costume Parade Contest and More! 
Pumpkin Stomp and Chomp – The Toledo Zoo – October 26th 10 AM – 3 PM
Some of the animals will make a meal and others will make a mess, but all of them will be using their natural instincts and displaying natural behaviors! This is a great way to see your favorite animals and our enrichment program in action all at the same time.