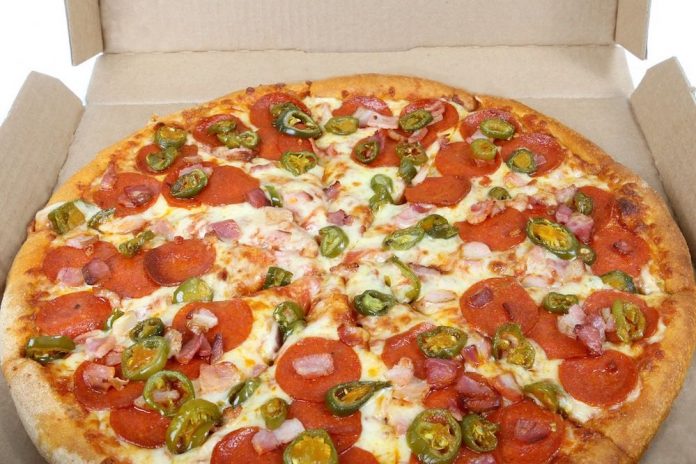 By Chris Watson
Pizza is good any time of the year. However, when fall kicks in, school is in full swing, football rages, and summer lounging turns to Friday night dating, pizza becomes a centerpiece. If pizza had to claim a season, it would be fall.
Every place, ever town, and every region lays claim to its own "pizza". Our area is no different. Even if we haven't created "Lake Erie Style" pizza we have created some amazing and now iconic pizza joints that cover our region like pepperoni on a deep dish. What follows isn't an exhaustive list, but it will keep you from the frozen aisle of the mega mart or dialing a national chain for the rest of the season.
Original, iconic, and good pizza, this area favorite can get lost in smear of ever-present national and regional chains. It is worth the pick up and a definite way to show your support for all things local.
419.472.3567
419.874.9170
419.269.4466
419.690.4466
419.897.4466
419.843.3567
Jo-Jo's Original Pizzeria
This is one of those places that when I found it I thought I had found some secret. Turns out that 20 years ago when I discovered half off early in the week pizza everybody said, "Of course we know about Jo-Jo's." Even thought I wasn't setting any trends I still fell in love with Jo-Jo's. Now with multiple locations this is another great place to pick up a pizza for game night, movie night…really any night.
419.473.1223
419.442.7168
419.873.5656
419.882.0028
Home of the take and bake and make your own. Just try their pizza stuff AND their ready to bake pizza's. As long as you are there pick up some cannoli's, wine, olives…really just shop around. Sofo's is an instant tailgate party or after game bash in a single pass of the store.
419.882.8555
Dine in if you can find a seat. J & G's has been a Sylvania fixture forever. Here is the deal: you don't have to live in Sylvania to get this pizza. It is worth driving from about anywhere to experience. Now with Upside Brewing as part of the experience, make this a date night. Or just order ahead and carry it home. Absolutely one of the greats in the area.
419.882.6061
Another fixture that is well known to the locals but often forgotten by the rest of us, The Village Idiot has been serving up pizza, beer, and entertainment for as long as anyone can remember. Of course, take out is available and it is a perfect game night place. Or for date night, grab a pizza then walk down to the Maumee Indoor for a movie.
419.893.7281
This is one of those hidden chains that is really not a chain. With 19 locations they are scattered throughout the region but in great and convenient locations, including Bowling Green, Bradner, Elmore, Grand Rapids, Waterville, Swanton, Whitehouse and more. Repectable, local (or at least regional) with a distinct "not chain pizza" feel.
Monnettes, Glendale
No, they don't make pizza but they have all the stuff to make it. Displayed prominently in the deli area (plus plenty of fresh stuff to build a salad), this is an unsung hero in the make a pizza at home pantheon. Although all three Monnettes have this area, it is particularly prevalent at the Glendale location with easy access from around the South End.
419.382.6372
Most of us identify Oasis with University of Toledo. However, their expansion this famous deliver place is now available throughout the metro area. Yes, they have pizza. They also have a pretty big menu that will solve any of the pizza naysayers as well. They are open pretty late as well for those late night cravings.
419.536.3663
419.472.3663
567.225.3663