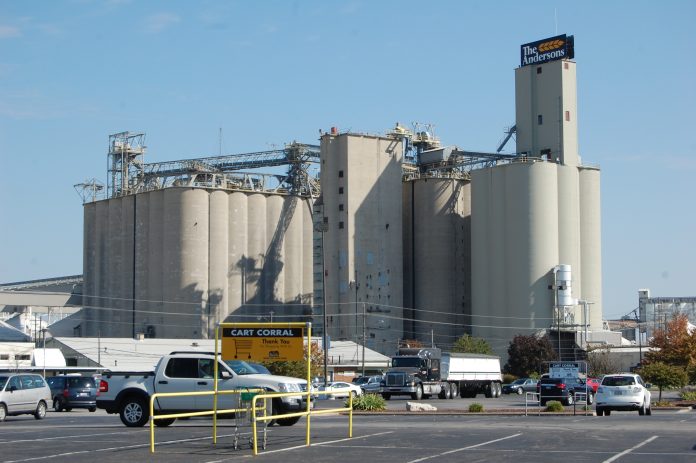 By Chris Watson
The news of the  closing of Toledo area icon The Andersons is, to say the least, a shock to those of us who support local. It almost begged the question at which stage of grief we landed in: denial, anger, bargaining, depression or acceptance. No matter where we find ourselves on that scale the fact remains, by the summer The Andersons retail division will be no more, leaving in its wake 1000 plus workers looking for new jobs and three (including the recently closed "market" store in Sylvania) large empty buildings as reminders of an icon no more.
Life (and Retail) Is Fragile
No one thought or suggested, even 5 years ago, that the mighty Andersons would close. Before Portland got "weird" or Seattle promoted its fish market, before Cincinnati's Jungle Jim's got its first tram to move around the store, and way before trendy markets like Whole Foods and Trader Joes were appearing on the horizon like Kool Aid stands in July, The Andersons stood as a perfect blend of local and fresh, regional and global, convenient and eclectic. Where else could you get your hose end sprayer lawn fertilizer and an Australian Shiraz…in the same aisle?  
After establishing itself in the agro business in the 1940's, The Andersons opened its first retail store in the 1950's.  With its slogan, "A Store Like No Other" it has been in business offering an odd mix of food treats, lawn and garden supplies,convenient hardware, necessary housewares, and pet supplies ever since.
It is almost impossible to have lived in Toledo without visiting, shopping, and in essence falling in love with The Andersons. With each seemingly random addition (Tony Packos, the wine shop, the seafood shop, House of Meats) Andersons seemed to score a win. A good percentage of people who grew up in Toledo have worked, if even for a summer, at The Andersons. As with all store closings, many mourn the first genuine work experience of their lives. For many of the 1000 who are updating their resumes, they mourn a job they have held for a lifetime. Any routine shopper knows how many have been with The Andersons a long time.
The last 5 years have not been kind, to the Andersons or local retail in general. Brick and mortar stores have struggled for years, fending off coordinated attacks from internet providers and mega mart retailers. Any look at other Toledo favorites, like the original Food Town Chain the original Walt Churchill's has felt this pain before. Add to that a slew of departed mega marts like Giant Eagle and Spartan foods and it is no wonder that The Anderson's struggled to find their way.
Life Beyond The Andersons
Andersons was one of those ways we loved, truly LOVED to shop local.  It was conveniently located and even though it carried many products that weren't local the stores made a determined effort to carry regionally grown produce and regionally manufactured goods. It was a genuine joy to shop at.
With Andersons coming to the end of its reign as one of the leaders in local retail this doesn't mean that we are left adrift with shopping local. This week's Shoppers on Site will be a list of ways to shop beyond The Andersons and still support our great local economy.  Places like Walt Churchill's Market, Sautters, House of Meats, Monnettes, Titgemeiers, and Hoen's are all still up and running and serving our local community.
It is always sobering when someone the size of Andersons decides to hang up their retail spurs. It is sad of course. Most of us have fond memories of meals, projects, gardens, and parties all powered by Andersons.  They will be missed in our community. But there are so many other great local retailers who remain committed to giving us the best local experience possible. They still and will always appreciate the efforts we make to get off our screens and out of the mega marts and into the local shopping scene.
Thank you to all who made Andersons a great place to shop. And thank you to all the local merchants who remain. Our community is richer because local business stays in the game.